Creamy ranch pasta salad with crispy bacon, sweet green peas, and smoked cheddar cheese is a cool and creamy pasta salad recipe for summer. Make it for potlucks, BBQs, picnics, or next weekend just for fun.
A few months ago I shared a homemade creamy ranch dressing recipe and since then all I could think about was using it to make a bacon ranch pasta salad. And so here we are. Dreams really do come true.
Crispy bacon, creamy ranch, spiral pasta, peas, and two kinds of cheddar cheese – sharp and smoked. This is what I consider a quintessential summer pasta salad. Crowd-friendly, easy to make, and, hello, bacon.
If you're looking for summer side dishes this is one to add to your list.
Ingredients
Rotini pasta
Mayonnaise
Greek yogurt
Buttermilk
Dill
Garlic powder and onion powder
Kosher salt and black pepper
Bacon
Frozen peas
Cubed smoked cheddar cheese
Cubed sharp cheddar cheese
Chopped arsley
I adapted my creamy ranch salad dressing for this salad, and it's worth the extra effort to make your own. In a pinch, you could substitute premade, but please, please, please skip the shelf-stable bottled stuff. Use a good quality refrigerated dressing instead or make a batch using one of those ranch seasoning packets.
As far as the cheese, this salad is cheese-heavy. I've made with all sharp and all smoked cheddar before and I really like the combination of both. That said, for a less cheesy experience choose one and add just 8 ounces.
I like the spiral-shaped pasta for this recipe, but feel free to use another short pasta like penne, bow tie pasta, orecchiette, or cavatappi.
How to Make It
Boil the pasta in a large pot following package directions until it's al dente. Drain it, rinse it with cold water, and then spread it on a baking sheet to cool completely.
Take the frozen peas and place them in a fine mesh sieve. Run them under cool water to thaw them, drain them well and set them aside.
Make the dressing by combining the mayo, yogurt, buttermilk, with the ranch seasonings in a bowl. Refrigerate the dressing while you prepare the rest of the dish.
Cook the bacon slices in a large skillet until crispy. Remove them from the pan and drain them on a plate lined with paper towels. Once cooled, roughly chop the bacon.
Place the cooked pasta, peas, bacon, cheese, chopped parsley, and dressing in a large bowl. Stir to combine. At this point, you can serve the salad or refrigerate it for later.
Some Tips
You can prep a lot of this ranch pasta salad ahead of time. Thaw the peas and refrigerate them, cube the cheese, cook and cool the pasta, make the dressing, and cook and chop the bacon. Instead of mixing it all together, store the components separately and then mix them together when you're ready to serve the salad. This will keep the pasta from absorbing too much of the dressing so it stays nice and creamy.
It will keep well for a few days in the refrigerator but the longer it sits, the less creamy it will be. You can make and assemble it a few hours ahead of serving it or prep the ingredients and keep them separated in the fridge if you want to make it a day in advance.
I love the combo of the cheese, peas, and bacon with the ranch flavor but you are welcome to add in other veggies you like. Diced red bell pepper, grape tomatoes, cherry tomatoes, or diced Roma tomatoes, sliced black olives, green onions, and diced red onion all would work well.
If you have a BBQ or potluck on the horizon, this ranch pasta salad recipe would be a great dish to take and share. Or make it just because – you don't need an excuse. And I say that with authority because I never need an excuse. Enjoy!
Happy Cooking,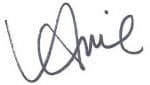 More Summer Sides
Print