These orange chicken meatballs are great as dinner or as an appetizer. The chicken meatballs are made with simple pantry spices, browned in a hot pan, and then coated in the sticky-sweet orange sauce made with fresh-squeezed orange juice.
If you've been following along you might already know I have a thing for making meatballs. They're great for dinner but also as an appetizer and there endless ways to make them. These chicken meatballs are a nod to one of my favorite take-out guilty pleasures – they're coated in an orange sauce that's a little sticky and sweet.
I used my orange chicken recipe as the inspiration, taking the fresh orange sauce and simmering tender chicken meatballs made with breadcrumbs and seasonings plus red pepper flakes for a kick and ginger for a zip.
And these bites of chicken can pull double duty. Make them a little bigger, serve them over rice and call them dinner. Or, make them a little smaller, pile them in a dish with some toothpicks on the side and call them an appetizer.
I went the dinner route and I kept the leftovers in the fridge. Later, I may or may not have plucked one out of the container every time I passed the fridge as a little snack, so maybe they serve a third purpose, as well. They're delicious cold so add them to the late-night savory snack column, too.
Ingredients
The list looks long, but most of the ingredients are pantry seasonings and spices. There's also nothing to chop, making this a great weeknight meal that's ready in about 30 minutes or so.
Meatballs
Dried breadcrumbs – you can also use panko breadcrumbs if that's what you have on hand.
Garlic powder
Onion powder
Dried oregano
Ginger – you can use grated fresh ginger or ginger paste to make it easy.
Red pepper flakes
Kosher salt
Egg
Olive oil
Ground chicken
Vegetable oil
Sauce Ingredients
Fresh-squeezed orange juice
Low-sodium soy sauce
Rice vinegar
Minced ginger
Honey
Brown sugar
Cornstarch
Sliced green onions or scallions
Recipe Steps
Combine the bread crumbs, garlic powder, onion powder, oregano, ginger, red pepper flakes, and salt in a large mixing bowl. Add the egg and oil and stir to combine. Add the chicken mix it all together until just combined.
Scoop a generous two tablespoons of the mixture to form each meatball. You should end up with approximately 12 large-ish meatballs.
Heat the vegetable oil over medium-high heat in a large non-stick skillet. Place the meatballs in the pan and cook them, turning periodically to brown them all over, about 10 minutes.
Combine the orange and lemon juices, ginger, soy sauce, vinegar, honey, and brown sugar in a medium bowl. Add the cornstarch and whisk until combined.
Pour the sauce into the pan with the meatballs and bring it to a boil. Stir frequently until the sauce thickens and coats the meatballs.
Serve the orange meatballs over rice with the sliced green onion and garnish.
Recipe Tips and Suggestions
Meatball tip: You can use ground turkey, pork, or even ground beef for this recipe. The flavors will work with all of them
Add some veggies: Steamed broccoli, cauliflower, snap peas, or green beans would be great with these meatballs, too. Or skip the regular rice and serve them with cauliflower rice.
Other garnishes: Sprinkle some sesame seeds over the top of the meatballs or add a drizzle of toasted sesame oil before serving.
Storage tips: These are great for meal prep. You can make the meatballs and sauce and then keep them in the fridge for three to four days in a container. Reheat them for easy lunches and dinners.
The tender meatballs with the flavorful sauce is a great combination! If you love orange chicken this is a recipe you should try to switch things up. I think you will love it.
Happy meatball making,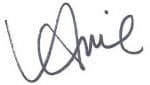 More Meatball Recipes
Print
Post and recipe updated from the archives. First published in October 2017.