Simple fresh corn cupcakes with a brown butter honey frosting.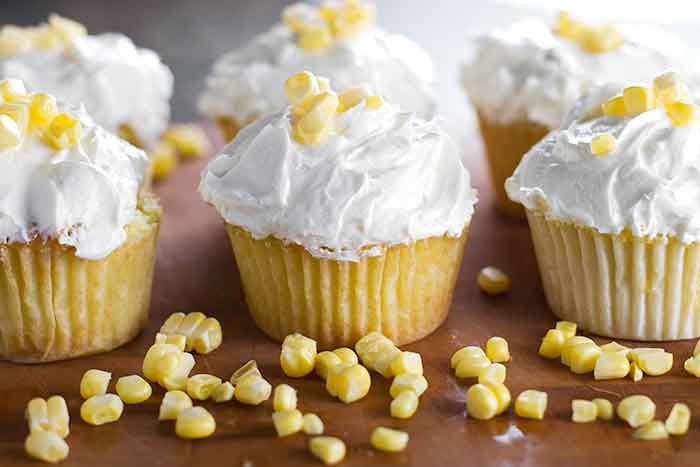 Or maybe I'm the only one that is surprised. If you google 'corn cupcakes' lots of results pop up, which means I'm probably a little bit behind the curve when it comes to corn in my cupcakes. I wouldn't have even known about it if David Lebovitz, one of my favorite food writers, hadn't posted a
link to the recipe
on Facebook (
thank you, David!
).
After reading the recipe it really started to make sense. Corn is naturally sweet so why not make cupcakes with it? I have to admit I was a bit skeptical. My initial assumption was that it would go one of two ways: either the cupcakes would end up tasting like corn muffins or the flavor would be nonexistent.
Well, I was wrong and am happy to report that these cupcakes are moist and tender with just enough corn flavor to make it interesting and different. The frosting is very rich and buttery and makes the cupcakes super decadent, although I would be happy to eat the cupcakes just by themselves.