This green chile mac and cheese with mild cheddar and Monterey jack cheese. This recipe starts on the stovetop and finishes under the broiler and is the best kind of comfort food. It's creamy and rich with green chile flavored infused into the cheese sauce.
Green Chile Mac and Cheese
Cooking inspiration is everywhere and, in the case of this creamy green chile macaroni and cheese, the bolt of inspiration struck this time in the frozen aisle. Or, more specifically it struck while I was visiting family in New Mexico and a package of frozen green chile macaroni and cheese from Trader Joe's materialized and I gathered 'round for a taste.
For a frozen mac and cheese, it was pretty good – a cheese sauce flavored with not too spicy green chile along with tender pasta, but seeing as I live almost an hour away from the nearest Trader Joe's and have no desire to drive that far and deal with the parking lot and all the people (is that store ever not busy?) I set out to make my own once I got home.
And while it's not as convenient as the Trader Joe's version it has other redeeming qualities like a velvety smooth cheese sauce and a cheesy topping that bubbles under the broiler until a golden crust forms, two features that are hard to achieve in the microwave. And, of course, it's flavored with earthy green chiles that add warmth but not a lot of spice.
Ingredients
Elbow macaroni
Unsalted butter
Canned diced green chile with the juices – I like to use Hatch green chiles. They have both mild and spicy options, I prefer the mild, but if you want some heat use the spicy.
All-purpose flour
Whole milk
Half and half
Wedge of a yellow onion
Garlic
Salt
Shredded Monterey jack cheese
Shredded mild cheddar cheese
Chopped cilantro
How to Make It
Boil the macaroni in a large pot for a few minutes less than what's listed on the package. It will finish cooking to al dente in the sauce once you've made it. You can boil the pasta first, drain it, and set it aside or pull double duty and make the sauce while the pasta boils.
Instead of adding the green chile in at the end, I add it to the butter while it melts so it becomes part of the roux that thickens the cheese sauce. This way, the green chile flavors the whole sauce. Cook it with the flour and butter until it turns into a thick paste and the raw flavor of the flour cooks off.
Add whole milk and half and half to the roux very slowly, whisking continuously, so the sauce is smooth.
At this point, I like to cook the sauce with a wedge of onion and whole smashed garlic. That way, you get a smooth sauce that's flavored with the onion and garlic without chunks of the veggies in your sauce. It will take about five to ten minutes over medium heat for the sauce to thickens enough that it coats the back of a spoon. Once it's thickened you can discard the onion and garlic.
Add the shredded cheese to the sauce in batches until it melts and the sauce is smooth and creamy. For a pop of freshness stir in some chopped cilantro, add the drained macaroni, stir it all together and transfer it to an 8×8-inch casserole dish.
Top the macaroni and cheese with some more shredded cheese and then broil the top in the oven until the cheese bubbles and a golden crust forms.
Recipe Tips
I use mild cheddar and Monterey jack cheeses because I didn't want a strong cheese to overpower the flavor of the green chile. That said, feel free to use sharp cheddar cheese if you like. You could also use pepper jack cheese instead of Monterey Jack.
Leftovers will keep for a few days in the fridge, but they won't be as creamy as when you first served the dish. It's a bummer but the way things work with mac and cheese – the sauce will thicken a lot when it's chilled, but will still taste good.
For a cozy dinner, I like this homemade green chile macaroni and cheese recipe with a crisp salad on the side to balance out the richness. It's the best kind of comfort food.
Happy mac and cheese-making!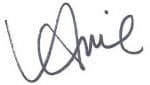 More Pasta Recipes
📣 Do you love this recipe? I would love to know! Leave a comment below the recipe along with your recipe star rating.
Print
The nutrition information in this recipe is an estimate only and was calculated using Nutrifox, an online nutrition calculator.