Chocolatey cold frozen cheesecake with a coffee twist! This mocha cheesecake is a no-bake dessert with a chocolate cookie crust and topping and a rich mocha cheesecake filling. It's a great frozen treat for a warm day.
Technically, this cheesecake recipe can be served all year but since it's a no-bake frozen cheesecake it really is more of a summer thing. It combines two of my favorite things – chocolate and coffee – for a rich, cold, and creamy dessert that is great for a summer celebration or just because you're craving something special.
It has all the things we love in a no-bake dessert: a creamy no-bake cheesecake filling, a crunchy cookie crust that also doubles as a topping, and just enough coffee flavor to take it to a coffee house-meets-dessert level.
Ingredients
Melted unsalted butter
Oreo cookie crumbs
Softened cream cheese
Sweetened condensed milk
Chocolate syrup
Instant coffee granules
Hot water
Heavy cream
How to Make the Crust
Combine the cookie crumbs with the melted butter.  Set aside ½ cup of this mixture to use for the topping. 
Press the remaining crumb mixture into a 9″ springform pan.  Press the crumb mixture into the bottom and a little up the sides. 
How to Make the Filling
For the cheesecake batter, beat the cream cheese until fluffy in a large bowl. 
Then beat in the condensed milk and chocolate syrup, scraping sides and bottom part way through until well mixed.
Dissolve the coffee in 1 teaspoon of water.  Add this to the cream cheese mixture.
IIn a separate large bowl, whip the whipping cream until stiff.  Fold the whipped cream into the cream cheese batter.
Pour this whole mixture on top of the cookie crumb crust. 
Sprinkle the reserved crumbs over top.
Freeze the mocha cheesecake overnight, or for at least 6 hours. Serve frozen. 
Recipe Tips and Tricks
You can buy Oreo cookie crumbs or crush whole cookies in a food processor. You can also use chocolate wafer cookie crumbs or make a graham cracker crust for this recipe.
If you don't want to make homemade whipped cream, you can substitute 8 ounces of prepared whipped topping. Just make sure to thaw it first.
For a plain no-bake chocolate cheesecake, omit the coffee granules.
For an extra chocolate kick, fold some chocolate chips into the filling before pouring it into the prepared pan. Or drizzle some melted dark chocolate ganache or melted chocolate over the top before serving.
Keep the leftover cheesecake in the freezer.
So here's to summer, chocolate, no-bake cheesecake, and treating yourself! I hope you love this mocha cheesecake ❤
Happy no-baking!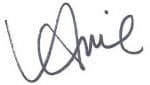 More Summer Desserts
Print