Ranch eggs are a hearty breakfast with beans, spices, and Picante sauce served on tortillas along with toppings like pico de gallo and sliced avocado. It's easy to make and easy to customize with different ingredients so you can make it your own.
If there's one thing I never get tired of it's eggs. I am all about eggs for breakfast, lunch, and dinner – especially if those eggs are cooked up so they have a delicious yolk that breaks open to sauce the rest of the dish. Like these ranch eggs – a dish that I make some variation of at least one a week.
A Hearty Breakfast
Ranch eggs, or huevos rancheros, are at their most basic level fried eggs served on tortillas with salsa. They are a Mexican breakfast creation and one that I fell in love with when I lived in New Mexico. There, ranch eggs are usually served with refried beans, cheese, potatoes, eggs, and various toppings for a filling and hearty breakfast. It's particularly great after a night of too much fun. Just sayin'.
Several years ago, I shared a Mexican-style chipotle black bean version with veggies that's delicious, too, but it's a little fancier than what I'm sharing today. Today's ranch eggs are pretty quick and don't require much prep.
The eggs cook on top of the beans – almost like poaching but they're not submerged – so you only need one pan. Add a few toppings and you get the best hearty breakfast or brunch for the weekend, but I also make these for dinner too.
Ingredients
Pinto beans
Picante sauce
Water
Lime juice
Chili powder
Cumin
Garlic powder
Kosher salt
Black pepper
Large eggs
Tortillas
Toppings: Pico de gallo, grated cotija cheese, fresh cilantro, avocado
Recipe Steps
In large skillet, combine the beans with the Picante sauce, water, lime juice, chili powder, cumin, garlic powder, salt, and pepper.
Bring it to a simmer over medium-high heat. Once it's simmering, crack the eggs on top.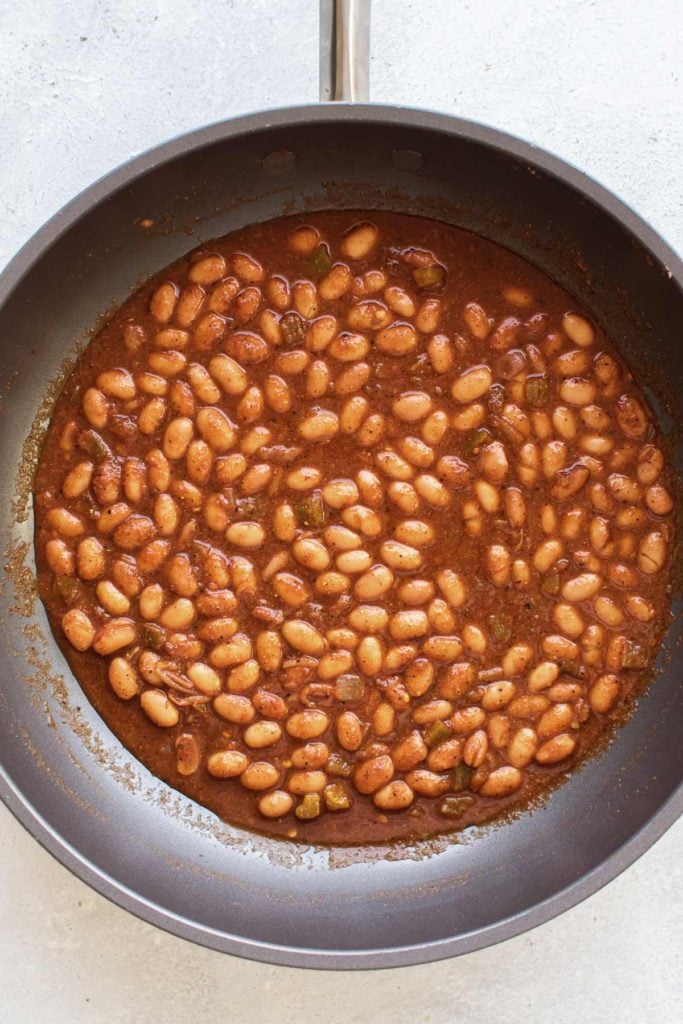 Cover the pan and lower the heat to medium. Cook the eggs until the whites are set but the yolks are still jiggly.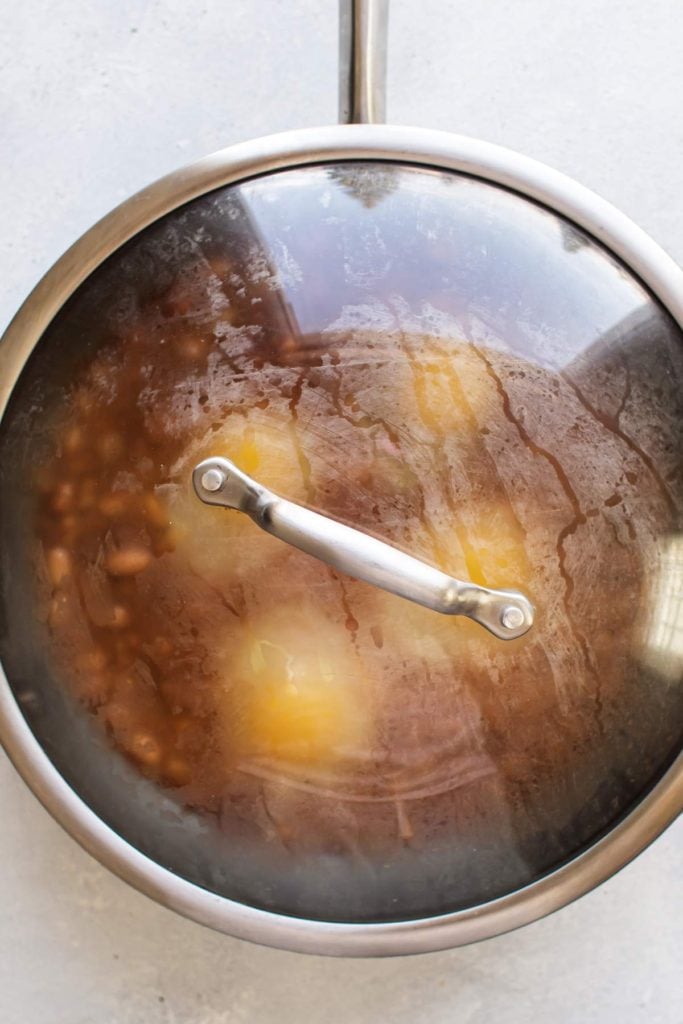 Use a spatula or large spoon to scoop the eggs (carefully, so you don't break the yolks) and place them on flour tortillas. Scoop some beans and sauce to go next to them.
Arrange the sliced avocado and spoon some pico de gallo over the top of the beans. Sprinkle the cheese and cilantro to garnish and dig in.
Variations
What I love best about this recipe is that it's very easy to put your own spin on it or switch it up every time you make it. Here are some ideas:
I love runny yolks, but feel free to cook them to your desired doneness. Or, cook the eggs your favorite way in a separate pan – scrambled eggs or fried eggs would work great, too.
Sometimes I use corn tortillas if that's what I have one hand, so choose your favorite.
I like using pico de gallo because I like the contrast of the fresh salsa with the warm beans and eggs. You can skip it and spoon more Picante sauce over the top, too.
I often use crumbled feta cheese instead of cotija for the cheese because that's usually what I have on hand. They have a similar flavor and texture. Or, you could sprinkle shredded cheddar cheese, Monterey jack cheese, or pepper jack cheese over the top.
Other toppings ideas – diced jalapeno, sliced green onions, a little dollop of guacamole, some sour cream, or other fresh herbs like chives or parsley.
I hope you give this one a try! Ranch-style eggs are one of my all-time favorites – I hope you love them, too.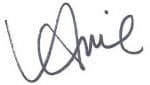 More Recipes to Try
📣 Do you love this recipe? I would love to know! Leave a comment below the recipe, along with your recipe star rating.
Print
The nutrition is an estimate only. It was calculated using Nutrifox, an online nutrition calculator.