This easy no bean chili recipe cooks in the slow cooker for an easy weeknight dinner. Lean ground beef, peppers, onions, green chile, and chili seasonings simmer for hours – when it's done, ladle it into bowls with your favorite chili toppings for a cozy and hearty dinner.
No bean chili with lots of veggies, lean ground beef (or turkey if that's your jam), and lots of seasonings are what to make when you're craving a hearty warm-up on a cold day. And – bonus! – it's a slow cooker beef chili.
Prep it in the morning and serve it up at night – during the time in between, it will fill your house with the most savory, cozy aroma. It's the best kind of slow cooker comfort food dinner.
Recipe Highlights
This recipe is in the spirit of a Texas chili – a type of beef chili made without beans – but it's easier. We're using ground beef instead of beef chuck, and pantry seasonings instead of dried chiles, and all of it simmers in the slow cooker.
It starts on the stovetop with browned beef. Technically, you can cook the chili on the stove and skip the slow cooker, but I like the hands-off approach. Once you secure the lid, you can leave it to simmer without giving it a second thought.
Yes, there are some things to chop – fresh onion, garlic, and a trio of peppers. But, once you get that done, everything goes into the crock pot, and it's a simple stir, simmer, and serve situation.
The cook time is six to eight hours, so you can make it first thing, and dinner is ready when you get home.
As mentioned, this is a no bean chili. Can you add some canned beans? Sure, but wait to add them until the end and warm them through.
Ladle it into bowls for serving, or check out the other ways to serve it later in the post. It tastes even better the next day, so feel free to make it ahead.
Ingredients
90% lean ground beef or you can use ground turkey.
Tomato paste
Finely chopped yellow onion
Finely chopped bell peppers – I use red, green, and yellow.
Minced garlic cloves
Canned diced green chiles – hot, mild, or a combination.
Canned fire-roasted diced tomatoes
Tomato sauce
Chili powder
Ground cumin
Dried oregano
Kosher salt and black pepper
How to Make It
Brown the beef in a large skillet over medium-high heat. Break it up as it cooks and then transfer it to the slow cooker.
Add all of the other ingredients and stir to combine. Place the lid on the slow cooker and cook the chili on low for six to eight hours.
Stir the chili before ladling into bowls. Add your favorite chili toppings and enjoy!
Garnish Ideas
Shredded cheddar cheese, pepper jack cheese, Monterey jack cheese are all great.
Diced red onion, yellow or white onion, or try some sliced green onions.
Fresh chopped cilantro or parsley.
Tortilla chips or tortilla strips for some crunch.
A dollop of sour cream.
Sliced jalapeno or pickled jalapeno.
Diced avocado or a scoop of guacamole.
Or serve it with warm flour tortillas, cornbread, or garlic toast on the side.
Other Ways to Use It
I love a big bowl of chili with all the toppings, but there are other ways to serve it to switch things up:
Frito Pies: Top Fritos with the chili and add lettuce, diced tomatoes, and cheese.
Chili Dogs: Top hot dogs in buns with the no bean chili and add your favorite toppings.
Baked Potatoes: Spoon it over baked potatoes with shredded cheese and other garnishes.
Chili Nachos: Use it to make a batch of nachos with tortilla chips, cheese, and other toppings you like.
I hope you give this no bean chili a try soon! It's cozy, hearty, and great for busy weeknights. Enjoy!
Happy slow cooking,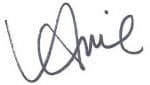 More Slow Cooker Recipes
📣 Do you love this recipe? I would love to know! Leave a comment below the recipe along with your recipe star rating.
The nutrition is an estimate only. It was calculated using Nutrifox, an online nutrition calculator.
Print
The nutrition is an estimate only. It was calculated using Nutrifox, an online nutrition calculator.