Garlic butter shrimp pasta takes less than 30 minutes to make and tastes amazing — shrimp tossed with a rich butter sauce, pasta, and fresh herbs? Yes, please!
It's such an easy shrimp recipe but it feels fancy-ish – think shrimp scampi meets pasta for the best dinnertime hook-up ever. It's great for a special occasion but quick enough for a weeknight dinner.
This easy garlic butter shrimp pasta recipe is like a big hug – had a tough week? Dog mad at you? Feeling put upon and misunderstood? Treat yourself to a pan of this buttery shrimp pasta goodness.
This recipe makes enough for two with some garlic toast on the side. Or, double it up to serve more – that works, too.
💌 Sign up for the Girl Gone Gourmet Newsletter and get recipes delivered straight to your inbox!
Ingredients
Spaghetti or other long pasta like fettuccine, linguine, or angel hair pasta
Shrimp
Unsalted butter
Minced garlic clove
Dry white wine
Lemon zest
Lemon juice
Chopped fresh parsley
Extras: Add a few pinches of red pepper flakes to dial up the heat factor or add some freshly ground black pepper for a simple garnish.
How to Make It
Boil the pasta following the package directions and then drain it.
Melt butter in a large skillet and add the shrimp in a single layer. Cook them until they are pink and opaque. Take them out of the skillet and set them aside.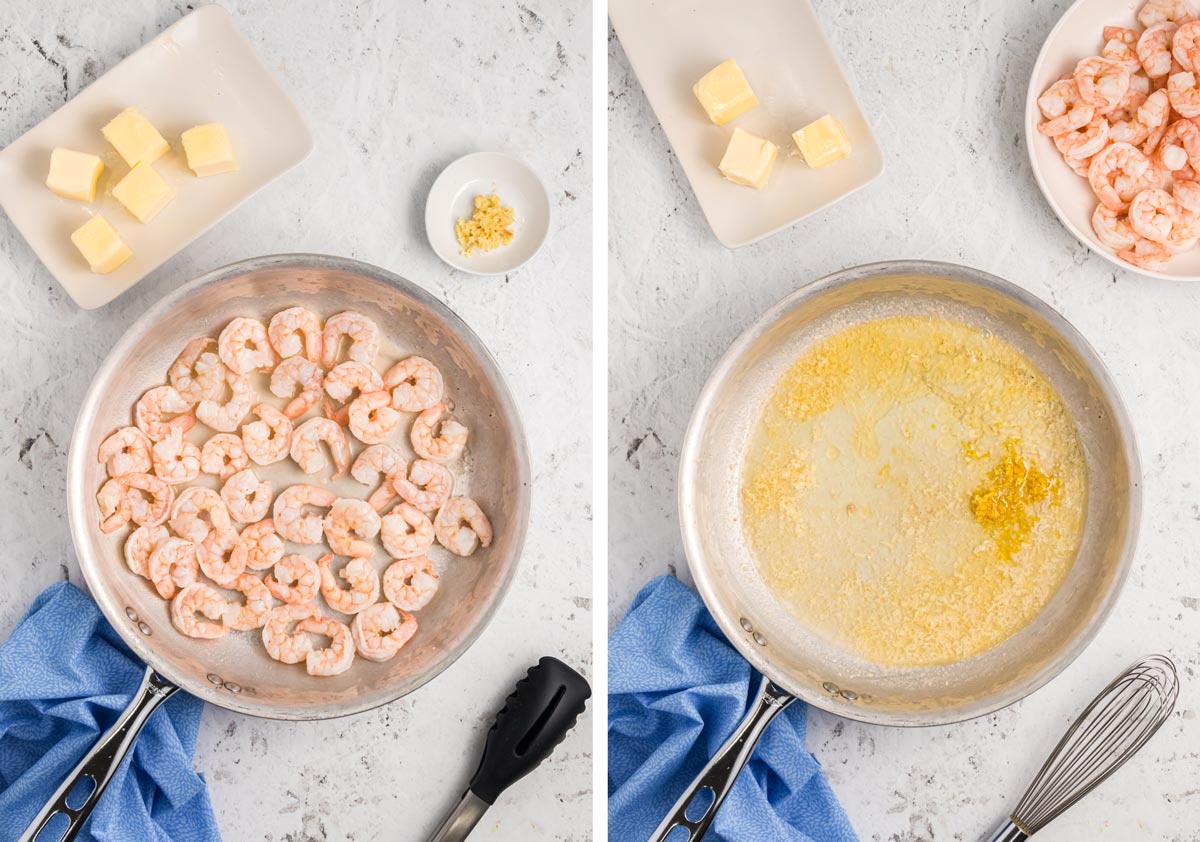 Melt more butter in the pan and add the garlic and cook it until softened but not browned.
Add the wine, zest, and lemon juice and bring the liquid to a boil for about a minute so it can reduce. Lower the heat and add the rest of the butter and whisk so the sauce comes together.
Add the cooked shrimp, cooked pasta, and parsley. Toss to coat everything evenly in the sauce.
A Few More Notes
This garlic shrimp pasta is a really great Friday or Saturday night thank goodness the week is finally over dish.
It's also a great I I'm gonna wow my friends and family dinner and flex my cooking prowess dish.
It's also a once in a while dish because have you seen how much butter there is? I know, it's so good.
I hope you give it a try – Enjoy!
Happy cooking,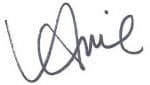 More Easy Recipes
📣 Do you love this recipe? I would love to know! Leave a comment below the recipe along with your recipe star rating.
Print
The nutrition is an estimate only. It was calculated using Nutrifox, an online nutrition calculator.
Post and photos updated from the archives. First published in February 2015.