These no-bake oatmeal peanut butter balls are made with pretzels, creamy peanut butter, and shredded coconut. Drizzle them with chocolate or keep them plain – either way, they're an addictive sweet and salty snack. You can also make these peanut butter energy bites with other nut butters and mix-ins to customize them to your tastes.
Inspired by the no-bake chocolate oatmeal cookies I loved growing up, these salty-sweet oatmeal bites are a tip-of-the-hat to those classic treats.
They're no-bake energy bites for all sorts of situations like when mid-morning hangriness rears its ugly head, or as a cure for a late afternoon is-this-day-ever-going to-end slump or as small treat to remedy a late-night sugar craving. And, as your faithful tester, I can attest they work in all these situations. They're a tasty bite-sized pick-me-up that knows no boundaries.
Ingredients
Quick oats or rolled oats, pulsed in the food processor until they resemble breadcrumbs
Pretzel crumbs
Unsweetened shredded coconut
Peanut butter
Vegetable oil
Honey
How to Make No Bake Peanut Butter Energy Balls
Like those old-school no-bake cookies, these oatmeal bites are easy to put together and make a decent-sized batch that keeps for several days in the refrigerator…
A food processor makes it easy to make these and I like to pulse the oatmeal and the pretzels until they resemble breadcrumbs. This makes it a lot easier to form the balls. You can use rolled oats, old fashioned oats or quick oats.
Add some shredded coconut to the oatmeal and pretzels, too.
What binds these bites together are peanut butter, honey, and some vegetable oil. I find it's easiest to combine these ingredients in a separate mixing bowl before adding them to the other ingredients. If you try and add the peanut butter on its own it's very difficult to mix all of it together.
I like to use a small cookie scoop to form the balls, which is a generous tablespoon. This makes approximately 28 balls in total. Place the on a baking sheet as you scoop them.
Once the balls are formed, pop them in the freezer or refrigerate them for 20 to 30 minutes to firm up.
I like to drizzle or dip the balls in melted chocolate. Depending on whether you dip or drizzle the amount of chocolate you will need will vary. For drizzling, about 2 ounces of chocolate is plenty. For dipping, I double that amount. I love to use dark chocolate, but you can use your favorite kind of chocolate. All of it works.
Once you've drizzled them or dipped them in chocolate place them back in the freezer for a few minutes or until the chocolate is set.
Strore these peanut butter oatmeal balls in an airtight container and they will keep well in the refrigerator for several days.
Variations
There are many directions to take this oatmeal balls recipe. Here are some ideas!
Mix in some mini chocolate chips, dark chocolate chips, or chopped chocolate.
Make it a healthy snack and add in some chia seeds, use natural peanut butter, cashew butter or almond butter (or other nut butter), or mix in some ground flaxseed.
Change the sweetner – sub the honey for maple syrup or agave syrup.
Chopped dried fruit like apricots, raisins, or cranberries would work well.
There are so many possibilities with this energy bites recipe. Once you try it, you'll find all kinds of ways to switch it up!
Happy energy ball making 😊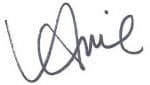 More Sweet Snack Recipes
Print