Chickpea Tuna Salad is a fresh and flavorful salad with a tangy Dijon dressing and crisp veggies. It's great as a side dish just as it is, add lettuce to make it a main dish salad, or use it as a filling for sandwiches and wraps.
Today's dispatch comes just as we're nearing the edge of winter here in Wyoming. And when I write "nearing," I mean that easy summer days are at least two months away.
So, it still feels a little too soon to be sharing summery, fresh chickpea tuna salad, but in the spirit of "hurry up warm weather," I figured, what the heck. For me, it's like a calling card of what's to come. Maybe for you, who might live somewhere with an actual spring season, it may be perfectly timed.
And it is very spring-y and light – a great lunch you can make ahead, or you can beef it up with other add-ins to make it dinner. It has chickpeas and tuna to fill you up, crisp veggies that add texture and flavor, and it's all tied together with a lemon-Dijon dressing with a punch of tang.
💌 Sign up for the Girl Gone Gourmet Newsletter and get recipes delivered straight to your inbox!
Ingredients
Tuna packed in olive oil
Chickpeas (garbanzo beans)
Capers
Minced garlic
Chopped celery
Chopped red bell pepper
Finely chopped shallot
Lemon juice
Olive oil
Dijon mustard
Kosher salt and black pepper
Red pepperflakes
Chopped fresh parsley
I like shallot in this salad because it adds a mild onion flavor without overpowering the salad like red onion or white onion would do. Some chopped green onions would be good if you want to use something else.
Want to add some cheese? Crumbled feta cheese would be great.
Recipe Instructions
Drain the tuna and place it in a large bowl. Use a fork to break it into chunks. Add the chickpeas, capers, garlic, celery, bell pepper, and shallot. Mix to combine.
In a small bowl, whisk the lemon juice, oil, mustard, salt, pepper, red pepper flakes, and parsley. 
Pour the dressing over the tuna mixture and gently stir to coat it evenly. Let the salad stand at room temperature for five minutes before serving.
Serving Tips
It makes a great side dish or you can amp it up and make it a meal:
Sandwiches: Grab some slices of bread, slather on some mayonnaise, and sandwich the salad in between for a chickpea salad sandwich.
Wraps: Roll it up in large flour tortillas with some mayo or extra mustard for a quick tuna wrap.
Salad: Toss it with some romaine lettuce and sprinkle some croutons over the top. A bowl of tomato soup on the side would not be wrong.
Snack: Or, keep it simple and spoon it on some crackers for a snack.
Even if it doesn't feel like spring, we can make this chickpea tuna salad recipe and get a little taste of what's to come. I hope you give it a try!
Happy salad making,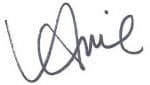 More Salad Recipes
📣 Do you love this recipe? I would love to know! Leave a comment below the recipe along with your recipe star rating.
Print
The nutrition is an estimate only. It was calculated using Nutrifox, an online nutrition calculator.