These pork tenderloin tacos are topped with a simple homemade BBQ sauce and wrapped up in flour tortillas along with a tangy jicama-radish slaw. 
If it's some sort of tender meat, wrapped in a flour tortilla and served with toppings I'm happy to grab one and call it dinner. So, spoiler alert, I've never met a taco I didn't like and these pork tenderloin tacos are a new recipe to add to the list.
Pork Tenderloin Tacos
They're inspired by a dinner I had once that was sliced BBQ pork tenderloin with a jicama slaw on the side and, at the time, I wished there was a stack of warm tortillas to wrap it all up.
So, here we are with tender BBQ pork tenderloin tacos with a cool and creamy jicama slaw. So, don't forget, if you dream it can be a taco you can make it a taco.
Ingredients
Pork tenderloin
Olive oil
Salt and pepper
Ketchup
Apple cider vinegar
Worcestershire sauce
Chili seasoning
Pepper jelly
Mayonnaise
Honey
Dijon mustard
Chopped jicama
Sliced radishes
Shredded green cabbage
Chopped fresh parsley or fresh cilantro
Flour tortillas
How to Cook Pork Tenderloin
Pork tenderloin is very tender and it's long and slender in shape. It takes really well to baking so getting it in the oven is the first step in the recipe and it couldn't be easier.
First, pat it dry and coat it with a little olive oil and season it well with salt and pepper.
I like to bake it on a sheet pan lined with tin foil, which makes for easy clean-up.
Bake the pork tenderloin at 400°, during which you will brush it a few times with sauce (more on that in a minute).
I like to cook the pork tenderloin until it reaches an internal temperature of about 145°F to 150°F. While it rests it will continue to cook so by the time I slice it has reached a medium level of doneness, or a temperature around 160-165°F. This takes about 40 minutes in my oven, but I recommend using a meat thermometer to eliminate any guesswork on the temperature.
While the pork tenderloin bakes you can make the sauce and the slaw so it's all ready to go once the pork is done.
5-Ingredient BBQ Sauce
While the pork is in the oven you can make the BBQ sauce which is so simple, it takes less than five minutes to pull it together…
This is a small-batch sauce so you'll need a small saucepan.
It starts with ketchup, apple cider vinegar and Worcestershire sauce.
I like to add some chili seasoning, which is just a prepared mix of spices not to be confused with regular chili powder. So, use your favorite spice mix that you'd use to make chili.
I also added some pepper jelly, which is sold at most grocery stores. There are lots of different kinds and the one I used included some jalapenos for a spicy kick.
Combine all five ingredients for the sauce in the saucepan and bring it to a simmer. I like to heat it up to activate the seasonings and to melt the pepper jelly. Give it a stir a few times and lower the heat.
Part of the BBQ sauce is used to glaze the pork as it bakes and the rest is reserved for drizzling over the tacos.
Jicama-Radish Slaw
A simple jicama-radish coleslaw adds a crunchy texture for the pork tenderloin tacos and also some richness from the dressing.
Jicama is a round tuber with light brown skin. They're kind of a pain to prep so I like to buy jicama "sticks" which are already prepped for you. I haven't had a problem finding them in the produce department and it makes it really easy to chop them up for the slaw.
If you can't find jicama you can substitute some chopped granny smith apple. It has a similar texture to jicama and will give your slaw a fruity flavor. Or, you can just omit the jicama. No big deal.
I love adding sliced radishes to coleslaw because I love the flavor – they're sort of peppery – and their color. I cut each in half and sliced them into half-moon shapes.
For the cabbage, I buy bags of shredded cabbage because buying a whole head yields way more cabbage then you'll need. I like green cabbage, but a mix of red and green will work, too. You can also use a bag of coleslaw mix which also includes carrots if that's what you can find.
Mix the dressing first, which includes mayo, apple cider vinegar, a touch of honey, and a bit of Dijon mustard and toss the veggies in it.
Take Some Shortcuts
In a hurry? Try some of these shortcuts!
Skip making the BBQ sauce and use your favorite store-bought sauce instead.
I love the jicama and radish combo in the slaw, but if you're in a hurry just make the slaw with shredded cabbage.
Happy taco-making 🌮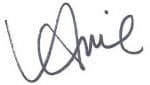 💌 Sign up for the Girl Gone Gourmet Newsletter and get recipes delivered straight to your inbox!
More Taco Recipes
If you can wrap it in a tortilla and load it with toppings then it's a taco in my book! I love them and never get tired of them so here are three more of my favorite taco recipes…
Instant Pot Braised Beef Tacos | An Instant Pot makes these tender and savory braised beef tacos totally doable on a weeknight. The beef tastes like it simmered for hours in the oven but all of it comes together in less than an hour.
Baked Double Decker Tacos | These amped-up baked tacos are a nod to one of my favorite drive-through tacos. The ground beef filling and refried beans are stuffed into a crunchy taco shell and wrapped in a flour tortilla. They're not super sophisticated, but they are so fun to make.
Fully-Loaded Breakfast Tacos | Breakfast tacos with a savory black bean and potato filling, soft scrambled eggs, and topped with salsa, cilantro, and cheese. They're a little messy and totally satisfying – this is how to do breakfast on the weekends.
📣 Do you love this recipe? I would love to know! Leave a comment below the recipe along with your recipe star rating.
Print
The nutrition is an estimate only. It was calculated using Nutrifox, an online nutrition calculator.
Post updated from the archives. First published in April 2019.