Mexican Caesar salad is a twist on a classic and can be served as a side dish or as a main dish. Crisp romaine, sweet corn, creamy avocado, and sliced jalapenos tossed together in a creamy cilantro Caesar dressing. Serve it as is or add a protein like grilled chicken or shrimp for a light and easy dinner.
There is classic Caesar salad and then there is this Mexican Caesar salad which is a fresh and little spicy play on the original. It's fresh, crisp, and full of flavor and texture. Basically, my ideal kind of salad.
I'm sharing a basic version here but consider it a canvas. You can add to it or switch things to make it any number of different dishes. Add a protein to make it a filling main dish salad, switch up the add-ins to change the flavors and textures, or use it to make all the bowls or sandwich wraps you like. There are a lot of opportunities with this Caesar salad recipe, friends.
The Highlights
The star is the salad dressing recipe. It's garlic-y, savory, and creamy like the classic but with a hit of cilantro to bring a fresh vibe to go with the theme. It's a dressing you can use for all sorts of things, not just this salad! Use it as a dip or spread, too.
If it's summer use fresh corn. If it's not, no worries! Use thawed frozen corn to make this an all-season dish.
As I mentioned, this is a flexible recipe and open to many swaps, switcharoos, and adaptations. Give it a try and then let your imagination run wild.
Prep time? It's a quick 20-minute assemble operation. Blitz the dressing, prep the veggies, and then toss it all together.
Ingredients
Mayonnaise – if you're really not into mayonnaise you could use the same amount of plain Greek yogurt. It won't be the same, but it will still be good.
Extra-virgin olive oil
Anchovy paste
Water
Creamy Dijon mustard
Fresh lemon juice
Fresh cilantro leaves
Garlic clove
Salt and pepper
Chopped romaine lettuce
Corn kernels
Shaved Parmesan cheese – you can also use crumbled cotija cheese which is a Mexican crumbling cheese. Or, if you have feta use that!
Sliced jalapeno
Sliced avocado
Lime wedges, for garnish
Recipe Steps
Combine all of the dressing ingredients in a food processor and blend until smooth. I think the dressing is best once it's been chilled – it's on the thinner side when you first make it, but will thicken up in the refrigerator.
To assemble the salad you can place the lettuce in a bowl and top it with corn, cheese, jalapeno, and avocado and serve the dressing on the side. Or, toss it all together in a large bowl with the dressing before serving. Add a little more black pepper and a squeeze lime juice over the top for extra zip.
You will probably have extra dressing which will keep in the refrigerator.
Different Ways to Dress It Up
It's great as a side dish, but you can turn it into a main dish pretty easily! Here are some ideas:
Make it a chicken Caesar salad and add sliced grilled chicken or shredded rotisserie chicken. Add some crispy tortilla strips, pepitas (pumpkin seeds), or croutons for some extra crunch. You could also add cooked shrimp.
I love to use the salad as a filling for a wrap. Add some chicken (or not) and roll the salad up in a large flour tortilla or another wrap that you like. Save some of the dressing to use as a dip on the side.
Make a Mexican Caesar salad rice bowl with cooked rice, add all of the salad components, black beans, chicken, crushed tortilla chips, or fried corn tortillas, and drizzle the salad dressing over the top.
FAQ
While we're at it, lets make some cold citrus margaritas or pineapple agua fresca to go with this summery fresh Mexican Caesar salad. Bonus points if you add some chips and guacamole, too.
Happy salad-assembling!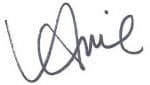 More Salad Recipes
Print