Cobb salad loaded with grilled chicken, crispy bacon, hard-boiled eggs, creamy avocado, and fresh greens all tied together with a tangy red wine vinaigrette. This is no side salad – it's a meal in itself and delicious on a warm night! Make it big for a crowd or small for just you – either way, it's easy to scale up or down for lunch or dinner.
Chicken cobb salad checks many summer salad boxes – it's filling without being heavy, it's loaded with lots of flavors and textures, and it's a great way to use up leftover grilled chicken. If you're like me and craving summery-fresh flavors, there's no better time than now to give this cobb salad a try.
Recipe Highlights
Cobb salad is a type of composed salad that is just a fancy way of saying "not tossed." Instead of chucking everything in a bowl and tossing them together, the lettuce is placed in a wide shallow bowl or large platter and topped with the other ingredients. Serve the dressing on the side, and everyone can help themselves.
There are several components like boiled eggs, grilled chicken, and cooked bacon that need to be cooked, but they can be prepped ahead.
It's one of the best salads for a main course because it has so much going on. Add some breadsticks on the side or a light soup like tomato basil and that's all you need for a filling dinner.
It's easy to scale up or down. The recipe I'm sharing serves six, but I've scaled it down for two, and it works great. Or, scale it way up and invite all of your friends and family over for cobb salad night! It could be a thing!
Ingredients
Chopped romaine lettuce
Sliced grilled boneless chicken breasts – or, use chopped rotisserie chicken. It works well, too.
Sliced hard-boiled eggs
Halved grape or cherry tomatoes – or you can use other large tomatoes that are diced.
Sliced red onion
Cooked and chopped bacon
Sliced ripe avocado
Crumbled blue cheese
Extra-virgin olive oil
Red wine vinegar
Honey
Dijon mustard
Minced garlic
Kosher salt and black pepper
1/4 teaspoon pepper
How to Assemble the Salad
Okay, get your notebook out because you're going to want some notes on this…
Place the salad in a large, wide bowl. Arrange the avocado, eggs, bacon, onion, tomatoes, and chicken on top.
Okay, maybe you don't need notes.
How to Make the Salad Dressing
Whisk the olive, vinegar, honey, mustard, garlic, salt, and pepper in a small bowl. You can make the dressing ahead and keep it in the refrigerator. It keeps well for several days!
Once you have your salad composed and the dressing whisked, you can carry your masterpiece to the table. Or, you can break all of the rules and toss everything together in large bowl with the vinaigrette and serve it that way.
Variations
Speaking of breaking rules – you can also go crazy and make some substitutions to switch this salad up. Is it still a chicken cobb salad if you do? Who cares – you do you.
Traditionally, this salad is made with roast chicken or grilled boneless, skinless chicken breasts. Rotisserie chicken is a great easy sub if you don't want to grill. Or, you can also use leftover roast turkey… I won't' tell anyone.
If you don't like blue cheese, swap it for crumbled feta, goat cheese, or other cheese that you like.
For a different dressing, try using the same amount of balsamic vinegar in place of the red wine vinegar. Or, if you're not into vinaigrettes, there is no shame in drizzling some ranch dressing over this salad.
Add some chopped fresh herbs like parsley, basil, chives, or cilantro.
Add a squeeze of fresh lemon juice over the top for a pop of brightness.
For the dressing try using minced shallots instead of minced garlic.
Of course, you can make this salad all year round, but there's something wonderful about making this cobb salad recipe on a warm summer night. Enjoy it outside for bonus points!
Happy salading,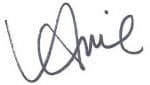 P.S. Want more recipes delivered to your inbox? 📧 Sign up for the Weekly Newsletter!
More Favorite Salad Recipes
Print