These Avocado Wraps with cucumber and fresh greens are sort of like those little cucumber sandwiches served at tea parties but a lot less fussy and amped up thanks to a pesto-spiked cream cheese spread. They're an easy no-cook weekday lunch.
I don't consider myself the type who likes to sip tea and nibble on fussy little sandwiches with the crusts cut off, but classic cucumber sandwiches inspired these fresh and crisp cucumber avocado wraps.
Consider them a cucumber sandwich amped up with pesto-spiked cream cheese, creamy avocado, and fresh greens all wrapped up in a tortilla. They're great for lunch with a side of soup on the side, and because they're a no-cook situation, they take all of fifteen minutes from start to finish.
Ingredients
Softened cream cheese
Diced cucumber
Mixed greens
Flour tortillas
Diced avocado
Kosher salt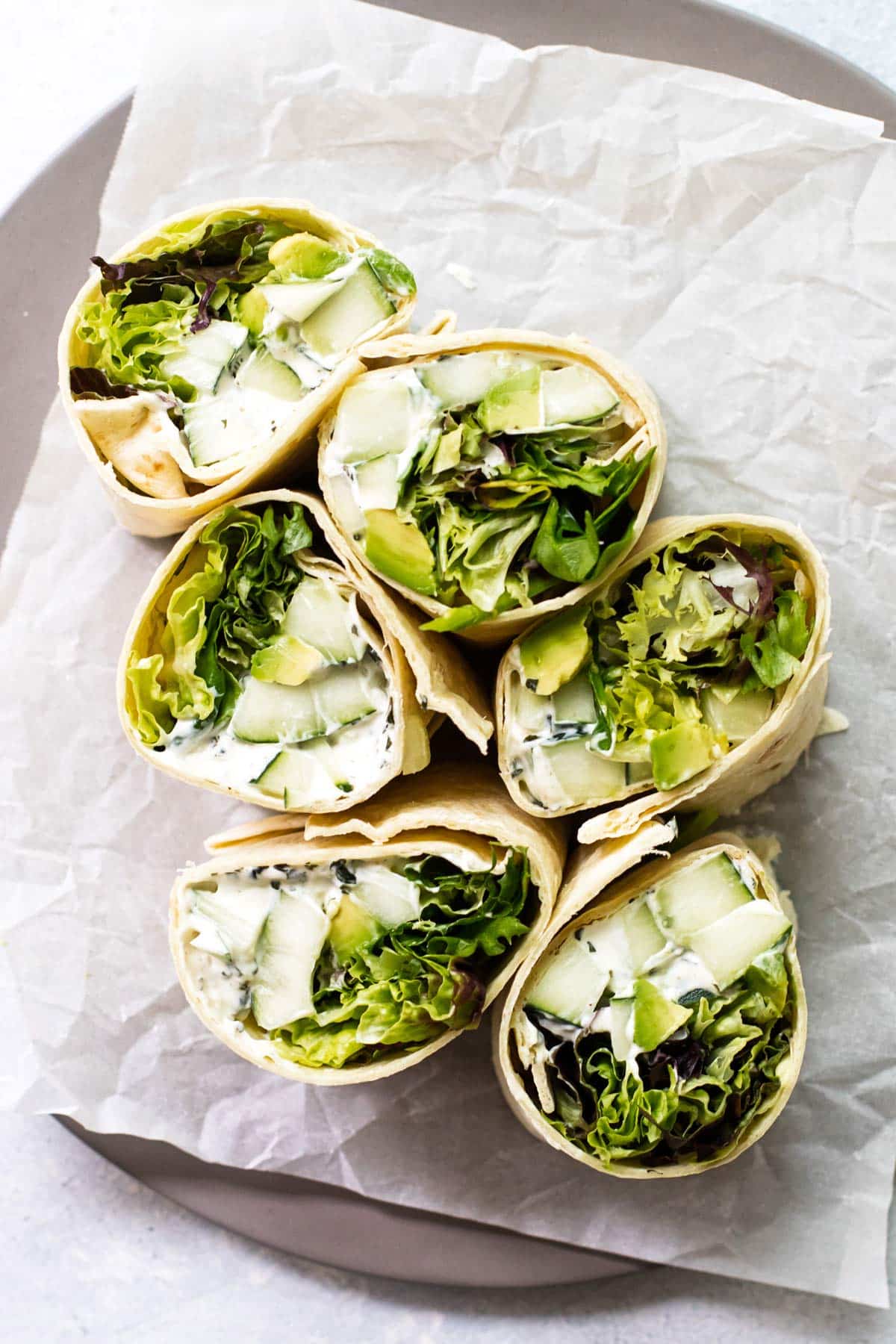 How to Make Avocado Wraps
Mix the cream cheese, pesto, and cucumber in a medium-sized bowl.
Place a small pile of greens on each tortilla. Top with some of the cream cheese mixture and the diced avocado. Sprinkle a couple of pinches of salt over each tortilla before rolling them up.
Recipe Notes
If you don't want to leave the cream cheese out so it can soften, buy whipped cream cheese which is spreadable straight from the fridge.
Use homemade pesto or storebought. If you go the store-bought route, use refrigerated pesto. The stuff that is shelf-stable isn't as good.
Any sandwich wrap will work, so feel free to swap the tortillas for any 10″ wrap.
I like to use spring mix for the greens, but romaine, green lettuce, butter lettuce, or a hearty green like chard or kale is great, too.
If you have rotisserie chicken or leftover grilled chicken on hand, go ahead and wrap some up with the avocado to make a chicken avocado wrap.
These avocado wraps go great with some soup on the side – check out my 10-minute tomato soup or roasted red pepper tomato bisque. You can make the soup ahead for lunches all week.
It's simple, but it's such a delicious wrap. Perfect for lunch or dinner when you're craving something light. I hope you try it!
Happy wrapping,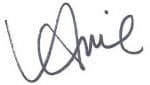 More Recipes with Avocado
📣 Do you love this recipe? I would love to know! Leave a comment below the recipe, along with your recipe star rating.
Print
The nutrition is an estimate only. It was calculated using Nutrifox, an online nutrition calculator.
Post updated from the archives. First published in August 2009.