Garlic toast brushed with garlic oil, sprinkled with Parmesan cheese and fresh herbs is a great side dish for pasta, soups, stews, or any other dish that needs a side of hot, crispy, toasted bread. Plus, it takes all of 10 minutes to make.
Garlic toast made with slices of squishy, soft white Texas toast, brushed with garlic oil, and toasted until lightly golden is what to serve with, well, so many things. It's excellent for sopping up sauces, dunking in soup, or just served up as an appetizer with some warm marinara on the side for dipping.
It's a bit old-school in its simplicity, but that's part of the charm. Yes, we all love fancy pants homemade garlic bread made with chewy, crusty artisan bread but, let's admit it, sometimes it's thick slices of classic white bread from our childhood that we crave. And that I-shouldn't-buy-it-but-imma-gonna-buy-it bag of presliced bread makes the best garlic toast. Once toasted, it's lightly crispy on the outside, soft in the middle, and impossible to resist.
So, consider this your go-ahead: buy the bread, toast it, dust it with grated Parmesan cheese and treat yourself to a few slices alongside a big bowl of spaghetti and meat sauce. They are the perfect pair when you need a little nostalgic comfort.
Ingredients
Sliced Texas toast
Olive oil
Garlic powder
Dried Italian seasoning or dried oregano
Grated Parmesan cheese
Chopped fresh parsley
How to Make It
Preheat the broiler on high and line a baking sheet with foil for easy clean-up.
Place the bread slices on the baking sheet. In a small bowl, combine the olive oil, garlic powder, and Italian seasoning. Brush each slice with the oil mixture on both sides.
Broil the bread until it's toasted and lightly golden on top. The bread can toast fast depending on your oven, so keep an eye on them. Next, take the pan out of the oven and carefully flip the slices over. Sprinkle the Parmesan cheese over the top of each piece and broil them again. Once the tops are golden brown and crispy, take them out and garnish with the chopped parsley.
Garlic Toast Tips
Bread: If you don't feel like you can take off your fancy pants, feel free to swap the Texas toast for your favorite fancy bread for this recipe. Sliced Italian bread, French bread, sourdough, or another crusty type of baguette you can find at the grocery store will work.
Garlic: I tried this recipe with chopped fresh garlic and minced garlic, but I didn't love how it looked (vain, yes). I also prefer the garlic powder because it goes with the old-school theme, and it's easier to handle. Just measure and stir – no chopping required.
Swaps: You could do a garlic butter situation. Mix softened unsalted butter with the seasonings and spread the garlic butter mixture on the bread before toasting it. Don't go too thick with it because the bread might end up soggy instead of crispy.
I hope you give this garlic bread recipe a try soon – it's an easy way to add a little extra dinnertime comfort.
Happy Toasting,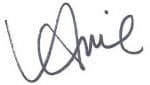 Main Dish Ideas
This easy garlic toast recipe is a great side dish for so many dishes – it goes with practically anything. Here are some favorites to try:
Print
The nutrition information is only an estimate. It was calculated using Nutrifox, an online nutrition calculator.