Steak Quesadillas, with gooey melted cheese and tender steak in every bite, are perfect for game day, parties, or dinner with some chips and salsa on the side. This is an easy quesadilla recipe – you only need five ingredients plus your favorite toppings and dips on the side.
Technically, these steak quesadillas are an appetizer or snack, but let's be real: quesadillas for dinner are never a bad thing. At our house, a batch of cheesy quesadillas, a refreshing drink, and some chips and salsa make for an ideal Friday night dinner.
So, if you're on team quesadillas, I think you'll love this recipe. I use a sheet pan and oven method for this recipe, so no frying, no big mess, and no standing at the stove cooking them one at a time. You can make four in a batch this way, and it's great.
The prep is easy, too! Just slice, season, and assemble – they're ready for the oven in no time.
Ingredients
Thinly sliced sirloin steak
Taco seasoning
8″ flour tortillas
Shredded cheddar cheese and Monterey Jack cheese
Chopped fresh cilantro
Steak: Other kinds of steak will work, so if you don't want to use sirloin, try flank steak, ribeye, skirt steak, or top round. Whatever you use, be sure to slice it against the grain to maximize the tenderness.
Shredded cheese: I'm usually a fan of shredding block cheese, but guess what? I'm a big hypocrite today! So, grab a bag of pre-shredded cheese to make it super easy. I like the kind that has a mix of cheddar and Monterey Jack, but any good melting cheese you have on hand will work just fine.
Toppings and dips: I love some sour cream, salsa, and guacamole on the side.
How to Make Them
Preheat: Move an oven rack to the top spot. Turn on the broiler and heat it on high. My broiler heats to about 500°.
Prep the steak: You don't have to cook the steak before making the quesadillas. Just slice it into thin strips (very thin – no thicker than 1/8″) and toss the slices in the taco seasoning. The steak will cook very quickly in the quesadillas once you stick them under the broiler.
Assemble the quesadillas: Place the tortillas on the sheet pan. Place half of the cheese on each tortilla, placing it on one half of the tortilla, leaving the other half plain. Place the steak in a single layer on the cheese, sprinkle the cilantro over the top, and add the rest of the cheese. Fold the tortillas over the filling and lightly press down on them.
Broil: Place the sheet pan under the broiler. Cook the quesadillas on the first side until they are golden in spots and crispy. You may need to rotate the pan once so the tortillas brown evenly. Carefully flip them over and cook them on the other side until crispy, rotating the pan if needed.
Serve: Slice each quesadilla in half and serve them with your favorite dips and toppings.
Recipe Tips
Steak: I've already mentioned it, but it's worth mentioning again: slice the steak against the grain. If you are new to this, look for the lines running through the meat. You should slice across the lines (not with them).
Slicing: The steak will cook through as long as it's thinly sliced. Use a sharp knife, and (it's worth repeating) don't slice the steak strips more than 1/8″ thick.
Oil: Traditional quesadillas are lightly fried in a skillet with a little oil, but I skip the oil for this oven method. I find the broiler does a great job crisping up the flour tortillas, but you can brush a light coating of oil on each side of the tortilla if you prefer. Just don't go too crazy – you don't want to end up with greasy quesadillas.
Cooking tip: Keep an eye on them while they cook. Once that sheet pan goes under the broiler, it's not the time to check the mail or upload your latest TikTok video. The cooking time will vary based on your oven, but it will be quick. They go from crispy golden to crispy burnt (wah) in no time.
Leftovers: If there are any leftovers (highly doubtful), they will keep in an airtight container in the fridge for a couple of days. But be forewarned – leftover quesadillas won't be crispy. But I have good news – if you have an air fryer, they warm up nicely and get a little crispy again.
I hope you give this recipe a try soon!
Happy broiling,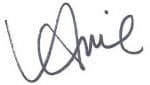 More Quesadilla Recipes
📣 Do you love this recipe? I would love to know! Leave a comment below the recipe, along with your recipe star rating.
Print
The nutrition is an estimate only. It was calculated using Nutrifox, an online nutrition calculator.