This Chicken Bacon Ranch Quesadilla recipe is a fun twist on traditional quesadillas, plus it's easy to make! Flour tortillas filled with tender chicken, crispy bacon, cheddar cheese, green onions, and a drizzle of ranch – it's a flavor combo that's hard to resist.
From the department of game day snacks and party apps, I present to you these chicken bacon ranch quesadillas. They're easy to make, they're loaded with flavor, and they're one of my favorite snacks when a craving for something crispy, cheesy, and savory takes hold.
I use the same cooking method I first shared in my green chile pork quesadilla recipe: instead of cooking the quesadillas on the stove in a skillet, we're broiling them on a sheet pan in the oven instead. It's fast because you can cook four at a time – no standing at the stove crisping them up one at a time.
What was the inspiration for this flavor combo? Many restaurant menus, including Chili's, that have chicken bacon ranch quesadillas on their appetizer menu. This recipe is a lot like those, except you don't have to leave the house, which, if you've been following along, you already know is a winning strategy in my world.
Ingredients
Bacon bits – I buy cooked bacon crumbles (make sure they're made with real bacon) to make things easy.
Cooked chicken – If you have leftover grilled chicken, this is a great way to use it up. Or, grab some rotisserie chicken at the store.
Flour tortillas
Shredded cheddar cheese – Or switch it up with pepper jack cheese, Monterey jack cheese, or other good melting cheese that you like.
Creamy ranch dressing – use a refrigerated dressing from the store or make my homemade ranch dressing (it doesn't disappoint).
Green onions
How to Make Them
Turn on the broiler (I set mine at 500°F) and grab a large sheet pan.
Place the flour tortillas on it and layer on the cheese, bacon, chicken, ranch, and green onions. Fold them over and lightly press on them so they stay closed.
Broil them on one side until they are toasty, crispy, and golden. This won't take long, so keep an eye on them. Carefully turn them over and broil them on the other side until golden.
Slice each quesadilla in half (a pizza cutter works great!), pile them on a plate, and add some ranch on the side for dipping.
Recipe Tips
These go from snack to quick dinner by adding a salad, fries, or chips on the side!
I love some ranch as a dipping sauce, but pico de gallo is great too. Add some guacamole and sour cream on the side for an even better experience.
Leftovers: They're best hot from the oven, but if you have leftovers, store them in an airtight container in the refrigerator. The tortillas will soften, but if you reheat them in an air fryer or oven (no microwave!), they'll crisp up again.
Crispy, melty chicken bacon ranch quesadillas – just typing that makes me want to make another batch. I hope you try them, too!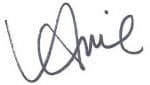 More Easy Appetizers and Snacks
📣 Do you love this recipe? I would love to know! Leave a comment below the recipe, along with your recipe star rating.
Print
The nutrition is an estimate only. It was calculated using Nutrifox, an online nutrition calculator.