It's cliche but there's nothing more comforting than a bowl of homemade tomato soup. It's simple to make, garnished with homemade croutons and it can be made ahead for easy lunches or dinners during the week.
This just in from the department of "We Already Know This": Making soup from scratch during a busy weekday is not always realistic! But carving out 40 minutes on a Sunday afternoon to make a big pot of this tomato soup with croutons not only sets up easy-to-warm-up lunches for the week but also provides a pocket of solace before the workweek commences.
Chopping, stirring, and simmering a cozy pot of soup is a dose of therapy. It's a feel-good experience.
Soup Ingredients
Olive oil
Diced yellow onion
Chopped garlic cloves
Canned whole tomatoes
Chicken stock
Balsamic vinegar
Chopped parsley
Chopped fresh basil leaves
Kosher salt
How to Make It
Heat the olive in a large pot or large saucepan over medium heat. Add the onion and garlic and cook them until they start to soften, about five minutes or so.
Add the tomatoes (plus the juice). Break them up with a spatula and give it all a good stir. Add the chicken stock and vinegar. Increase the heat to high heat until the soup starts to bubble, then reduce the heat to maintain a gentle simmer. Let the soup simmer for at least 30 minutes, stirring occasionally.
I like to puree the soup with an immersion blender before serving.
How to Make Homemade Croutons
In my world, no soup is complete without a garnish, so while the soup simmered I made some simple croutons. They keep well for a few days in an airtight container but feel free to substitute your favorite store-bought brand.
All you do is toss some bread cubes in olive oil, Italian seasoning, and salt.
Toast the bread cubes in a 375°F oven on a baking sheet until they're golden and crispy on the outside.
Recipe Tips
I like to use San Marzano whole peeled tomatoes for this tomato soup recipe. They cost more than regular canned tomatoes, but their flavor and sweetness are well worth the extra change.
I used chicken stock, but you can use chicken broth or vegetable broth.
For a little spiciness, feel free to add some red pepper flakes before you simmer the soup.
Want it creamy? Stir in some heavy cream or half and half after you puree the soup and before you serve it for a creamy tomato soup experience.
For a garnish, I top my soup with Parmesan cheese, but feta, blue cheese, or cheddar cheese works well, too. Also, some fresh ground black pepper is great, too.
Also, a grilled cheese sandwich to go with it would not be out of line, either. Or, at least, sliced baguette or other crusty bread for dunking.
If you're craving some comfort food this homemade tomato basil soup will not disappoint. Make a batch over the weekend to enjoy for a cozy weeknight dinner. I think you will love it.
Happy soup-making,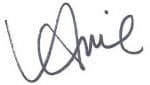 More Delicious Soup Recipes
Print