This Egg and Avocado Toast is a quick and easy breakfast you'll want to have every day! Toast topped with creamy avocado, fresh herbs, and a sunny-side-up egg takes just ten minutes from start to finish and is a great way to start the day.
For me, avocado toast is a perfect breakfast. Lightly toasted bread topped with creamy slices of avocado and a sunny-side-up egg cooked just long enough to set the whites so that when the yolk breaks open, it oozes onto the plate. It's my favorite way to start the day.
🥑 Egg and Avocado Toast Ingredients
Bread – I like multi-grain bread, but use your favorite.
Unsalted butter
Large egg
Avocado – I buy avocados and leave them on the kitchen counter. Once they ripen – that is, once I gently press them to feel their softened flesh under the skin – I pop them in the refrigerator. This slows down the ripening, and they keep well for several days.
Chopped fresh herbs – Parsley, dill, or chives are all great choices.
Red pepper flakes
Salt and pepper
🍳 How to Make It
Toast the bread and while it toasts, fry the egg.
Melt butter in a small non-stick skillet over low to medium-low heat. Crack the egg into the skillet and cover the pan with a lid. Cook the egg until the whites are opaque and the yolk is still runny. This should take less than five minutes.
While the egg cooks, slice the avocado in half and scoop out the flesh of one half. Cut it into slices and place them on the toast. You can also lightly mash the avocado in a small bowl and spread the avocado mash on the toast.
Sprinkle salt, pepper, chopped herbs, and a pinch or two of red pepper flakes over the top.
Top the avocado toast with the egg and add a pinch of salt and pepper. That's it!
🍞 Variations
There are a lot of ways to switch this up! Here are just a few ideas:
Bread: Sourdough bread, crusty French or Italian bread, Texas toast… you get the idea; there are a lot of choices!
Eggs: Top the toast with scrambled eggs instead of a fried egg.
Herbs: Use your favorite fresh herbs or skip them if you're short on time.
Seasonings: Sprinkle sesame seeds or everything bagel seasoning over the top. Or add a drizzle of balsamic vinegar, lemon juice, or lime juice.
Avocado: Make a quick guacamole to spread on the toast.
Cheese: Sprinkle some grated Parmesan cheese over the top or melt a slice of cheddar cheese on the toast before adding the avocado and egg.
I hope you give this egg and avocado toast a try soon! Your morning will thank you for it ❤
Happy toast-making,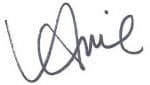 💌 Sign up for the Girl Gone Gourmet Newsletter and get recipes delivered straight to your inbox!
🔆 More Easy Breakfast Recipes
📣 Do you love this recipe? I would love to know! Leave a comment below the recipe along with your recipe star rating.
Print
The nutrition is an estimate only. It was calculated using Nutrifox, an online nutrition calculator.