Easy baked feta pasta is a quick pasta recipe with a few simple ingredients. Feta cheese and tomatoes bake in the oven and then are mixed to create a pasta sauce. Add cooked pasta and herbs, and you get an easy dinner full of fresh flavors.
If you're like me and not on TikTok, you might have missed the viral baked feta pasta that made its rounds last year. The only reason I found out about it was because it popped up on about a gazillion food blogs, and, at the time, I was like, "huh, okay." And then moved on with my life.
Except I couldn't stop thinking about it. The concept is simple: bake a block of feta cheese with some tomatoes and seasonings. Once the cheese is warm and soft, mix it with the softened tomatoes to create a sauce. Add cooked pasta, some fresh herbs, and you get a super simple pasta dish.
So, of course, I had to try it, and I'm only about a year late.
Recipe Notes
The concept is not new, but it took off after a Finnish blogger shared a simple oven-baked feta pasta on her blog and TikTok. I can see why people loved it – it's ridiculously easy to prep, and the flavors are great.
Well, I should clarify the flavors are great if you love feta cheese. If you don't like feta cheese, you won't like this recipe. Feta is tangy and salty, so that's exactly what the sauce tastes like. The tomatoes add a little sweetness, but the dish is overall feta-forward. So, just keep that in mind.
It's not a great make-ahead pasta, but that's okay because it's so simple to make. It's the best right after it's made because there's not much to it, and so it does lose the creaminess after a bit. I did enjoy the leftovers, but they're not as good when they're warmed up.
It's a great summer dish if you have in-season tomatoes and garden herbs to use, but it's also a great way to bring a little lightness to the winter months. Grocery store grape tomatoes and cherry tomatoes are generally pretty good year-round.
You only need a few ingredients, and the prep time is all of 10 minutes, so it's great for weeknight dinners. And, hello, it's pasta – nothing wrong about that.
Ingredients
Olive oil
Feta cheese block
Cherry tomatoes
Kosher salt and ground black pepper
Dried Italian seasoning
Crushed red pepper flakes
Minced garlic cloves
Roughly chopped fresh basil leaves
Cavatappi pasta
Instructions
Preheat the oven to 400°F.
Pour the olive oil into a 9×13″ baking dish. Place the block of feta cheese in the middle and turn it a few times to coat it in the oil. Place the cherry tomatoes in a single layer around the cheese. Gently shake the pan to coat the tomatoes in the pan.
Sprinkle the Italian seasoning, red pepper flakes, salt, and pepper all over the cheese and tomatoes.
Bake the feta and tomatoes for 30 to 35 minutes or until the tomatoes have started to burst open.
While the feta bakes, boil the pasta following the package instructions. Reserve 1/2 cup of the starchy pasta water before draining the pasta.
Words
When the feta and tomatoes are done baking, add the basil and garlic to the pan. Stir the cheese and tomatoes. The cheese should be soft enough so when you gently press it with a spatula it breaks down and mixes well with the tomatoes.
Add the cooked pasta and stir to combine with the other ingredients.  If you feel the dish needs a little more liquid add a little reserved pasta water so the dish is creamier.
Serve it right away while the sauce is warm and creamy.
Tips
You can use other pasta shapes like penne, orecchiette, or rotini. I think it would work well with spaghetti, linguine, or fettuccine, too.
Instead of basil, chop up fresh parsley to mix into the sauce.
I think it's best when it's made, but the leftovers will keep for a few days in the fridge.
The cheese, tomatoes, and basil flavors in this easy pasta really are delicious, and you can't beat how simple it is to make. Give it a try, and let me know what you think!
Happy cooking,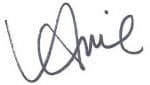 More Easy Pasta Dinners
📣 Do you love this recipe? I would love to know! Leave a comment below the recipe along with your recipe star rating.
Print
The nutrition is an estimate only. It was calculated using Nutrifox, an online nutrition calculator.