These beef noodle bowls are a great way to satisfy a take-out craving without picking up the phone or leaving the house! They're packed with lots of veggies, tender beef, and noodles that are tossed in a savory sauce.
This beef noodle recipe is loaded with flavor! Tender beef tossed with a medley of vegetables, and a savory sauce is a delicious way to get a takeout fix without leaving the house.
This is my totally inauthentic take on traditional beef noodle bowls – you don't need any fancy ingredients, and it's pretty simple to make. There is some chopping required, but the end result is worth it.
It's seriously good comfort food, and the leftovers keep well, too. So, make it for dinner and save the leftovers for easy lunches. You'll be glad you did!
Beef Noodle Bowls Recipe
📣 Do you love this recipe? I would love to know! Scroll down to leave a comment along with your recipe star rating.
Print
Recipe Tips and Tricks
I like to use spaghetti or bucatini in this recipe because I usually have them on hand. Feel free to substitute Asian-style noodles if you prefer – any kind of chewy, bouncy noodles will work, like udon noodles, ramen, lo mein, or soba noodles.
This is a great recipe to use up leftover veggies, so use what you have on hand! Any stir fry vegetable will work, so have fun mixing and matching them to create your own dish.
You can also use different cuts of beef. Any tender cut that cooks fast will work, like ribeye, sirloin, or strip steak. You can also use leftover steak – just wait to add it until the end to warm it up.
Adjust the spiciness to your taste, too. Add as much chili garlic sauce, sriracha, or other hot sauce as you like.
Leftovers will keep for three to four days in the refrigerator. Store them in an airtight container and warm them up in the microwave for an easy lunch or dinner.
💌 Sign up for the Girl Gone Gourmet Newsletter and get recipes delivered straight to your inbox!
Beef noodle bowls are such a satisfying meal! I hope you give this recipe a try soon ❤️
Happy noodling,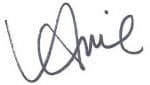 More Delicious Takeout-Inspired Recipes
The nutrition is an estimate only. It was calculated using Nutrifox, an online nutrition calculator.