This easy orange chicken recipe only has five ingredients and takes 20 minutes to make. The secret is using shortcuts to make it. When it's done, you have a bowl of orange chicken that's delicious served over rice with a veggie. It will definitely cure a craving for takeout and is ready in less time it takes to order it!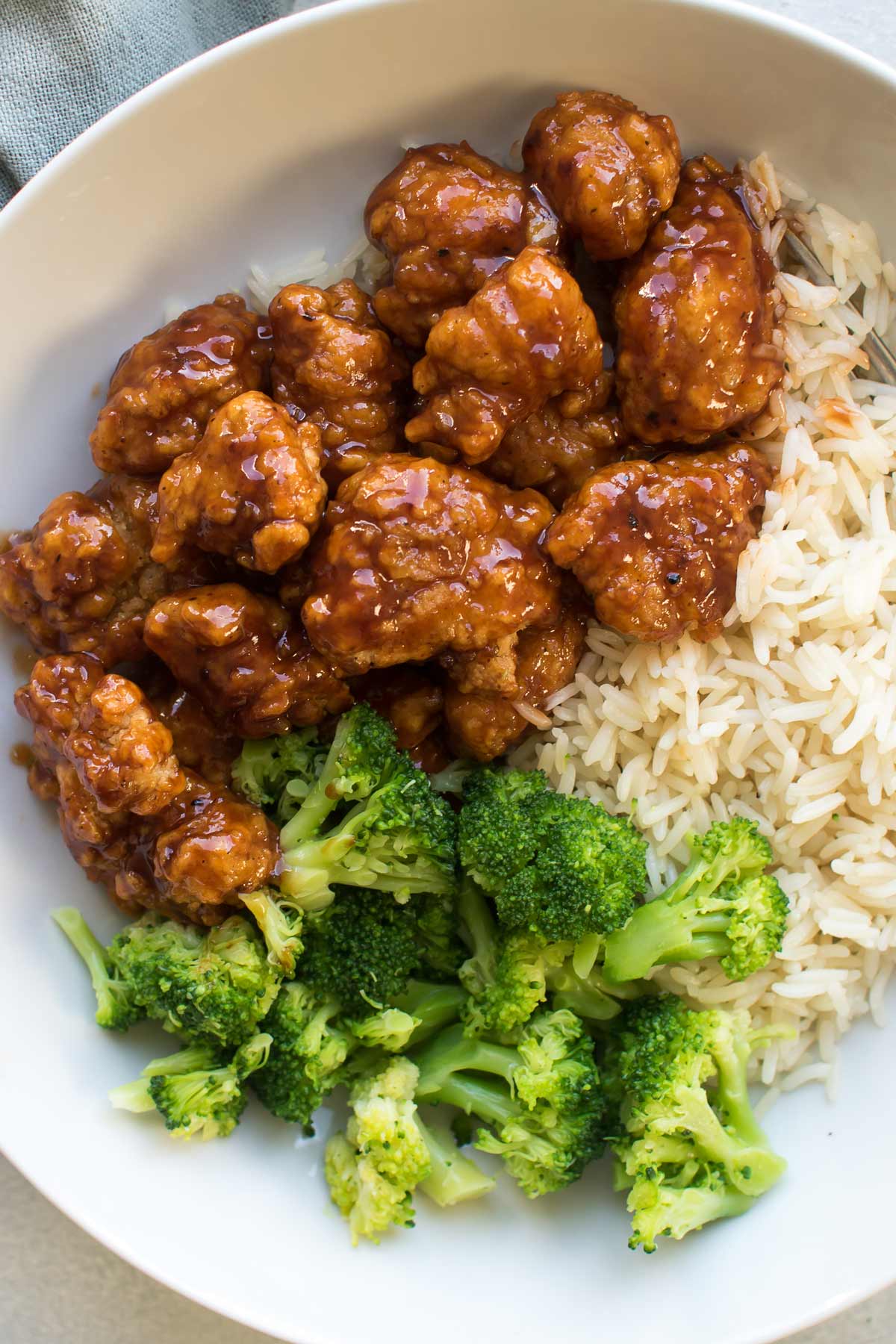 Over the past year, I developed a habit of ordering takeout a certain orange chicken from a certain Chinese fast food place more often than I like to admit. So a few months ago, I staged an intervention with myself and started making this easy copycat recipe instead. And by "easy," I mean ridiculously easy.
And it had to be this easy because that was the whole point of ordering the other orange chicken – it was the perfect comfort food for Friday nights during a year that… well, that needed orange chicken on Friday nights. And now that it's summer and quick and easy dinners are the order of the day, there's no better time to give it a try.
The Highlights
You only need five ingredients to make it.
It takes all of 20 minutes to make.
There's nothing more complicated than measuring the ingredients for the sauce and combining them in a pan.
It tastes so much like the other I might not ever order out again… Okay, I probably will but not as often.
I adapted this recipe from one I found on My Fridge Food. Instead of breading and baking chicken I just use frozen popcorn chicken and I lightly adapted the orange chicken sauce to give it a little more zing with some rice wine vinegar.
If you've got a craving for sticky-tangy-sweet orange sauce chicken, this is for you.
Ingredients
Frozen popcorn chicken
BBQ sauce – I like Stubb's Original
Orange marmalade
Low-sodium soy sauce
Rice vinegar
How to Make It
Bake the popcorn chicken pieces until they are golden brown following the package directions.
While the chicken bakes, make the sauce. Combine the BBQ sauce, marmalade, soy sauce, and rice vinegar in a saucepan. Heat it over medium heat and once it starts to bubble keep it on low until the chicken is done.
Once the chicken is done baking pour the sauce over the top and toss to coat the chicken. I do this on the sheet pan. Serve over white or brown rice with broccoli or other veggie you like.
Tips and Ideas
This recipe makes enough for four if you add some rice and a veggie. You can double or triple it to serve more or cut it in half to serve less.
I've meal prepped this recipe with success. I make the dish along with cooked brown or white rice and veggie and then keep it in containers. It reheats well, but the breading on the chicken does soften after it sits in the fridge.
You can also prep the sauce ahead of time and keep it in the refrigerator. Then just bake your chicken and it's all ready to go.
Want to fancy it up with garnishes? Try some sliced green onions, scallions, or sprinkle on some sesame seeds for a little extra crunch. You can also add a little kick of heat by adding red pepper flakes to the sauce.
So there you have it – the easiest orange chicken recipe ever. Like my beef and broccoli and sesame beef, this easy chicken dish is all about taking care of a take-out craving without having to leave the house. Try it – it works!
Happy easy cooking,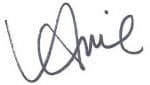 More Super Easy Recipes
📣 Do you love this recipe? I would love to know! Leave a comment below the recipe along with your recipe star rating.
Print
The nutrition is an estimate only. It was calculated using Nutrifox, an online nutrition calculator.