This Beef and Broccoli recipe is ready in about 30 minutes, making it a great weeknight dinner. Tender beef and broccoli florets cook in a delicious stir fry sauce – pile it all on rice for a meal that's better and less expensive than takeout.
It's only been in the last few years that I've been making some favorite Chinese takeout dishes at home, like beef and broccoli, because I spent a good part of my life thinking it was just too hard, would take too long, and just wouldn't be the same as what I might have delivered to my house in a brown bag.
And while my version of my favorite take-out dishes might not be authentic – I don't use a wok and I make do with ingredients I can find at my regular grocery store – I've been surprised at how easy it is to make these dishes at home and how close they are to the originals in appearance and in taste. As is the case with this easy beef and broccoli, I prefer my simple make-at-home version.
This recipe makes two generous servings, but you can easily double it to serve more.
Ingredients
Sirloin steak
Vegetable oil
Soy sauce
Sesame oil
Ginger paste or grated ginger
Brown sugar
Red pepper flakes
Cornstarch
Broccoli
Cooked white rice
Substitutions
Beef: I prefer sirloin but tenderloin, tri-tip, or strip steak are also good. Flank steak is another option, but I recommend marinating it first. To do this, just double the sauce and use half of it to marinated the steak.
Oil: Any high-smoke point oil will work. Don't use olive oil.
Heat: Instead of red pepper flakes, add a squeeze or two of sriracha sauce when you mix up the sauce.
Extras: For garnish, add some sesame seeds and sliced green onions.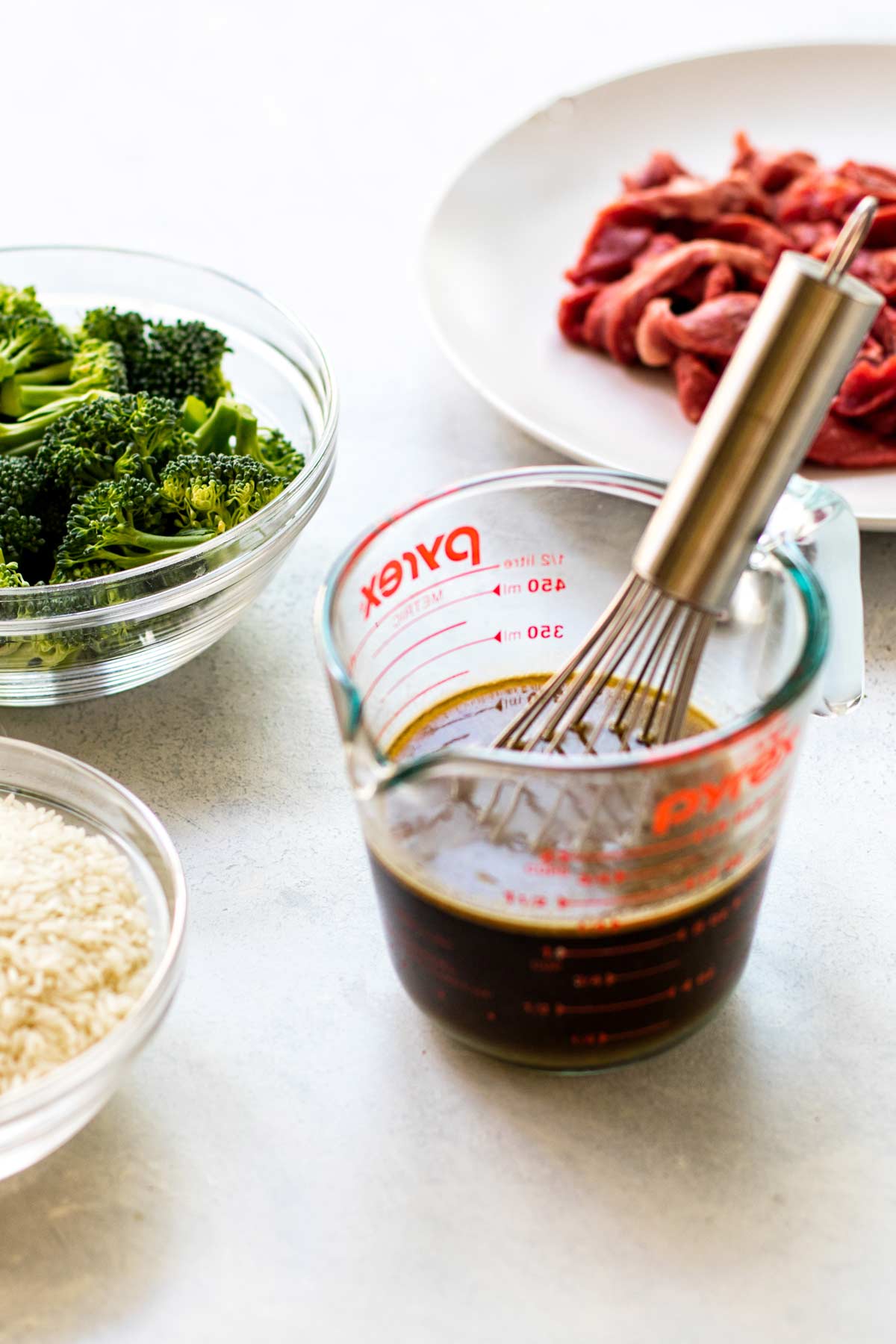 How to Make It
It's basically a broccoli stir-fry with steak, which cooks fast. It's a good idea to have all of your ingredients prepped beforehand so everything is ready to go.
Cook the broccoli and beef: I like to cook the broccoli first in a large skillet with oil, followed by the beef which only needs a couple of minutes until it's ready. Remove all of it from the pan.
Cook the sauce: From there add the sauce mixture and simmer it until it starts to thicken before adding the beef and broccoli back in to cook for a few minutes in the sauce. Toss it all together before serving – so easy.
My beef and broccoli recipe has evolved over the years and here are some questions I often get about the recipe!
Do you need to marinate the beef?
If you use a tender cut of beef, you don't have to marinate it. If you want to use flank steak, you will want to marinate it first so it's tender. You can double the beef and broccoli sauce recipe and use half of as a marinade.
Should you use regular or low-sodium soy sauce?
This is up to you. I use regular soy sauce because I usually serve the beef and broccoli with plain white rice and I find the saltiness is balanced out. If you're sensitive to salt I recommend using low-sodium soy sauce.
Also, this beef and broccoli recipe is extra-saucy. Some readers have reduced the amount of soy sauce to make less sauce with success, so keep that in mind.
How long does beef and broccoli keep?
This recipe is great for meal prep because beef and broccoli keeps well in the refrigerator for three to four days. If you want to make it ahead, I recommend waiting to cook the rice until you're ready to serve it. Rice dries out in the fridge and so a fresh batch tastes better.
Reader Reviews
Here are what some readers are saying about this recipe!
"A+. Very easy. One pan. Delicious."
"I made this for lunch the other day – better than my local Chinese restaurant! I will definitely make this again."
"I'm making this for my second time now. This is an amazing recipe."
"Love, love, love this recipe!"
Make it the next time you get a craving for Chinese food – it won't disappoint!
If you want more recipes for one or two people be sure to check out my cookbook, Gourmet Cooking for One (or Two), or browse more small-batch recipes here on the blog.
Happy cooking!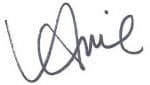 More Dinner Ideas
Love easy dinner recipes? Here are a few of my favorites to check out:
📣 Do you love this recipe? I would love to know! Leave a comment below the recipe along with your recipe star rating.
Print
The nutrition is an estimate only. It was calculated using Nutrifox, an online nutrition calculator.
Post updated from the archives. First published in January 2015.