Learn how to make velouté sauce, one of the five French mother sauces. It's a simple three-ingredient base sauce you can use to make all kinds of different dishes. It's rich and velvety and very easy to make.
Have you seen The Hundred-Foot Journey? It's a wonderful movie about a family that opens an Indian restaurant in a small French village just 100 feet away from a Michelin Star restaurant run by stately and proper women played by Helen Mirren. Of course, the neighbors clash and what follows is a story about food, culture, family, pride, love, and, ultimately, understanding. If you haven't seen it, you must – it's a great foodie film and it will leave you happy, inspired, and craving French food. At least it did for me.
French Mother Sauces
In the movie there's a lot of talk about the five mother sauces of French cuisine:
After watching the movies, I was totally inspired to learn all five myself. I was familiar with hollandaise and bechamel, having made both of them before, but the other three were a mystery. From there, an idea was born and I decided to learn how to make them.
What is Veloute Sauce?
So, first up, we're talking about veloute, a classic French sauce. It sounds so exotic and mysterious. At least that's what I thought before I made it – after doing some research I quickly learned that there's not much to it and all you need is:
Low-sodium chicken stock or broth
Unsalted butter
All-purpose flour
Chicken veloute is the most common, but there is also fish, veal and beef veloute. For a darker sauce, use chicken stock. For a lighter-colored sauce use broth. You can, of course, use homemade stock or a good quality store-bought stock.
I have made versions with stock and broth and I prefer a lighter colored sauce so I mostly use broth, but you can choose what you like best. The most important thing is to use low-sodium broth or stock so you can control the salt.
All by itself, it's not too exciting, but it can be used as a base to build so many different kinds of sauces:
Sauce vin blanc (white wine sauce)
Supreme sauce (veloute with heavy cream)
Sauce Parisienne (veloute, cream, and egg sauce)
Those are just a few ideas or you can get crazy and create your own derivative – veloute is like a blank canvas. A blank canvas with butter.
Here's the great news: because it doesn't have any milk or cream it freezes really well, which means you can make a decent-sized batch, store it in the freezer, and pull it out when you want a fancy sauce for your dinner. Making it ahead will save you about 30 minutes, so I think it's worth it to make a bigger batch – you never know when a sauce craving might hit.
How to Make It
The other good news? It's not hard to make – sure, it needs attention, but it's not stressful and, once you get going on it, you realize you've probably made something like it before – have you ever made gravy? It's a lot like that.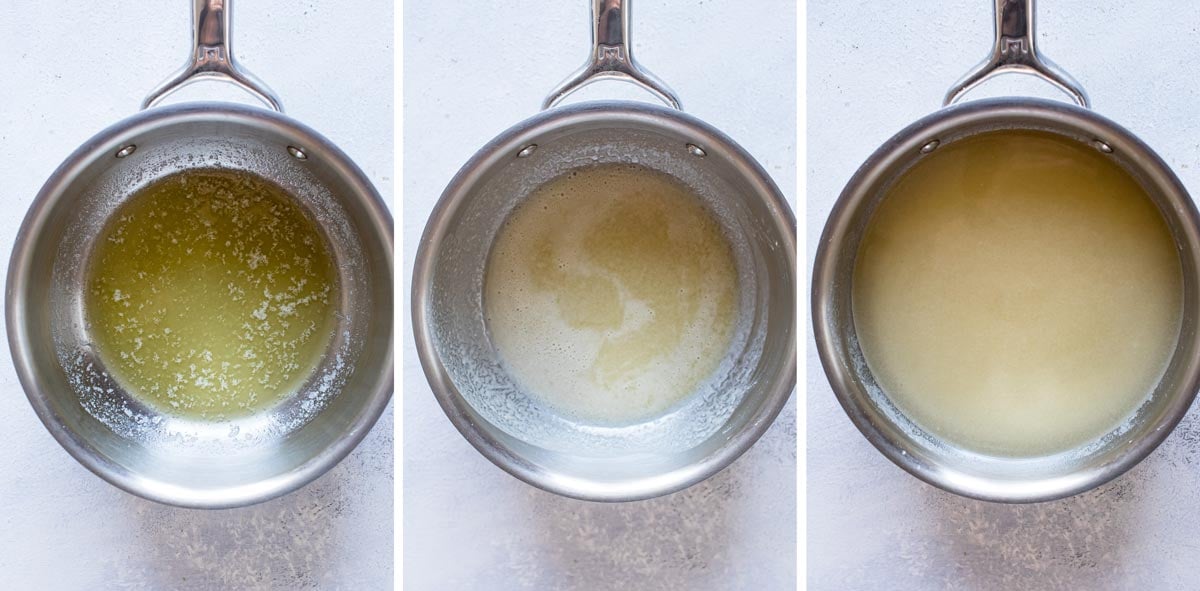 Traditionally, veloute requires two saucepans – one to heat the chicken stock and the other to make the roux. In the many times I've made it, I've stopped doing that because I've never had problems using unheated broth and the sauce comes out fine. So, if you want to warm it first, great, or don't it will be fine. So, for this recipe, you only need one saucepan.
Melt four tablespoons of butter over medium heat, add four tablespoons flour and stir until it forms a loose paste (also known as the roux), which will thicken the chicken stock and produce a nice velvety sauce. (Side note: did you know veloute means velvet? Me neither until I looked it up!)
Adjust the heat, if needed, to prevent the roux from browning. You want to keep it as light as possible.
Next, slowly pour in the chicken stock, whisking continuously, to ensure the flour doesn't lump up. Bring the mixture to a simmer and reduce it for 20-30 minutes (you will need to stand by and keep whisking), or until it's thick enough to coat the back of a spoon.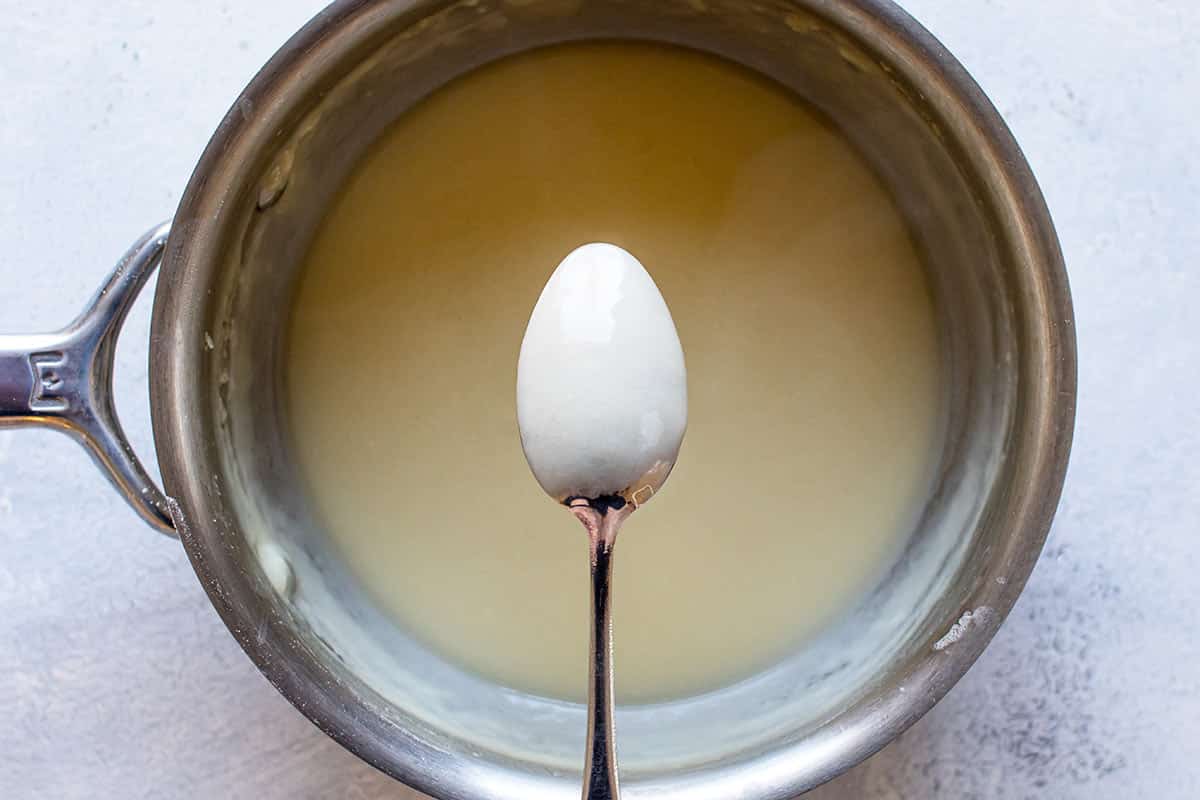 That's it! Oh, wait – you should also strain it using a cheesecloth or a fine-mesh sieve. Straining the sauce gets rid of any little lumps and gives you a super smooth sauce.
How to Store It
If you don't plan to use the veloute right away, you can keep it in an airtight container in the refrigerator for up to three days. I like to cover it with plastic wrap so the wrap is right on top of the sauce. This prevents a skin from forming. Reheat the sauce on the stove and whisk it. If needed, you can thin it with a little more broth.
You can also freeze the sauce for 3 months in a freezer-safe container. To thaw, just leave it in the refrigerator the night before you plan to use it.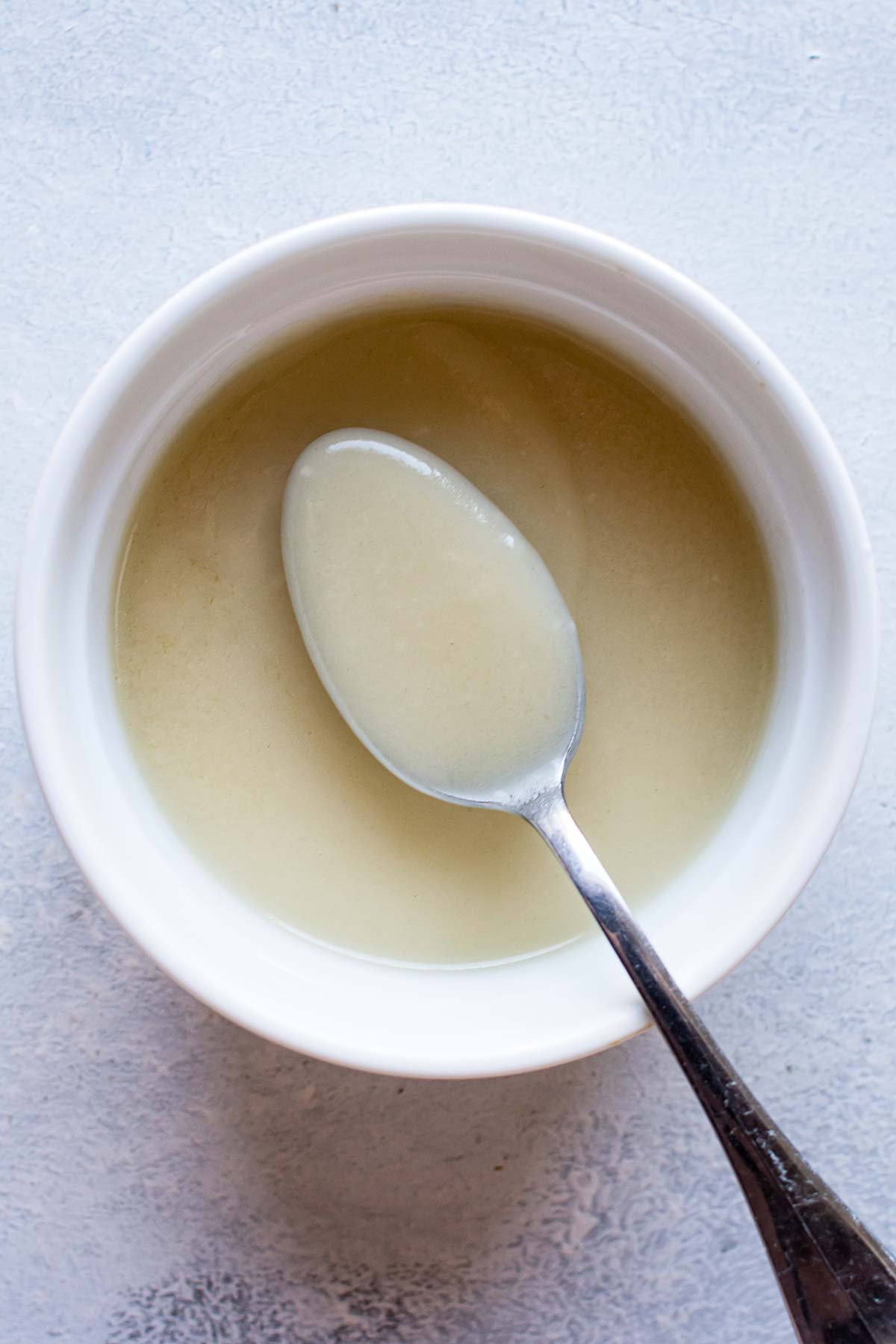 I love to use this sauce as a base for Chicken Mushroom Supreme. I've also used a variation of it to make my Easy Chicken and Noodles, too.
Happy sauce-making!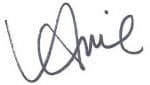 More Sauce Recipes
Here are some other (not French) sauces I love to make, too.
📣 Do you love this recipe? I would love to know! Leave a comment below the recipe along with your recipe star rating.
Print
Veloute Sauce
Veloute is one of the five mother sauces in French cuisine. It serves as a base for many other sauces, so make a batch and freeze it to have on hand! This recipe makes approximately 1 1/4 cup of sauce. It can easily be doubled.
Author: April Anderson
Prep Time:

5 minutes

Cook Time:

25 minutes

Total Time:

30 minutes

Yield:

4

servings

1

x
Category:

Sauces

Method:

Simmer

Cuisine:

French
4 tablespoons

unsalted butter

4 tablespoons

all-purpose flour

3 cups

low-sodium chicken broth (see note)
Instructions
In a saucepan, melt the butter over medium heat. While stirring, slowly add the flour to the butter. Keep stirring to ensure the butter fully incorporates and doesn't form lumps. Keep adding the flour until the mixture creates a loose paste.
Slowly pour the chicken stock into the saucepan with the roux, whisking continuously. Once added, the chicken stock should not have any lumps of roux in it. Bring the mixture to a simmer and let it reduce, frequently stirring, for 20-30 minutes. You can tell it's done once the sauce coats the back of a spoon and is glossy and velvety in appearance.
Pour the sauce through a fine-mesh sieve (or cheesecloth) into a bowl. The sauce will keep well in the refrigerator for up to three days, or you can freeze it for up to three months.
Notes
I use a high-quality store-bought chicken broth for this recipe. I prefer a lighter colored sauce, but you can use chicken stock which will give you a darker sauce. You can also use this recipe to make beef, fish, or veal voloute using different kinds of stocks or broths.
Nutrition
Calories:

143

Sugar:

0.4g

Sodium:

417.5mg

Fat:

11.6g

Saturated Fat:

7.2g

Unsaturated Fat:

3.8g

Trans Fat:

0g

Carbohydrates:

6.7g

Fiber:

0.2g

Protein:

3.4g

Cholesterol:

30.5mg
Keywords: veloute, homemade veloute sauce
The nutrition is an estimate only. It was calculated using Nutrifox, an online nutrition calculator.
This post, recipe, and photos have been updated from the archives. First published in March 2015.