Chicken and peppers is an easy 30-minute dinner that uses simple pantry ingredients. You can pile it on soft rolls for sandwiches, serve it over rice, or toss it with pasta for an easy dinner.
This is one of those recipes that can become many things. Starting with boneless, skinless chicken breast that cooks up on the stove with some peppers and simple pantry ingredients provides a base from which you can go in many dinner directions.
Here I've tucked the chicken and peppers in soft rolls, topped them with provolone cheese and popped them under the broiler for a few minutes. But there are many possibilities that can keep this simple dinner in your dinner rotation without it seeming like you're eating the same thing over and over again.
Chicken and Peppers
Serve them in tortillas with some fresh spinach or lettuce for a taco situation.
Add some of your favorite store-bought marinara sauce and some pasta for an easy dinner.
Pile it all on rice or cauliflower rice for a chicken and peppers rice bowl.
Switch up the cheese and peppers to keep things interesting.
Or just serve the chicken and peppers as-is for a fast and healthy dinner.
You get the picture, right? This chicken and peppers recipe is pretty versatile and so, so easy.
💌 Sign up for the Girl Gone Gourmet Newsletter and get recipes delivered straight to your inbox!
Ingredients
Boneless skinless chicken breasts sliced into strips and seasoned with salt and pepper
Olive oil
Sliced yellow and red bell pepper – or any colors you like.
Garlic powder
Italian seasoning or dried oregano
Apple cider vinegar
Butter
Salt
Black pepper
Top-sliced hot dog buns
Provolone cheese
How to Make It
Heat the olive oil in a large skillet over medium heat. Add the chicken and cook them until they are almost cooked, about five minutes or so.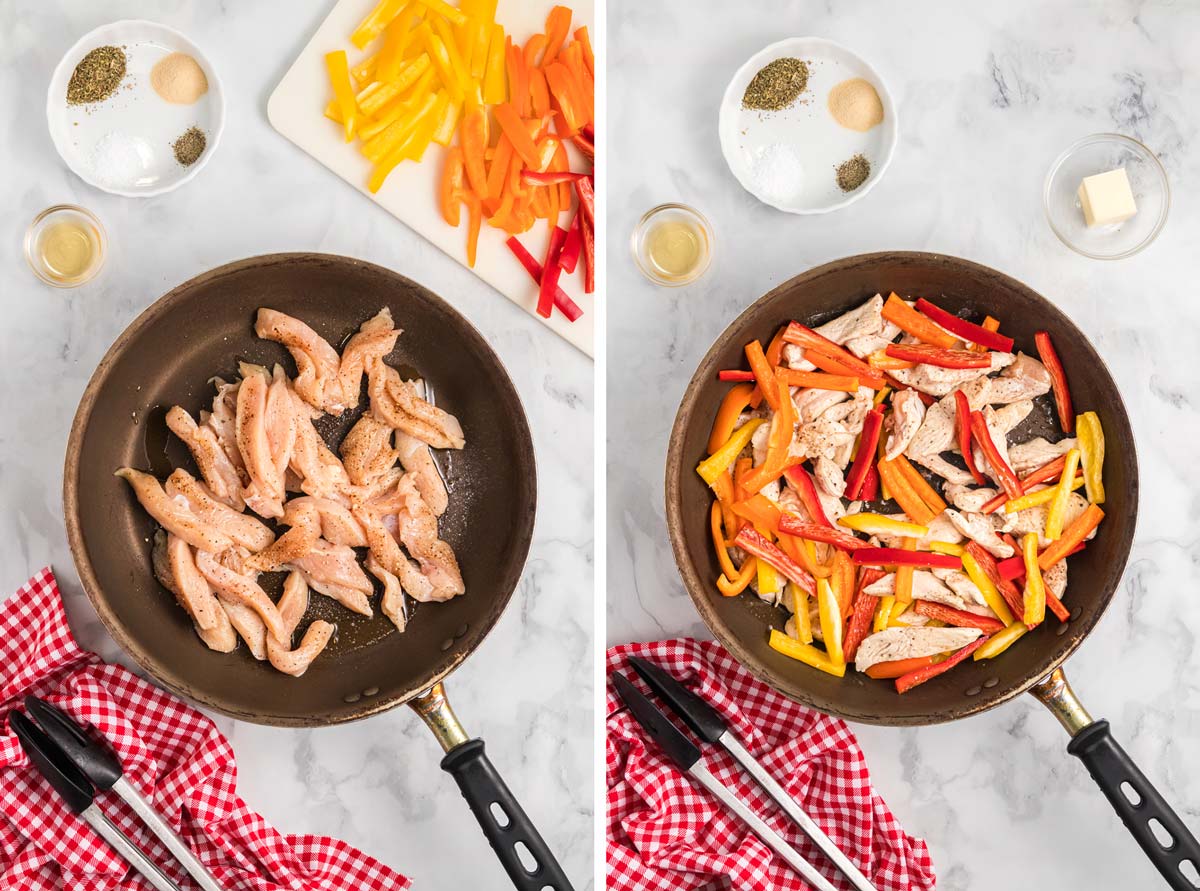 Add the bell pepper strips and toss it all together and let it cook for another few minutes until the bell peppers start to soften. Add the garlic powder, Italian seasoning, salt and pepper, and apple cider vinegar.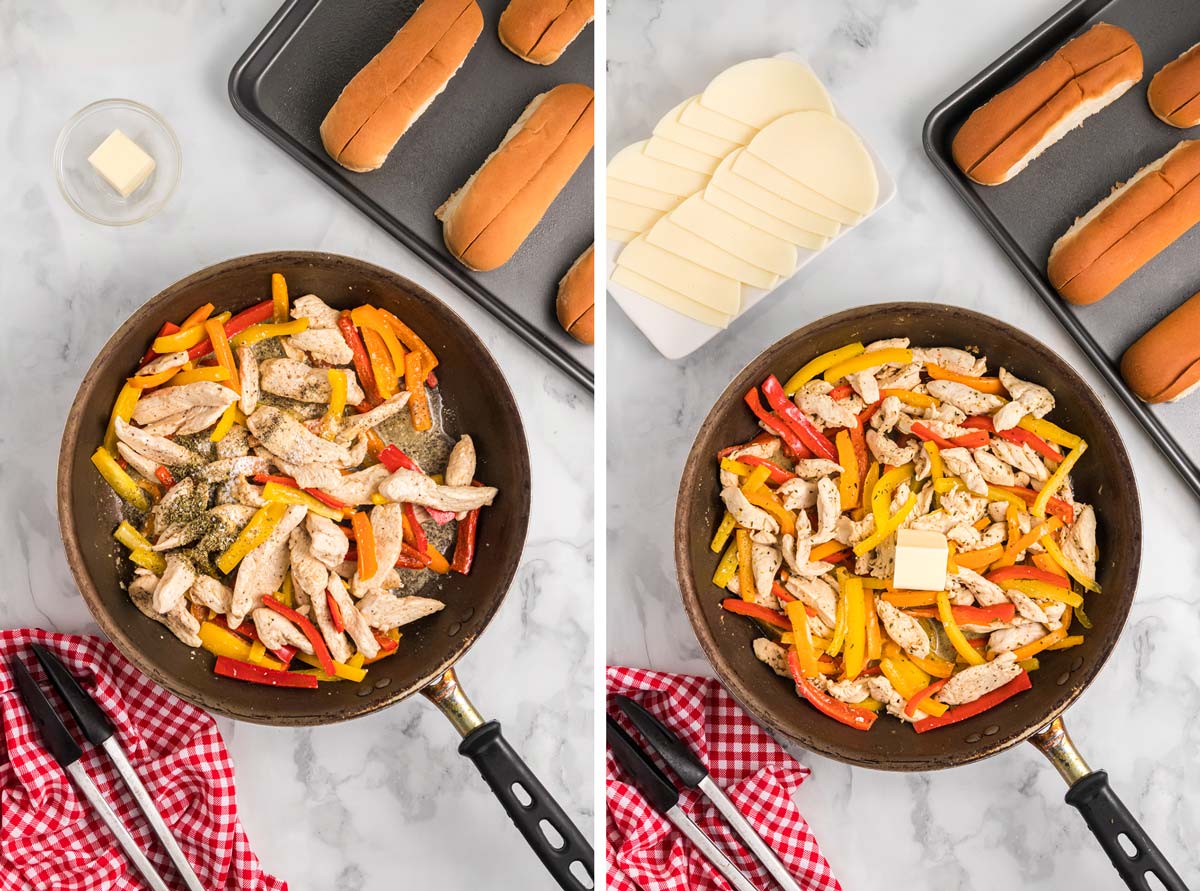 Stir everything together and let it cook for another five minutes. Add the butter, stir again until it's melted, and turn off the heat.
Turn the oven to broil. Place the hot dog buns on a baking sheet. Line each bun with a slice of cheese. Pile some of the chicken and peppers into each bun and top each with another slice of cheese. 
Place the baking sheet under the broiler until the cheese starts to bubble on top. Remove the pan from the oven and serve.
Recipe Tips
You can make spicy chicken and peppers and add a few pinches of red pepper flakes when you add the other seasonings.
Feel free to slice a red or yellow onion to go with the peppers.
You can also use the same amount of boneless skinless chicken thighs instead of chicken breasts.
Add some chopped fresh herbs like parsley or basil before serving for a pop of freshness.
Chicken and peppers will keep well in the refrigerator for three to four days – it's great for meal prep!
Give this easy chicken and peppers a try – it's a simple recipe you can enjoy many ways!
Happy cooking,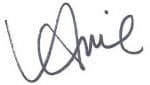 More Easy Chicken Recipes
📣 Do you love this recipe? I would love to know! Leave a comment below the recipe along with your recipe star rating.
Print
The nutrition is an estimate only. It was calculated using Nutrifox, an online nutrition calculator.
Recipe, photos, and post updated from the archives. First published in March 2016.