Soft and moist banana muffins loaded with lots of chocolate chips! These homemade muffins are an easy baking recipe for the weekend. Grab a few simple pantry ingredients and a few bananas, and you'll have a warm batch of chocolate banana muffins in no time.
If it's fall time, it's baking time, and there's no better recipe to try than these easy banana chocolate chip muffins. They are the best excuse to have chocolate for breakfast, and they're so easy you'll be indulging in said chocolate in no time at all.
Easy 30 Minute Muffin Recipe
These are banana chocolate chip muffins with oil and there are two reasons I love this:
One, the oil adds a lot of moisture and helps create a nice tender crumb. The muffins are also a little lighter in texture than ones made with butter, which can weigh them down a bit.
Two, oil saves time – just measure and pour. There's no added time waiting for butter to soften or melting it in the microwave.
They're also ready in 30 minutes, so it's not too far of a stretch to imagine making them on a Saturday morning instead of the day before. Fresh-baked chocolate banana muffins warm from the oven? Yes, that sounds very good to me.
💌 Sign up for the Girl Gone Gourmet Newsletter and get recipes delivered straight to your inbox!
Ingredients
All-purpose flour
Baking powder
Baking soda
Kosher salt
Packed brown sugar – You can use dark or light brown sugar. The muffins will have a deeper molasses flavor if you use dark brown sugar.
Large eggs
Canola oil or vegetable oil – If you're a butter enthusiast, you can substitute the same amount of melted butter in place of the oil. The muffins may be a tad denser, but they will still be delicious because, well, butter.
Vanilla extract
Mashed bananas – You can use ripe bananas with quite a few spots on the peels. Or, you can use overripe bananas with peels entirely browned. The more ripe the bananas are, the sweeter they are. If you use frozen bananas, thaw them first before mashing them.
Chocolate chips – Any chocolate chips will work, like semi-sweet, milk chocolate, or dark chocolate chips. White chocolate chips would be a fun twist, or skip the chocolate and try peanut butter chips.
Optional mix-in – You can skip the chocolate chips altogether (but also, why?) and use the same amount of chopped nuts like pecans or walnuts. Or, you mix in half of the chocolate chips and the rest nuts.
How to Make Them
Whisk the flour, baking powder, baking soda, and salt in a medium bowl.
In a large bowl, whisk the sugar, eggs, oil, vanilla, and mashed bananas.
Add the flour mixture to the wet ingredients and whisk until combined. The batter will have some lumps from the bananas. Mix in the chocolate chips.
Divide the batter among the muffin pan molds and bake the muffins for five minutes at 425°F. Lower the oven temperature to 350°F and bake them until a toothpick comes out clean, about 10 minutes or so.
Place the muffin pan on a wire rack to cool before serving the muffins.
Do you have to bake them at two different temperatures? Starting the muffins at a higher oven temperature creates that nice dome on top of each one.
Recipe Tips for the Best Banana Chocolate Chip Muffins
You will need 1 1/2 cups of mashed bananas or approximately three medium-sized bananas. When you mash them, it's okay to have some small lumps – the bananas don't need to be broken down into a puree.
When you mix the dry ingredients with the wet ones, don't over-mix. It will only take about 10 to 15 seconds of stirring to combine the batter thoroughly.
A large cookie scoop makes it easy to transfer the muffin batter from the bowl to the pan.
Mix all the chocolate chips into the batter or reserve some to sprinkle over the top of the batter before you bake the muffins.
I like to use paper liners, but you can bake these muffins without them. Just coat the muffin pan with cooking spray. If you don't use liners, your muffins may be a little darker around the bottom edges.
Storage Tips
Once the muffins are cool, store them in an airtight container. They will keep for two to three days at room temperature. You can reheat them in the microwave for about 30 seconds or so.
If you want to freeze them, let them cool and place them in a freezer bag or container. They will keep well in the freezer for up to three months.
Whether you make them for a snack or a breakfast treat, these chocolate chip banana muffins are just too easy to pass up. Give them a try, won't you? I think you'll love them as much as I do.
Happy Baking,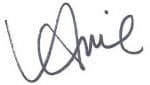 More Muffin Recipes
📣 Do you love this recipe? I would love to know! Leave a comment below the recipe along with your recipe star rating.
Print
The nutrition is an estimate only. It was calculated using Nutrifox, an online nutrition calculator.