Coconut chocolate chip cookies are a twist on classic chocolate chips cookies! Every bite has chocolate, toasted coconut, and almonds for a nutty coconut cookie inspired by a Mounds candy bar.
'Tis the season for cookies, and this coconut chocolate chip cookie recipe is one to have on the list. They're heavy on the toasted coconut flavor and the perfect amount of sweet with melted chocolate chips and crunchy nuts in every bite. 
Recipe Notes
This recipe starts with toasted coconut, which makes a big difference in the flavor. It only takes a few minutes to toast shredded coconut in the oven.
The cookies have a nice chewy texture and keep well for a few days at room temperature. Or, you can make a batch and freeze them.
The taste reminds me of a Mounds candy bar – it's a great twist on a regular chocolate chip cookie!
Ingredients
All-purpose flour
Baking soda
Salt
Softened unsalted butter
Granulated sugar
Light brown sugar
Room temperature large egg
Vanilla extract
Unsweetened shredded coconut
Semi-sweet chocolate chips
Sliced almonds
Instructions
Preheat oven to 350°F and line a baking sheet with parchment paper.
Spread the coconut in an even layer on the pan. Bake it until it's lightly browned and toast. Be sure to watch it closely, so it doesn't burn. Place the coconut on a plate or in a bowl to cool. You can use the same pan for baking the cookies.
In a medium bowl, whisk the flour, baking soda, and salt. In a large mixing bowl, beat the butter and both kinds of sugar with an electric mixer (or stand mixer with a paddle attachment) until the mixture is creamy. Stir in the egg and vanilla extract.
Add half of the flour mixture and mix on medium speed until incorporated, and then add in the rest until just combined. Fold in the coconut, chocolate chips, and almonds.
Place 12 scoops of cookie dough spaced two inches apart on the prepared pan using a medium cookie scoop. Top with optional additional toasted coconut, pressing it gently into dough.
Bake them for 10 to 12 minutes or until the edges just start to brown. Leave them on the baking sheet for three to five minutes before moving to a wire rack. Once cooled completely, store the cookies in an airtight container.
Recipe Tips
The cookies are best enjoyed within two to three days. Keep them stored in an airtight container at room temperature.
You can also freeze the baked cookies for up to one month. To freeze, store them in a single layer in a freezer bag or freezer-safe container. If you want to stack them, use parchment paper between the layers to keep the cookies from sticking.
It goes without saying these coconut chocolate chip cookies are great any time of year. But, if you're looking for something new to try for the holiday season, they'd be a great addition to your cookie platters. I hope you love them!
Happy baking,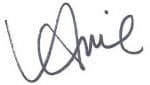 More Cookie Recipes
Print
The nutrition is an estimate only. It was calculated using Nutrifox, an online nutrition calculator.