These iced pumpkin cookies are soft, lightly spiced, and topped with cream cheese frosting. Plus, this no-chill pumpkin cookie recipe is ready in less than an hour.
I know a few people who curse the day someone mixed up a jar of ground cinnamon, nutmeg, cloves, and ginger, called it "pumpkin spice," and ignited a fall-craze that takes over this time of year. Lattes, cheesecakes, cookies, pancakes, muffins, bread, even pasta sauces – is there anything this spice mix doesn't touch?
I'm neutral in the debate but recognize that some find the full-on spice assault this time of year offensive, so if the thought of pumpkin desserts triggers the rage to bubble up, please be aware you should proceed with caution.
Soft Pumpkin Cookies
If you're still with me and ready to put that can of pumpkin puree to work in something other than pumpkin pie, this pumpkin cookies recipe might just be for you.
They're soft cake-like morsels topped with a dollop of sweet cream cheese icing.
There's just enough of the warm spices to complement the pumpkin flavor.
You only need one mixing bowl. Yay.
It's an easy fall cookie recipe – make the dough, bake the cookies, and top them with icing. There's no waiting around for the dough to chill. Instead, it goes straight from the bowl to the baking sheet.
If the scent of fall spices makes your heart flutter, then you'll want to crank up the oven. The aroma, while they bake, is better than any Yankee candle.
Cookie Ingredients
Softened unsalted butter
Granulated sugar
Light brown sugar
Egg
Pumpkin puree
Pure vanilla extract
All-purpose flour
Pumpkin pie spice
Baking soda
How to Make the Cookies
Line a large baking sheet or cookie sheet with parchment paper and preheat the oven to 350°F.
Beat the butter, granulated sugar, and brown sugar in a large bowl until combined.
With the mixer on low speed, mix in the egg, pumpkin puree, and vanilla extract. Slowly add the dry ingredients. Mix just until the dough comes together.
Form the cookie dough into 1" balls (a small cookie scoop makes this easy) and place them 2″ apart on the prepared baking sheet. Lightly press each one to flatten it a bit.
Bake the cookies in the preheated oven until the edges are golden brown and the center is set, about 10 to 12 minutes. Take them off the pan and cool them to room temperature on a wire rack before icing them.
How to Make the Icing
Softened cream cheese
Powdered sugar (confectioners' sugar)
Vanilla
Beat softened cream cheese on medium speed until smooth for about 30 seconds. With the mixer on low, slowly add the powdered sugar 1/4 cup at a time. Add the vanilla and mix to combine. Scrape down the sides of the bowl as needed.
Place a piece of parchment paper under the cooling rack to catch drips, and top the cooled cookies with one tablespoon of icing and spread it into an even layer. Sprinkle some pumpkin pie spices over the top.
Baking Tips
If you don't want to buy pumpkin pie spice, you can use a combination of ground cinnamon, ground cloves, ground nutmeg, and allspice. Mix them up and use a teaspoon of the combo for the dough.
For the best soft cookies, don't overmix the dough. There are two ways to avoid this. One, use a room temperature egg. It's easier to mix into the dough than a cold one. Two, add the flour slowly and, once it's absorbed and the dough forms, stop mixing.
You can skip the icing and enjoy the delicious pumpkin cookies plain, but the cream cheese frosting really takes them over the top. It's worth the extra step.
Although it's tempting to slap that icing on top of the warm cookies, please wait until they've cooled. The icing will melt if the cookies are warm and won't set.
You can freeze the baked cookies without the icing and thaw them to enjoy later. Iced pumpkin cookies will keep at room temperature for up to two days in – you guessed it! – an airtight container.
So, happy pumpkin spice season to all who celebrate. Make a batch of these iced pumpkin cookies for you or to share. Just make sure you don't trigger some unsuspecting pumpkin spice hater – they're a volatile bunch.
Happy baking,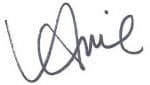 More Cookie Recipes
Print
The nutrition information is an estimate. It was calculated using Nutrifox, an online nutrition calculator.