Dark chocolate peanut clusters, also known as crockpot Christmas crack (!), is an easy-to-make slow cooker candy that's great for the holidays. You only need four ingredients to make it, so make a big batch for an easy gift for family and friends… or keep it all to yourself! I won't tell.
Seeing as it's the holidays, I figure there's no better excuse to make things with "crack" in the name. In this case, we're making crockpot Christmas "crack" or what I like to call dark chocolate peanut clusters.
There are many variations of this holiday treat (I played around with a recipe I found on Just a Pinch), and mine has a salty-sweet combo of roasted peanuts, dark chocolate, and peanut butter. There's some vanilla in there, too, so it's sort of like a peanut butter cup fell into a vat with some whole peanuts and white vanilla candy.
I'm not usually into things with the word "crack" in the name, but this four-ingredient chocolate candy is so good and so simple to make I've made batches of the stuff over the last few weeks. I've given out little baggies of the stuff and have gotten requests for more, more, more! So, the name isn't hyperbole: crockpot Christmas "crack" really lives up to expectations.
Make it for gifts or make it for yourself – if you love chocolate, peanut butter, vanilla, and nuts all wrapped up in a piece of candy, well, this is a recipe for you.
Ingredients
I'm not one for fussy candy recipes, but this one I can handle. It's so straightforward it's hardly a recipe. All you need to start are four ingredients and a slow cooker, that's it.
12 ounces dark chocolate: I used dark chocolate bars, but you can use chocolate chips if you prefer. Other recipes call for milk chocolate chips or semi-sweet chocolate chips, so you can play around with it if you want to switch it up.
16 ounces roasted salted peanuts: I love the salty-sweet combo, but if you're not into it, you can use plain roasted peanuts, too.
16 ounces vanilla candy melts – I like the Ghirardelli brand.
10 ounces peanut butter chips
Recipe Instructions
Pull out your slow cooker and layer all of the ingredients in it starting with the peanuts followed by the chocolate, peanut butter chips, and vanilla candy coating.
Set the slow cooker to low and melt chocolate and candy for 30 minutes. Give the mixture stir and let it cook for another 30 minutes or until all of the candy and chocolate is melted. Give it all a really good stir so it's well combined.
All slow cookers are different so you may need more or less time, so keep an eye on it. You definitely don't want it to burn!
The most time-consuming part is scooping all of that melted goodness into mini cupcake liners. I admit it's easier to just scoop it directly onto parchment paper or wax paper-lined baking sheets in little mounds, but I like the little liners, so I opted to do it that way. If you have a small cookie scoop, it makes the job easier. I scooped a generous tablespoon for each candy.
It depends on how big you make your candies, but I can get about 70 candies using mini cupcake liners and filling them almost all the way. The candy is pretty rich, so a little goes a long way.
Once you've filled the cups just, pop them in the fridge (I line mine up on a baking sheet) until the chocolate is set.
Fun Facts
Want a big giant batch? You can double the recipe!
For a twist, sprinkle a little bit of sea salt over the candy before they set for salted chocolate clusters.
These dark chocolate peanut clusters keep well at room temperature as long as it's not too warm.
You can also keep them in the refrigerator if you like them chilled.
Because they keep so well they are perfect for gifting and for candy or cookie platters.
The last thing we need this time of year is high-maintenance homemade goodies. These are so not high-maintenance but they are a little dangerous, so don't say I didn't warn you.
Happy candy-making!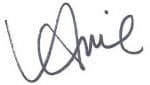 More Treats for the Holidays
Want more ideas? Here are a few more treats I love to make this time of year…
Print
The nutrition is an estimate only. It was calculated using Nutrifox, an online nutrition calculator.
Post updated from the archives. First published in December 2019.