This white mocha latte is a homemade café coffee drink all dressed up for the holiday season. You don't need a fancy coffee machine to make it, and it's the perfect warm drink to sip on when you need a Christmas pick-me-up.
I've been mainlining white mochas from Starbucks since the middle of November so I figured it was time to introduce a homemade version. It serves several purposes:
You don't have to drive anywhere to get it. Stay in your comfy clothes!
You don't have to pay big bucks. More Christmas presents for everyone!
You don't need a fandangled fancy espresso machine. No barista required!
It's not an exact Starbucks copycat but it comes pretty darn close. It's warm, it's white chocolatey with a hint of mint, and it's the best coffee drink when you need to recharge your holiday spirit.
Ingredients
Chopped fresh mint leaves
Water
Sugar
White chocolate chips
Milk – for a rich drink, use whole milk. 2% milk and almond milk are also good.
Strong-brewed hot coffee or brewed espresso
Whipped cream and crushed peppermints or candy canes
How to Make It
Combine the mint leaves, sugar, and water in a saucepan. Bring the liquid to a boil. Once it's boiling, take the pan off the heat and let the leaves steep for 20 minutes. Strain the syrup into a bowl and discard the mint.
Warm the milk in a saucepan over medium heat. Add the white chocolate and stir until it's melted into the milk.
Add two tablespoons of the mint syrup in a mug. Add the coffee and the white chocolate milk. Stir and then garnish the latte with whipped cream and the crushed peppermint candies.
Tips and Variations
Coffee: Be sure to make strong coffee – there's a lot of milk so you need a serious cup of coffee to balance it out.
Syrup: You will have leftover syrup which will keep in the refrigerator for a week. More white chocolate mochas for everyone!
Make It Yours: The recipe amounts are suggestions – feel free to make changes to make your perfect white chocolate mocha latte!
Shortcut: Okay, so if you don't want to make the syrup there's a shortcut. Buy some Torani peppermint syrup!
Variations: Swap the white chocolate chips for chocolate chips or use some chocolate syrup. You might be able to find white chocolate sauce at the grocery store if you want to skip melting the chips.
Iced Coffee: Prefer your coffee cold? Instead of brewing coffee, use cold brew coffee. Allow the white chocolate milk to cool, and then pour everything over ice for an iced white chocolate mocha.
Peppermint, white chocolate, and coffee – it's the perfect way to treat yourself without waiting in line at the drive thru! If you're needing a little Christmas cheer, I hope you give this white mocha recipe a try.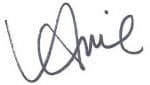 More Holiday Drink Recipes
Print
The nutrition is an estimate only. It was calculated using Nutrifox, an online nutrition calculator.