A simple chicken fajita marinade turns plain-old chicken into juicy and tender chicken burgers that are full of flavor. Top them with peppers and onions for a fun twist on chicken fajitas!
This post is sponsored by my friends at Chugwater Chili, otherwise known as the makers of the award-winning chili seasoning blend I used to make the chicken fajita marinade.
[cmtoc_table_of_contents]
Fajitas are summer thing for me because what's better than a quick-to-make dinner along with chips, salsa, guacamole, and cold beers when it's hot outside? But instead serving up the chicken fajitas on a sizzling hot platter we're going burger-style because burgers are a summer thing, too, and I always love a good mash-up.
And as much as I love the sweet peppers piled on the burger with a bit of melty cheese it's the tender, juicy chicken breasts that are really the star of the show. So this post is more about the chicken fajita marinade – a simple marinade that turns a boring old piece of chicken into something a little more special.
Chicken Fajita Marinade
Boneless, skinless chicken breasts are an ingredient that usually needs a little help to reach their full potential. Some people think they're boring, but I see them more like a blank canvas. With the right preparation, a chicken breast can go from plain-jane to something memorable and, in the case of these fajita burgers it all starts with a chicken marinade.
Ingredients
1/4 cup olive oil
Lime zest
1/4 cup lime juice
1 tablespoon honey
1 tablespoon chili seasoning
1/2 teaspoons kosher salt
Fresh cilantro
I used Chugwater Chili Gourmet Chili Blend in this marinade because I've been pretty much obsessed with it since I started using on repeat for the last few months. It's got a smoky flavor with just the right amount of heat and I use it in everything that needs a little kick of chili flavor.
I used to just mix up my own chili seasoning willy-nilly with whatever I had in my cabinet, but now this award-winning chili seasoning is my go-to. Plus, it's made in my home state of Wyoming ❤ Learn more about this family-owned business and shop all of their products.
More Notes about the Chicken Fajita Marinade
I tested a few versions of this recipe and found that I liked a whole tablespoon of the chili seasoning in the marinade. It seems like a lot, but when the chicken is cooked the flavor is not overwhelming, but instead has a perfect balance of heat from the spices, brightness from the lime, and sweetness from the honey.
I like to put all of the marinade ingredients in a large resealable bag and sort of smoosh them around to combine.
I used chicken breasts that were on the thinner side, so if yours are thick you may want to pound them out to an even thickness. This will ensure they cook evenly. Also, if you have big ones you might want to cut them in half so they fit your hamburger buns.
You don't have to marinate the chicken breasts very long. The marinade has a lot of lime juice which will break down the fibers in the chicken. This gives you a very tender chicken breast once it's cooked. So, marinate the chicken for at least 30 minutes, but no longer than an hour.
The honey in the marinade adds just a touch of sweetness and also caramelizes a bit as the chicken cooks giving the chicken breasts a golden crust.
How to Make the Chicken Burgers
Once the chicken is marinated it's time to make the burgers. I like to cook the bell peppers and onions first in a hot pan with some olive oil. For an extra kick, I cooked them with a sprinkling of the chili seasoning blend and a squeeze of fresh lime juice.
Before I cook the chicken breasts I pat them dry. All the smoky citrus flavor from the marinade will have absorbed into the meat and you don't want a lot of excess liquid in the pan with the chicken otherwise it won't brown well. So pat them dry and then place them in the same pan that you used to cook the peppers.
The chicken breasts cook up with a beautiful color but, more importantly, they cook up tender and juicy. I'd be happy with a plate of that chicken with a salad on the side, but we're doing fajita chicken burgers today so let's just take a couple more steps.
Assemble the Fajita Chicken Burgers
Once the chicken is cooked top each piece with some peppers, onions, and Monterrey jack cheese. Cover the pan for a minute until the cheese is melted.
Place the fajita chicken burgers on hamburger buns, top them with some guacamole and sour cream and serve.
For a next-level experience serve your fajita chicken burgers with chips, salsa, and guacamole on the side. Don't forget the icy cold beers! 🍺
Happy summer cooking!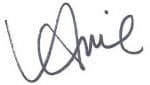 More Chicken Recipes
Looking for more chicken breast recipes? Here are a few of my favorites plus a round-up of 29 chicken recipes from around the web…
Print
Fajita Chicken Burgers
A simple citrus-chili chicken marinade turns plain-old chicken breasts into juicy and tender chicken burgers that are full of flavor. Top them with peppers and onions for a fun twist on chicken fajitas!
This recipe is sponsored by my friends at Chugwater Chili 
Author: April @ Girl Gone Gourmet
Prep Time:

10 minutes

Cook Time:

20 minutes

Total Time:

30 minutes

Yield:

4

burgers

1

x
Category:

Dinner

Method:

Stove Top

Cuisine:

American
For the Chicken Marinade
1/4 cup

olive oil
Zest of

1

lime

1/4 cup

lime juice

1 tablespoon

honey

1 tablespoon

Chugwater Chili Gourmet Chili Blend

1/2 teaspoon

kosher salt

2 teaspoons

chopped fresh cilantro

1

pound boneless skinless chicken breasts (see note)
For the Burgers
1 tablespoon

olive oil

2

bell peppers, sliced

1/2

a red onion, sliced

1 teaspoon

chili seasoning
Juice of

1/2

a lime

4

slices Monterrey jack cheese

4

burger buns
Optional Toppings and Garnishes
Store-bought guacamole
Sour cream
Chopped cilantro
Instructions
Combine all of the ingredients for the marinade in a large resealable bag. Place the chicken breasts in the marinade and seal the bag. Sort of smoosh the chicken around in the marinade so all of the pieces are coated. Marinate the chicken for at least 30 minutes but no longer than an hour in the refrigerator.
Heat one tablespoon of olive oil in a large skillet over medium heat. Add the sliced onions and peppers and stir to coat them in the oil. Add the chili seasoning and lime juice and cook the peppers and onions until they start to soften, about five to eight minutes. Transfer the cooked peppers and onions to a plate.
Remove the chicken from the marinade and pat it dry with paper towels. In the same skillet, cook the chicken breasts on one side for about four to five minutes or until it turns golden brown. Turn the chicken and cook it on the other side for another four to five minutes or until the chicken is cooked through (the internal temperature should be 165°F).
Place the cooked peppers and onions on top of the chicken in the skillet. Add the cheese and cover the skillet with a lid until the cheese has melted.
Place the pepper and cheese topped chicken breasts on the hamburger buns. Top with sour cream, guacamole and chopped cilantro, if using.
Notes
Depending on the chicken breasts you use you may need to pound them to an even thickness so they cook evenly. I recommend about 1 to 1 1/2-inches thick. Also, if you have big chicken breasts you may need to cut them in half so, once cooked, the chicken burgers are about the same size as your hamburger buns.
Notes about Nutrition Estimate:
It's tricky estimating nutrition for a marinade since it's almost impossible to figure out how much of the marinade is absorbed into the chicken. I calculated the nutrition estimate assuming 1/4 of the marinade ingredients were absorbed since most of it is discarded and the chicken is patted dry before it's cooked. Please keep in mind that this is only estimate.
I did not include the optional toppings and garnishes in the estimate or the hamburger buns since, depending the brand you use, nutritional values may differ.
Nutrition
Serving Size:

1 burger (without optional toppings or the bun)

Calories:

324

Sugar:

7.6g

Fat:

15.4g

Carbohydrates:

14.4g

Fiber:

1.6g

Protein:

33.4g
Keywords: chicken burgers, chicken fajita burgers, chicken marinade recipe