Balsamic Glazed Chicken is a super simple way to make flavorful chicken for salads, pasta, or as a main dish all on its own! All you need is a few pantry ingredients, and you can cook the chicken on the stove or on the grill for an easy summer dinner. The sweet and tart balsamic glaze gives the tender chicken a delicious caramelized finish.
This balsamic glazed chicken is one of my favorite easy summer main dishes. You don't need a ton of ingredients or time to make it, and isn't that just what we need for an easy-breezy summer dinner?
It's a great recipe to have in your back pocket all summer long – use it to make salads or pair the tender glazed chicken with pasta or your favorite summer sides. Balsamic chicken also makes amazing sandwiches and wraps. Long story short: there are lots of options with this one.
Ingredients
Boneless skinless chicken breasts – I like to butterfly the boneless chicken breasts and pound them so they're an even thickness. Just slice each chicken breast in half crosswise through the middle. Lay them flat on a cutting board, cover them with plastic wrap, and give them a few good whacks with a meat mallet. This will even them out and tenderize them so they're extra delicious. You can also use boneless skinless chicken thighs.
Salt and pepper
Olive oil
Balsamic glaze – Look for bottles of balsamic glaze near bottles of balsamic vinegar at the grocery store. The glaze is thick and rich – perfect for coating the chicken. You can make your own, too, by simmering balsamic vinegar in a pan on the stove until it's reduced. It should be thick enough to coat the back of a spoon.
How to Cook Balsamic Chicken (Stove or Grill)
I've tested this recipe several times, both on a grill and on the stovetop, so I'm sharing both methods. So, choose your own adventure!
Stovetop method: You will need a large non-stick pan or skillet to cook the chicken.
Heat some olive oil in the pan over medium-high heat. Once the oil is hot, add the chicken. Don't move it around – just let it cook on one side for five minutes or so. Once it's developed a nice golden crust, flip it over and turn the heat down to medium.
Brush a light layer of balsamic glaze on the top of the chicken. After three minutes or so, flip the chicken over again so that the side with the glaze is in direct contact with the pan. Brush a light layer of glaze on the side facing up.
After about a minute or so, turn the chicken on more time and cook it for another 30 seconds or until the internal temperature is 165°F. Transfer the cooked chicken to a clean cutting board to rest.
Grill Method: This balsamic glazed chicken is easy to cook on the grill, too!
Heat the grill to high heat. Place the chicken on the grill and cook on the first side for 5 to 6 minutes.
Flip the chicken over and grill it on the other side for 3 to 4 minutes. Turn off one set of burners and move the chicken over that spot. Cooking the chicken over indirect heat will prevent the glaze from burning.
Brush a thin coat of the balsamic glaze on one side of each breast and flip the chicken over. Glaze the other side.
Flip the chicken one more time, add another thin coat of glaze and remove the chicken from the grill and place it on a cutting board to rest.
How to Serve It
What makes this recipe a winner in my book, is its versatility. Cook up a big batch of balsamic chicken and put it to all kinds of good dinner use:
Side Dish Ideas: Serve balsamic glazed chicken with potato salad, buttered noodles, baked black beans, or green bean potato salad. These are just a few of my favorite side dishes!
Sandwiches and Wraps: Pile that delicious chicken on buns or wrap it up in tortillas for a quick lunch or dinner.
Salads: I love to make some ahead, dice it up, and keep it on hand in the fridge to make easy summer salads.
Pasta: One of my favorite ways to serve it is with pasta. Cook up your favorite shape, toss it with some olive oil, fresh mozzarella, and tomatoes, and pile some balsamic chicken on top. Voila! You got yourself a delicious caprese pasta. Or pair it with pesto pasta with peas for a different twist.
Happy cooking,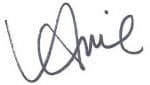 More Chicken Recipes
Looking for more boneless chicken breast recipes? Here are a few of my favorites!
📣 Do you love this recipe? I would love to know! Leave a comment below the recipe, along with your recipe star rating.
Print
The nutrition is an estimate only. It was calculated using Nutrifox, an online nutrition calculator.
Post, photos, and recipe updated from the archives. First published June 2016.