Move over chicken soup because I've got a new bowl of comfort in my life. This garlic soup is so easy to make and tastes amazing!
How I've made it this far in life without making garlic soup is beyond me. I love garlic and soup, so it's clearly a match made in heaven. It's comforting, like chicken soup, but so much easier to make.
You only need a few ingredients for this easy soup recipe. This particular version is thickened using egg yolks, which results in a rich and velvety smooth soup. I also like to add some homemade croutons to make it a little more filling.
Give this garlic soup recipe a try – it's perfect for those days when you need a little TLC in a bowl.
Ingredients
Water
Garlic cloves
Fresh parsley
Fresh thyme
Bay leaf
Cubed bread – French bread or Italian bread work great.
Olive oil
Herbs de Provence
Pinch of salt
Egg yolks
Grated Parmesan cheese
How to Make It
Bring the water to a simmer in a pot and add the garlic, fresh herbs, and bay leaf. Simmer them for about 45 minutes.
While the garlic simmers, make the croutons. Toss the bread cubes in olive oil and herbs de Provence. Spread them on a baking sheet and bake them until they're golden and toasty. Set them aside while you finish the soup.
Whisk the egg yolks in a small bowl and set it aside.
Strain the water, garlic, and herbs into a bowl. Discard the solids.
Ladle some of the garlic soup into the bowl with the whisked egg yolks and whisk. Add some more liquid and whisk again. Pour the egg yolk mixture into the pot and add the rest of the garlic soup. Whisk again so the soup is combined.
Ladle the soup into bowls and garnish with croutons.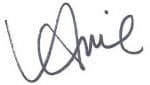 More Comforting Soup Recipes
📣 Do you love this recipe? I would love to know! Leave a comment below the recipe along with your recipe star rating.
Print
The nutrition is an estimate only. It was calculated using Nutrifox, an online nutrition calculator.