Learn how to roast garlic to use in all kinds of recipes. Roasting garlic is easy and you can make it in big or small batches. Use it in sauces, soups, pasta dishes, or smear it on bread with butter for toasted garlic bread.
Warning: I am about to wax poetic about the fall season, which some may find offensive. If it's too much to handle, please feel free to use those handy dandy links above this sentence to jump ahead.
Okay, now for the rest of you: (my fall-loving tribe, perhaps) please join me in welcoming in all the fuzzy sweaters, warm coffee drinks, crunchy leaves, and crisp fall breezes that the end of September ushers in. It really is the best time of year.
It also marks the start of the roasting season – the magical cooking technique that takes an otherwise simple ingredient and elevates to a whole new flavor level. So, what better way to kick of the new cozy season than with some roasted garlic? It's so simple, versatile, and delicious it makes my fall-loving heart burst with happiness. Hyperbolic? Maybe… but it's true.
Easy Oven-Roasted Garlic
The first thing to know, if you've never roasted garlic, is this: roasting = caramelization = taste bud heaven. Garlic in its raw state is pungent and even spicy. Roasted garlic is mellow and a touch sweet. It somehow turns richer when it spends time in the oven and, in its golden softened state, is spreadable or you can stir it into any number of things.
You can use it in place of raw garlic in practically any recipe and do so liberally. And – bonus! – you can even save the cooking oil to make salad dressings. I mean, this recipe just gives and gives.
It's not hard to do and, if you make a big batch, you can refrigerate it to have on hand for up to a week.
Ingredients
Whole heads of garlic
Canola oil
Bay leaves
Fresh thyme
Fresh rosemary
Kosher salt
Olive oil
How to Roast It
Preheat oven to 350°F.
Slice the tops off garlic bulbs using a very sharp knife and discard tops. Arrange the whole heads cut-side up in a small cast iron pan, glass baking dish, or 8" cake pan. Tuck the herbs around bulbs.
Drizzle the oil over the top of the garlic until the bulbs are submerged halfway in the oil. Sprinkle the salt over the top. Cover the pan tightly with a piece of aluminum foil.
Roast them for 30 minutes. Remove the foil and roast the bulbs for an additional 20 to 30 minutes, or until the garlic is softened and caramelized. Cool completely at room temp.
Use a paring knife, slide the individual cloves out of the papery skin (you can also squeeze them out) into an air-tight container. Fill the container with enough olive oil to cover cloves. Store the roasted garlic cloves in the refrigerator for up to one week.
How to Use It
Toss some whole roasted cloves into your favorite pasta dishes. Or, mash the cloves and stir them into spaghetti sauce, pesto, or ragu.
One of my favorite ways to use it is in a simple roasted garlic pasta.
Instead of using fresh garlic add your roasted garlic to tomato-basil soup, sausage soup, or meatball soup.
It makes the best mashed potatoes or use it as a topping for baked potatoes.
Use it to make appetizers like hummus, french Onion dip, guacamole, and salsa.
Use it like a condiment and mix it with mayo or just spread the soft cloves on whatever your heart desires.
Mix it with softened butter, slather it on French bread or Italian bread, and toast it in the oven for easy garlic bread.
You can also save the cooking oil. Store it in an airtight container and add it to sauces and dressings or use it as a dipping sauce for your roasted garlic bread for a double dose of goodness.
Give this roasted garlic recipe a try, and it will have you waxing poetic about the fall season, too. Golden brown and caramelized garlic is the best way to give all of your fall recipes a delicious upgrade.
Happy roasting!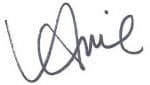 More Roasting Recipes
Print
Post, photos, and recipe updated from the archives. First published in January 2016.