These Slow Cooker Meatballs don't need any precooking – just mix, roll, and drop them in the slow cooker with the sauce. These soft and juicy meatballs are freezer-friendly and great for sub sandwiches or served with pasta.
Until recently, I swore I would never serve meatballs that weren't browned in a pan first. "You have to brown the meatballs," I'd cry with my fist in the air. Browning develops a delicious crust, but this is a slow cooker meatball recipe, and who wants to brown meatballs in a splattering pan of oil in the morning? Not me, dear reader, and I'm guessing you don't want to either.
Easy Meatballs in the Slow Cooker
First, the meatball recipe is super easy – no chopping! I use pantry seasoning and spices, so the meatball-making part is quick.
The meatballs go right into the slow cooker – mix, roll, and drop them in!
And, no, they don't fall apart – instead, they hold their shape and come out tender and soft.
What I love best is the sauce – the meatballs simmer for several hours, infusing it with a deep, savory, meaty flavor.
Serve these slow cooker meatballs with pasta or use them to make fantastic meatball subs. They're also freezer-friendly.
Moral of the story? Never say never. You are released from browning meatballs! We're free from the tyranny of splattering oil!
Ingredients and Substitutions
Ground beef
Italian sausage
Eggs
Dried bread crumbs
Garlic and onion powder
Dried oregano
Salt and pepper
Canned crushed tomatoes
Canned tomato sauce
Chopped onion
Chopped garlic
Red pepper flakes
Meat: I like the combo of beef and Italian sausage, but you can use all ground beef. Or pair the Italian sausage with another kind of ground meat – I think turkey would work well. Just be sure to have some fat in the meat. It adds flavor and moisture so your meatballs aren't too dry.
Frozen meatballs: Of course I love my homemade meatballs, but you can swap them for frozen meatballs for a semi-homemade situation. Sauce from scratch with a meatball shortcut is a great way to save some time.
Jarred sauce: Or, make the meatballs and skip the homemade sauce. A good-quality jarred marinara will work great (I love Rao's marinara). You will need about five cups of sauce.
How to Make Slow Cooker Meatballs
Sauce: Mix the olive oil, tomatoes, tomato sauce, onion, garlic, salt, and red pepper flakes in the slow cooker.
Meatballs: Combine the eggs, breadcrumbs, and seasonings in a large bowl. Add all of the meat and mix just until combined. Form the mixture into meatballs and drop them in the sauce.
Can you over cook meatballs in a crockpot?
Yes, if you leave them in too long they will overcook. If this happens, they'll end up dry – the longer they cook, the more moisture they release.
Four hours on high is a good amount of time for slow cooker meatballs to cook. You can also cook them on low for six hours or so.
Can you cook frozen meatballs in a slow cooker?
Yes, you can use your favorite frozen meatballs and you don't have to thaw them first.
Different Ways to Serve Them
Pasta: This one's a no brainer. Boil some spaghetti and toss it with some sauce. Pile those juicy crockpot meatballs on top with plenty of Parmesan cheese and a sprinkle fresh parsley if you're feeling fancy-like.
Rice: Or, spoon the sauce and meatballs over a bed of rice. Add some garlic toast on the side for some bonus points.
Mashed potatoes: For a super comforting dinner, serve them over mashed potatoes.
Subs: Get some soft sub rolls, line the meatballs up inside and top them with mozzarella cheese. Pop the meatball subs under the broiler for a few minutes until the cheese is melted. Sounds good, right?
Storage Tips
Refrigerator: The sauce and meatballs will keep for three to four days in the refrigerator. Just keep them in an airtight container.
Freezer: After they're done, allow the sauce and meatballs to cool and then store them in freezer containers. They will keep well for several months.
Happy slow cooker meatball making!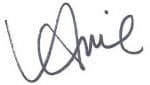 More Slow Cooker Recipes
📣 Do you love this recipe? I would love to know! Leave a comment below the recipe along with your recipe star rating.
Print
The nutrition is an estimate only. It was calculated using Nutrifox, an online nutrition calculator.
Post updated from the archives. First published in May 2018.