Spicy Cajun Chicken Alfredo Pasta is an easy 30-minute recipe with tender Cajun-seasoned chicken in a creamy Alfredo sauce. It's so easy to make and will take care of that pasta craving!
This easy pasta recipe is what happens when you combine an Americanized chicken Alfredo recipe with Cajun spices. And the result? It's a weeknight-friendly 30-minute creamy Cajun chicken Alfredo that may just end up in your favorite recipes file.
It's rich and creamy with tender bites of chicken and a hit of spice – the perfect dinner for a cold night when only a big 'o bowl of pasta will do.
📃 Ingredients
Fettuccine – Or any long pasta will work like spaghetti or linguine. Or try a short pasta shape like penne pasta, bowties, or cavatappi.
Boneless skinless chicken breasts tenderloins – Or regular boneless, skinless chicken breasts cut into strips.
Olive oil
Cajun seasoning – This is a spice mix made with cayenne pepper, paprika, garlic powder, onion powder, salt, and dried herbs. It packs a ton of flavor and a kick of heat.
Sliced unsalted butter
Heavy cream or whipping cream
Kosher salt
Grated Parmesan cheese, plus extra for serving
Chopped fresh parsley
🔪 How to Make Cajun Chicken Alfredo
Cook pasta to al dente in a large pot following the package directions.
While the pasta cooks, place the tenderloins in a bowl and coat them with olive oil. Add the Cajun seasoning and coat them evenly.
Melt the butter in a large non-stick pan or skillet over medium-high heat. Once it's melted, add the chicken and cook the pieces on both sides until cooked through. About five to eight minutes depending on how thick your tenderloins are.
Lower the heat to medium-low and take the chicken out of the pan and place them on a cutting board. Slice them into bite-sized pieces.
Add the cream to the butter in the pan and whisk to combine. Cook the sauce on low heat for a few minutes or until it starts to thicken.
Add the cheese and stir until it melts into the sauce and then add the sliced chicken.
Add the cooked pasta and parsley to the Alfredo sauce and chicken. Use tongs to toss it all with the sauce until evenly coated. Feel free to garnish with some freshly ground black peppers and more parsley for serving.
🥗 What goes well with Cajun chicken pasta?
Veggies: Serve this cozy pasta with a tossed salad or cooked vegetable like roasted broccoli or sautéed green beans.
Bread: Or make it a carb fest (!) with some crusty bread, dinner rolls, or my always-a-winner garlic toast.
💡 Recipe Tips
For a twist, try swapping the chicken for andouille sausage.
Veggies: I like to keep it simple, but you can sauté some diced bell peppers and onions in the butter before you cook the chicken. They'd be a nice addition to the dish.
There are all kinds of Cajun seasoning mixes – I like to use Weber brand.
Add simple salad on the side or treat yourself to some garlic bread to go with it.
Store leftovers in an airtight container in the fridge. They will keep for a few days, but keep in mind the sauce won't be as creamy when you reheat in the microwave.
I hope you give this easy Cajun chicken Alfredo a try this week! It's so delicious and perfect for a weeknight meal.
Happy cooking,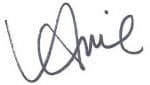 😍 More Favorite Pasta Recipes
📣 Do you love this recipe? I would love to know! Leave a comment below the recipe along with your recipe star rating.
Print
The nutrition is an estimate only. It was calculated using Nutrifox, an online nutrition calculator.