Panko Shrimp breaded with a crispy coating and pan-fried until golden brown. They're a delicious appetizer or snack or make them for dinner with some rice or fries on the side.
If you're a crispy appetizer fan as I am, I am thrilled to introduce you to these panko shrimp. They deliver on the crispy with a seasoned panko bread crumb coating, they're easy to make (no deep-frying!), and they double as a potential dinner idea (more on that in a moment).
They have an Asian-inspired flavor with some ground ginger in the seasoning and my preferred dipping sauce on the side, Thai sweet chili sauce. It's a seriously great combination.
And, with my seasoning in a bag trick, they don't take long to make. A quick breading, and they're ready to go in the hot pan. Minutes later, you'll have a batch of crispy panko shrimp – I love it when that happens!
Ingredients
All-purpose flour
Kosher salt
Garlic powder
Ground ginger
Ground black pepper
Panko breadcrumbs
Large eggs
Jumbo shrimp (21/25 size) peeled and deveined with tails left on
Vegetable oil or canola oil
Dipping sauce: I like these crispy shrimp with Thai sweet chili sauce but they're good with cocktail sauce or tartar sauce, too.
Recipe Steps
Place the flour and all of the seasonings in a large resealable bag, seal the bag, and shake it to combine. Place all of the shrimp in the bag, seal it, and shake to coat them evenly in the flour mixture.
Place the panko in a shallow dish and crack the eggs into a separate shallow bowl. Whisk the eggs with a fork. Dip each shrimp in the egg and then coat them in the panko. Set the breaded shrimp in a single layer on a sheet pan or large plate.
Heat half of the oil in a large non-stick skillet over medium-high heat. Once the oil is hot, place half of the shrimp in a single layer in the oil. Cook them until the panko is golden brown and then turn them to cook them on the other side. It will only take a few minutes to cook them.
Take them out of the pan, add more oil and cook the second batch the same way.
Tips for the Best Panko Shrimp
I like big shrimp, but you can use any size you like as long as it's one pound total.
You can use frozen shrimp for this recipe. Just be sure to thaw them and then pat them dry before seasoning them. If you add them to the bag with a lot of excess moisture, the seasoning mix will clump up.
If you want to keep the first batch of fried shrimp warm, set your oven to a low temperature (like 200ish degrees) and place them on a sheet pan. Keep them in the oven while you finish cooking the rest of the batch.
Panko shrimp are best not long after they're made. Leftovers will keep in the refrigerator for a day or so, but the breading will soften.
Different Ways to Serve Them
Appetizer: Pair them with a dipping sauce like Thai sweet chili sauce, cocktail sauce, or tarter sauce.
Dinner: They're great over cooked rice with the chili sauce drizzled over the top and some broccoli or other veggie on the side. Or pair them with some French fries.
Save this panko shrimp recipe for your next game day snack fest, holiday party, or regular weeknight dinner – whichever you choose, I think you'll love them.
Happy crispy shrimping!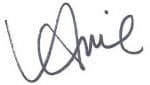 More Appetizer Recipes
📣 Do you love this recipe? I would love to know! Leave a comment below the recipe along with your recipe star rating.
Print
The nutrition is an estimate only. It was calculated using Nutrifox, an online nutrition calculator.