These Pumpkin Cheesecake Bars are rich and creamy with a tangy cheesecake filling swirled with pumpkin all on a graham cracker crust. If you're looking for a pumpkin fix to kick off the fall season, these swirled cheesecake bars are a great one to try.
This might be a polarizing recipe seeing as people usually fall into one of two camps: team "I ❤ pumpkin!" or team "pumpkin? (insert eye roll here)". So, I'm treading lightly here, offering up these pumpkin cheesecake bars to all who celebrate pumpkin spice season. If this isn't you, might I suggest some fantastic and also seasonally appropriate caramel apple cupcakes?
If you're still with me, I'm guessing you're pro pumpkin or at least on the fence, so let's get to it: there's a lot to love about these pumpkin cheesecake bars.
I love them because they're easier to make than a big pumpkin swirl cheesecake. They also bake faster and are easier to slice and serve.
The cheesecake filling is swirled with a spiced pumpkin filling made with pumpkin puree and those magical spices that give it that quintessential "fall" flavor.
The two fillings are swirled on a graham cracker crust, baked, and then chilled. The combined result of all these things is creamy, smooth, and very rich cheesecake bars. A little goes a long way making them an excellent dessert for a crowd.
If you're not serving a crowd, fear not. These cheesecake bars keep well in the fridge, or you can pop them in the freezer and enjoy one whenever you need a cure for a pumpkin spice fever.
Ingredients
Graham cracker crumbs (about 15 graham crackers)
Melted unsalted butter
Brown sugar
Softened cream cheese
Sweetened condensed milk
Egg yolks
Vanilla extract
Canned pumpkin puree
Pumpkin spice
Recipe Steps
Preheat the oven to 350°F. Spray a glass 9×13″ baking pan with nonstick spray.
In a large bowl, combine the graham cracker crumbs, melted butter, and brown sugar. Press the graham cracker mixture firmly into the bottom of the prepared pan.
Bake the graham cracker crust for 10 minutes. Let the crust cool while you make the filling.
In a medium bowl, beat the softened cream cheese with a hand mixer until smooth. Add ¾ cup of sweetened condensed milk, 1 egg yolk, and the vanilla. Beat again until smooth, scraping down the sides of the bowl as needed.
In another bowl, beat the pumpkin, pumpkin pie spice, 1 egg yolk and the rest of the sweetened condensed milk.
Pour the cheesecake batter over the top of the crust. Drop the pumpkin filling by the spoonful on top of the cheesecake layer. Use a dinner knife or skewer to swirl the two fillings together.
Bake the cheesecake oven for 25 to 30 minutes or until the edges start to brown. Let it cool to room temperature and then chill the cheesecake in the refrigerator. Once it's cold, slice into bars and serve.
When you slice the bars, use a sharp knife and be sure to cut all the way through crust. The first bar is always the hardest one to remove, after that the others lift out easily. For clean slices, wipe off the knife after each slice.
How to Store Them
You can stack the bars in an airtight container with parchment paper separating the layers. Keep them in the refrigerator for up to a week.
Or, you store them in the freezer for several months. Just let them sit out at room temperature to thaw before serving them.
If you're team pumpkin, I hope you give these pumpkin swirl cheesecake bars a try soon! If you're not, maybe a make a batch for someone who is? They will love you for it ❤
Happy baking,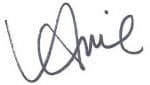 More Fall Desserts
📣 Do you love this recipe? I would love to know! Leave a comment below the recipe along with your recipe star rating.
Print
The nutrition is an estimate only. It was calculated using Nutrifox, an online nutrition calculator.