Quick and easy garlic Parmesan French fries! These are a great appetizer, snack, or side dish and are so easy to make with just five ingredients. All you need are some frozen fries and a few other ingredients, and you'll have crispy hot garlic fries in about 30 minutes.
Some people make French fries from scratch, and other people, like yours truly, take a bag of frozen French fries and doctor them up. It's such an easy way to make fries as a side dish, appetizer, or snack without all the hassle of cutting potatoes and frying them yourself. Lazy-girl fries – that's what I like to call them.
And these garlic fries are one of my favorites. They taste like those fancy-pants restaurant fries but you only need five ingredients and ten-ish minutes of prep time to make them. Garlic and Parmesan take otherwise boring frozen fries to a whole new level of deliciousness and, friends, that level is so good.
Ingredients
Frozen French fries – any brand will do, but just be sure to use plain fries and not seasoned ones.
Peeled and smashed garlic
Olive oil
Freshly grated Parmesan cheese
Chopped fresh parsley
3 Easy Steps
Garlic oil: Heat the oil in a skillet over medium heat. Add the garlic and cook it in the oil just until it starts to brown. Discard the garlic and set the pan aside so the oil can cool off.
Toss: Place the frozen fries in a large bowl. Drizzle the garlic oil over the top and toss to coat the fries evenly.
Bake: Spread the fries in a single layer on a baking sheet. Bake them following the package instructions. Once they're done, sprinkle the cheese and parsley over the top for serving.
Serving Tips
These garlic Parmesan fries are so easy, you'll want to doctor up every bag of frozen fries. Give them a try soon – I hope you love them.
Happy short-cut cooking,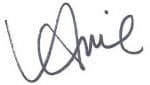 More Easy Appetizers and Snacks
📣 Do you love this recipe? I would love to know! Leave a comment below the recipe along with your recipe star rating.
Print
The nutrition is an estimate only. It was calculated using Nutrifox, an online nutrition calculator.
Post and photos updated from the archives. First published in April 2016.