Soup meets baked potato in this loaded potato soup! This creamy soup topped with crispy bacon, shredded cheese, and green onions is a cozy bowl of goodness for a chilly night. If you love baked potatoes or potato skins, you will love this soup recipe.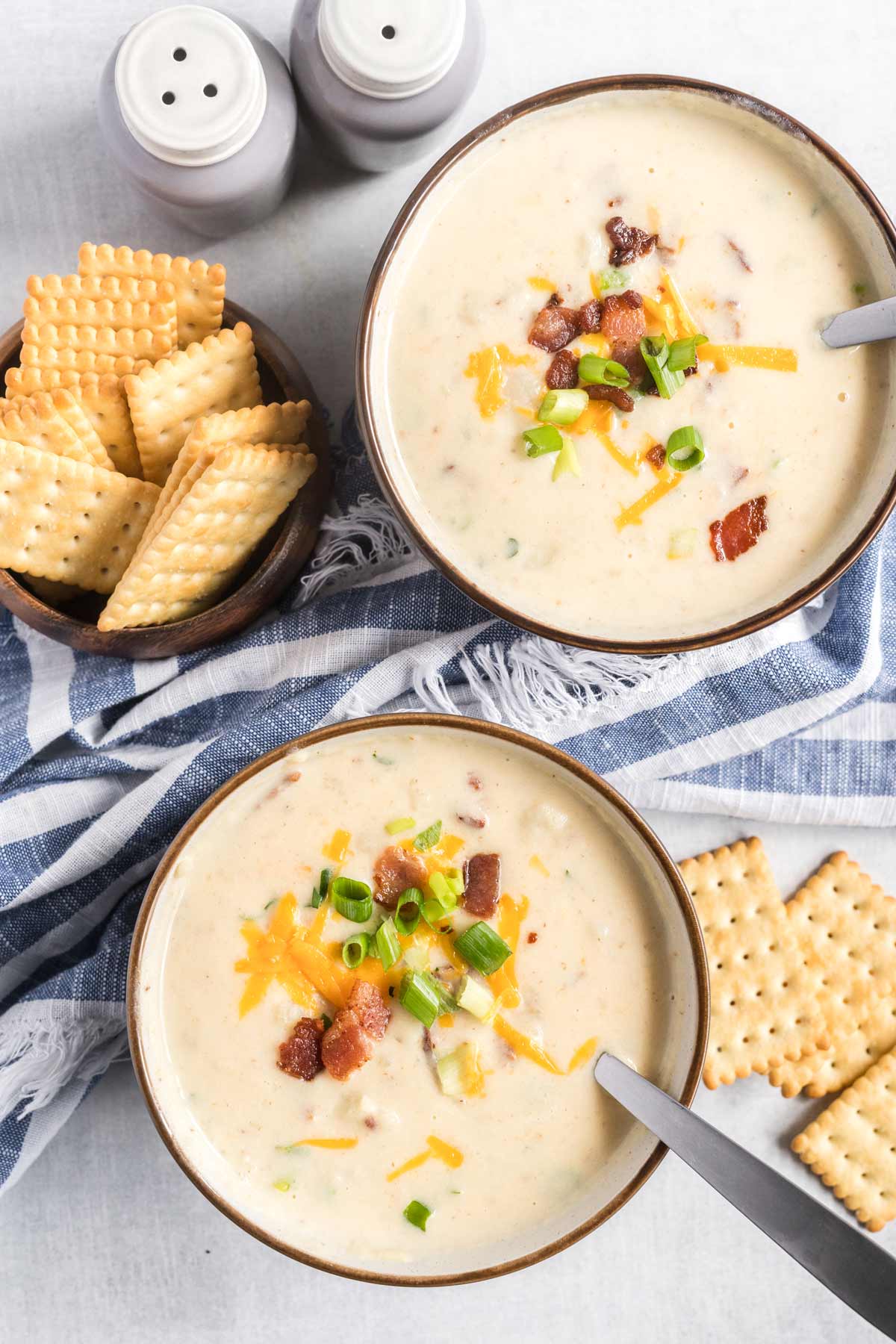 It's the start of soup season and today I have a loaded potato soup recipe that is the best way to kick things off. The ingredient list is relatively short, but the flavors in this loaded potato soup are big. It's a baked potato-meets-creamy -soup-situation and the best way to get cozy when the temperatures drop.
Ingredients
Bacon cut into small pieces
Peeled and cubed russet potatoes
Diced yellow onion
Minced garlic
Low-sodium chicken broth or vegetable broth
Heavy cream
Shredded cheddar cheese
Sliced green onions
Salt and black pepper
Recipe Steps
Heat a large pot or Dutch oven over medium heat. Add the bacon and cook it until it's lightly crispy. Transfer it to a plate lined with paper towels to drain.
Drain all but one tablespoon of the bacon grease from the pot and add the onion and garlic. Cook them for two to three minutes or until the onions begin to soften and garlic is fragrant.
Add the potatoes and broth. Turn the heat to high heat and bring the broth to a boil. Reduce the heat to medium to medium-low heat and cover the pot. Simmer the soup for 15 to 20 minutes or until the potatoes are soft.
Add the cream and stir. Lightly mash some of the potato pieces with a spoon or spatula. They will break up further as you stir the pot. Cook the soup until it's heated through and thickened, about five to seven minutes.
Add the cheese to the soup and stir until it's melted. Set some of the bacon and green onions aside for garnish and add the rest to the soup. Stir in the pepper and then give it a taste. Season it with salt, if needed.
Ladle the potato soup into bowls and garnish them with shredded cheese and the rest of the bacon and green onions.
Recipe Tips and Variations
Potatoes: Russets work well, but you can also use Yukon gold potatoes or red potatoes. Russets have thicker skins so you'll want to peel them, but if you opt for the others you can skip the peeling since they have thinner skins.
Cream: If you want a less creamy soup you can use the same amount of half and half or whole milk. Or, reduce the amount of cream and increase the amount of broth you use to make up for it.
Cheese: I use sharp cheddar cheese, but white cheddar would be delicious, too. For a nuttier flavor try using shredded Gruyere or add some grated Parmesan as an extra cheesy garnish.
To blend or not to blend: I like the soup a little chunky, but If you prefer a smooth potato soup you can blend it with an immersion blender, or transfer it to a stand blender and puree it in small batches. Do not fill the blender more than halfway otherwise you could have a hot mess on your hands.
Salt: Depending on the kind of chicken stock or broth you use, the amount of salt you'll need will vary. So, wait until the end and give the soup a taste before serving. You can always add a few pinches if you think it needs it.
Garnishes: I think the best potato soup is all about the garnishes. Like a baked potato, there are a lot of ways to garnish it, so feel free to add as many or as few as you like. Here are some more ideas:
A dollop of sour cream.
Fresh herbs like sliced chives or chopped parsley
If you want to take an extra step, make some roasted broccoli and stir it into the soup or add the chopped florets as a garnish.
If you're craving comfort food in a bowl, I hope you give this loaded baked potato soup a try! It's easy, full of flavor, and satisfying to the last creamy drop.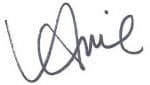 P.S. Want to get new recipes delivered to your inbox? Sign up for the Girl Gone Gourmet Newsletter!
More Soup Recipes
📣 Do you love this recipe? I would love to know! Leave a comment below the recipe along with your recipe star rating.
Print
The nutrition information is an estimate. It was calculated using Nutrifox, an online nutrition calculator.