These sweet muffins are bursting with tart raspberries and are so easy to make. All you need are a few simple baking ingredients, and you'll have a fresh-baked batch of homemade muffins in no time.
Don't like raspberries? You can use blueberries or chopped strawberries, too! These muffins are perfect for breakfast, brunch, or as a snack.
Homemade Muffin Recipe
If I'm going to make muffins, I want them to be easy enough to mix up and bake the morning I want them because who doesn't love warm muffins from the oven?
And these raspberry muffins are just that – easy to make, bursting with fresh berries, and they have a hint of vanilla to pull it all together. They are the perfect way to start the weekend.
Ingredients
All-purpose flour – for the best muffins, measure the flour using the spoon and level method. I like to stir the flour in the container first and then lightly spoon it into the measuring cup before leveling it off.
Granulated sugar
Baking powder
Kosher salt
Whole milk – full-fat milk makes the crumb extra tender, but you can use 2% milk. I haven't tried dairy-free milk, but I think almond milk would work fine.
Melted butter – be sure to let the butter cool before you mix it with the eggs.
Large egg
Pure vanilla extract
Raspberries – you can use fresh raspberries or frozen raspberries.
How to Make Raspberry Muffins
Dry ingredients: Whisk the flour, sugar, baking powder, and salt in a medium mixing bowl.
Wet ingredients: In a large bowl, whisk the milk, melted butter, egg, and vanilla.
Combine: Add the flour mixture to the wet ingredients and mix until just combined. It's fine if there are small lumps. Fold in one cup of the raspberries and reserve the rest for the top of the muffins.
Bake: Divide the batter into a prepared muffin tin. Place the rest of the berries on top of each muffin (one to two each. Bake the muffins at 400°F for 18 to 20 minutes or until a toothpick comes out clean.
Tip: If you use paper liners you won't need as much batter for each one, so you will end up with a few more muffins that are a little smaller.
Cool: Leave the muffins in the pan until they are cool enough to handle.
Optional glaze: You can make a simple glaze to drizzle over the top of each muffin if you like. I've included the instructions in the recipe card at the end of the post.
Variations
This is a really easy muffin recipe to switch up! Here are some ideas:
Berries: Swap the raspberries for blueberries, chopped strawberries, or blackberries. Or, use a mix of frozen berries.
Add citrus zest: Add some lemon zest or orange zest to the batter. A few teaspoons should be plenty.
Lemon glaze: If you are adding the glaze, try using the same amount of lemon juice instead of milk.
Almond extract: Instead of vanilla, try almond extract for a different flavor.
Storage Tips
Room temperature: Store them in an airtight container, and they will keep for a couple of days.
Refrigerator: They will keep for up to a week in the refrigerator.
Freezer: Place them in a freezer container or bag, and they will keep well for a couple of months.
I hope you try these homemade raspberry muffins! They're so easy, and each bite has a burst of tart raspberry. Enjoy!
Happy baking,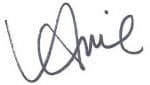 More Breakfast Recipes
📣 Do you love this recipe? I would love to know! Leave a comment below the recipe, along with your recipe star rating.
Print
The nutrition is an estimate only. It was calculated using Nutrifox, an online nutrition calculator.
Recipe, post, and photos updated from the archives. First published in May 2015.