Santa Fe Salad is loaded with flavor and so easy to make! It has shredded chicken, crisp lettuce, black beans, corn, creamy avocado, cheese, and super simple Southwestern-style ranch dressing. It's zesty and bursting with freshness – the perfect main course salad when you're craving something light.
It's salad time, and this recipe for a zesty, fresh Santa Fe salad is my current go-to favorite. It's filling yet light and so easy to make you can toss it together in about 15 minutes.
I love the Southwest-y flavors and the super easy prep. We're using rotisserie chicken along with one of my favorite ranch dressing hacks, so there's not much work beyond a little chopping, tossing, mixing, and drizzling. You know, just enough prep to make us feel like we're "cooking," but not so much that we wished we'd just ordered takeout.
If you've been following along for a while, you already know I love filling salad recipes with lots of flavors, textures, and colors. This Santa Fe salad recipe checks all the boxes – I think you're going to love it.
Ingredients
Chopped romaine lettuce – or other leafy greens like spinach, green lettuce, or iceberg.
Chopped or shredded rotisserie chicken
Sliced green onions – or swap them for diced red onion.
Diced avocado
Corn kernels
Black beans
Shredded pepper jack cheese – or cheddar cheese if you like it better.
Chopped cilantro
Southwest ranch dressing
Tortilla strips or crushed tortilla chips
Chicken tip: This is also a great way to use up leftover chicken. Or you can cook up some chicken breasts seasoned with taco seasoning if you want to skip the rotisserie chicken.
Southwest ranch dressing: You can use storebought Southwest-style ranch or, and this is what I do, mix regular ranch dressing with fajita seasoning or taco seasoning.
How to Make the Salad
Once you have all of your ingredients prepped and ready to go, just toss them in a large bowl.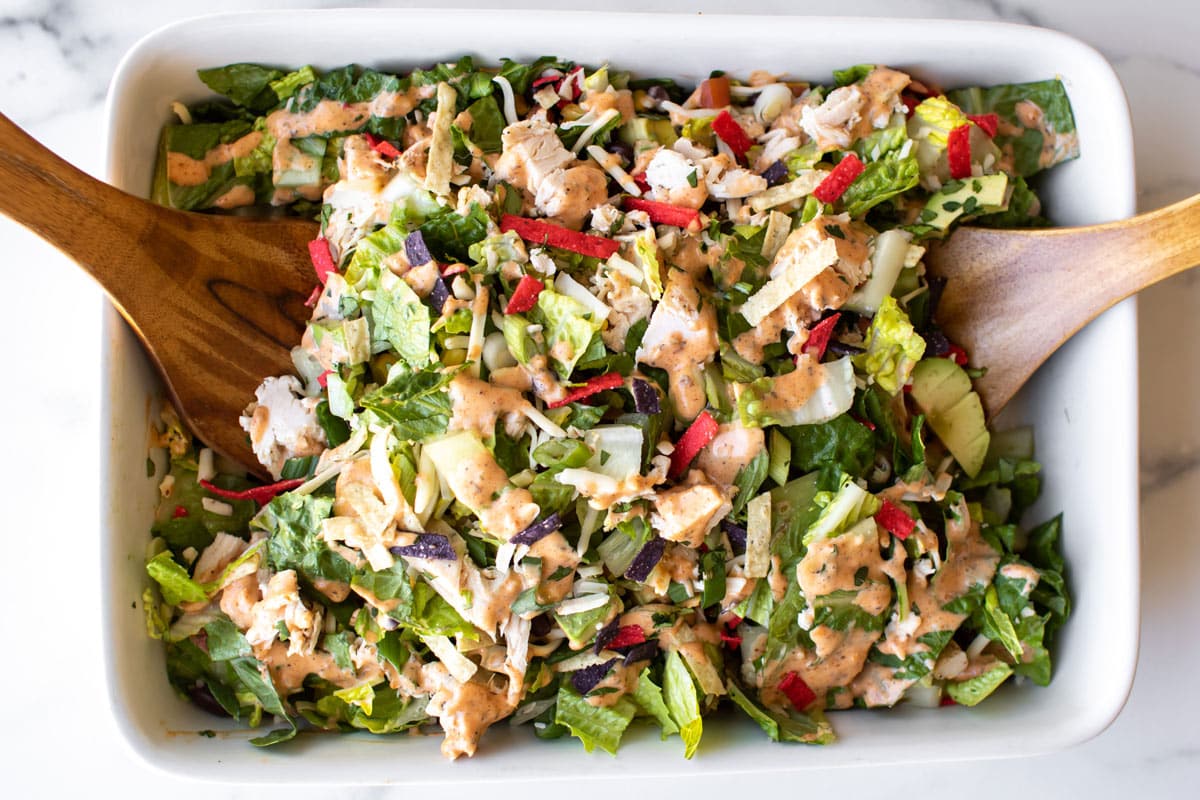 Make Ahead Tips
If you want to assemble it ahead of time, you can! Layer the salad ingredients in this order in a large bowl: Salad dressing, pico, chicken, beans, corn, onions, avocado, cheese, lettuce, and cilantro.
Keep the salad in the refrigerator until you're ready to serve it. It should keep well for several hours. When you're ready to serve, use tongs or large spoons to toss the salad so the dressing evenly coats everything.
Add the tortilla strips for the garnish!
I hope you give this Santa Fe Salad recipe a try soon! It's so easy and delicious.
Happy tossing,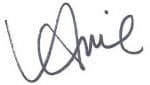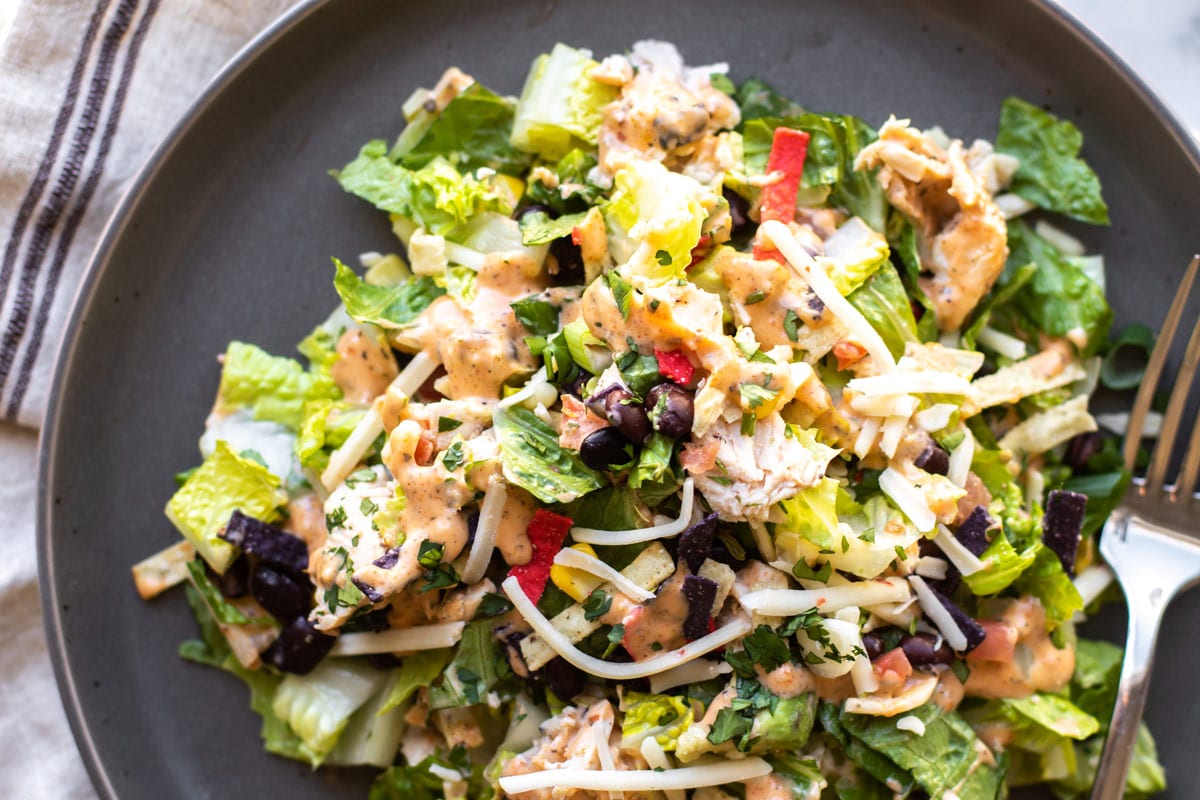 More Salad Recipes
📣 Do you love this recipe? I would love to know! Leave a comment below the recipe, along with your recipe star rating.
Print
The nutrition is an estimate only. It was calculated using Nutrifox, an online nutrition calculator.