One of my favorite inauthentic but totally satisfying take-out inspired dinners. These peanut noodles are made with simple ingredients you can find at a regular grocery store and take all of 15 minutes to make. This means a tangle of saucy noodles topped with fresh green onions is only a few steps away.
To say these take-out inspired peanut noodles are easy to make is definitely an understatement because they are so easy (less than 15 minutes start to finish! Recipe calls for simple pantry ingredients! Only two simple steps!) I feel like I need a better word to describe them, like maybe effortless, or uncomplicated, or straightforward. This dinner is, in fact, all these things, but the best way to describe them is "easy". So I'm going with that.
My sesame noodles – an unabashed inauthentic version, yet a totally satisfying tangle of noodles and sauce, are adapted from a recipe I found years ago on the New York Times Cooking website. The original one is served cold, and I enjoy them that way, but usually serve them warm. They're hard to resist, and sometimes I don't have the patience to wait for them to chill.
Recipe Notes
What I love about this recipe is that it's easy to scale up or down. This peanut noodles recipe is for four servings, but sometimes I halve it for two.
I took some liberties with the ingredients and opted for ones I could find easily. The biggest switch is the noodles – I use regular spaghetti, but feel free to substitute your favorite Asian-style egg noodles.
And, with the exception of the noodles, all of the ingredients are for the sauce, which you mix up while the noodles are boiling. The inspiration recipe is for cold sesame noodles, but over time I've taken to just tossing the hot noodles with the sauce and digging in right away while they're still warm – they taste as delicious without having to wait for the noodles to chill.
💌 Sign up for the Girl Gone Gourmet Newsletter and get recipes delivered straight to your inbox!
Ingredients
Sesame oil
Low-sodium soy sauce
Rice vinegar
Oyster sauce
Creamy peanut butter
Ginger paste or grated fresh ginger
Sriracha, red pepper flakes, or chili sauce – any of these will work for a kick of heat
Sesame seeds
Sliced green onions or scallions for garnish
Spaghetti
How to Make It
Boil the spaghetti according to package instructions until they are al dente. While the noodles cook, you can make the peanut sauce.
Combine the sauce ingredients together in a small bowl. Once the noodles are ready, drain them and place them back in the same pot. Add the sauce to the hot noodles and stir to coat the them evenly. Transfer the peanut noodles to a bowl and top them with green onions and sprinkle the sesame seeds over the top.
A Few Tips and Recommendation
If you want cold peanut noodles, I recommend rinsing the noodles under cold water and then drain them well. Toss them with the sauce and then refrigerate them.
You can serve them as a main dish or as a side dish. Sometimes I add shredded or diced chicken to make it more of a meal. Sprinkle of chopped peanuts on top is nice, too.
Any long noodle will work. Look for Asian-style wheat or egg noodles, or try Japanese soba noodles. Or, you can use spaghetti noodles, linguine, or fettuccine.
You can also add in veggies like thinly sliced cabbage or diced red bell peppers.
Add these simple peanut noodles to your dinner plan and you won't be disappointed. So easy, so quick, and so easy to eat. Enjoy!
Happy cooking,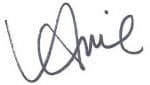 More Take-Out-Style Recipes to Try
📣 Do you love this recipe? I would love to know! Leave a comment below the recipe along with your recipe star rating.
Print
The nutrition is an estimate only. It was calculated using Nutrifox, an online nutrition calculator.
Post updated from the archives. First published in March 2018.