This Turkey Tortilla Soup is so easy to make and a great way to use up leftover turkey after Thanksgiving. It's made with mostly pantry ingredients and is ready in less than an hour! Add your favorite tortilla soup toppings, and you get a hearty, comforting bowl of soup.
Easy Tortilla Soup with Leftover Turkey
If you have leftover Thanksgiving turkey this year, this soup is what to make to use them up. It's easy, it's cozy, and it's the perfect light-ish recipe to make in the days after a big holiday meal.
The ingredients list might look long but fear not. This turkey tortilla soup has mostly pantry ingredients, with just a few fresh ones. The best part is that it's ready to serve in under an hour.
So, if a lot of roast turkey leftovers are in your future, save this recipe. You'll love how easy it is, and it will give all that leftover turkey a new delicious, and flavorful life.
Ingredients
Olive oil
Chopped yellow onion
Chopped bell peppers
Kosher salt and black pepper
Minced garlic cloves
Ground cumin
Paprika
Chili powder
Dried oregano
Brown sugar
Diced green chile
Cannellini beans
Tomato sauce
Canned diced tomatoes
Low-sodium chicken broth or chicken stock
Leftover turkey breast cut into cubes
Instructions
Heat the olive oil in a large pot over medium heat. Add the onions, peppers, salt, and pepper. Cook them for two to three minutes or until they start to soften. Add the garlic and stir.
Add the chili powder, brown sugar, oregano, cumin, paprika, and green chiles. Add the beans, diced tomatoes, tomato sauce, chicken broth, and turkey. Bring the pot to a simmer and cook the soup for 20 to 22 minutes, stirring occasionally.
Taste the soup and add more salt, if needed. Ladle it into bowls and top with your favorite toppings.
Once the soup is ready, grab all of your favorite toppings! The tortilla chips are a must but there are plenty of other options, too. Here are some favorites:
Garnish Ideas
Tortilla chips or tortilla strips
Diced red onion
Diced jalapeno
Lime juice
Shredded cheddar cheese
Sour cream
Sliced green onions
Chopped fresh cilantro
Diced avocado
I hope you give this easy turkey tortilla soup recipe a try this year! It's an easy way to put those leftovers to good use.
Happy soup-making,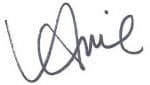 More Soup Recipes
📣 Do you love this recipe? I would love to know! Leave a comment below the recipe along with your recipe star rating.
Print
The nutrition is an estimate only. It was calculated using Nutrifox, an online nutrition calculator.