If you can't decide between homemade banana bread or zucchini bread you can combine them! Banana zucchini bread is an easy quick bread recipe made with sweet mashed bananas and freshly grated zucchini.
Growing up we had two kinds of quick bread in our house: zucchini bread and banana bread and so I thought, why not combine them into one sweet and moist quick bread? And so we have this easy banana zucchini bread.
The combo works. It tastes like banana bread with the zucchini playing more of a background role lending its color in pretty little flecks and imparting moisture so the bread is nice and soft.
Ingredients
All-purpose flour
Baking soda
Brown sugar
Granulated sugar
Large egg
Vegetable oil
Mashed overripe banana
Grated zucchini
Recipe Steps
Preheat oven to 350°F and spray a 9×5″ loaf pan with cooking spray.
In a medium-sized bowl, whisk the flour with the baking soda. In a large mixing bowl, combine both sugars with the egg until well combined. Add the oil, banana, and zucchini and stir until well combined.
Add the dry ingredients to the wet ones in batches stirring until just combined. Transfer the batter to the prepared loaf pan.
Bake the bread for 35 to 40 minutes or until an inserted toothpick comes out clean. Cool the bread in the pan before turning it out onto a wire rack.
Tips
When you make the batter, be careful not to overmix. Once you add the dry ingredients to the wet ones, stir just until combined.
Very ripe bananas are best because they are sweeter and will mash easier. I wait until the peel is really spotty and splotchy with brown – that's the perfect time to use it for this bread.
You don't need to wring the shredded zucchini. Just grate it and add it right to the batter.
Feel free to add some mix-ins like chopped nuts (walnuts or pecans would be great), chocolate chips, or even fruit like blueberries, chopped strawberries, or raspberries. You can also add a teaspoon of ground cinnamon to the batter.
This recipe makes one standard-size loaf. I use a glass pyrex loaf pan and the bread usually takes around 35 to 40 minutes to bake at 350°F. If you use a different kind of loaf pan the baking time may vary.
Give it a try and let me know what you think! Combining a banana bread recipe with a zucchini bread recipe makes one great bread that's great for breakfast, snacks, or dessert.
Happy Baking ❤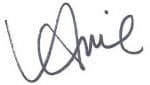 More Favorite Recipes
Print
This banana zucchini bread post, recipe, and photos have been updated from the archives. First published in May 2009.