Chocolate zucchini bread is rich, decadent, and easy to make. It's a great way to use zucchini for a delicious quick bread that you can serve for breakfast, dessert, or as a snack cake.
Technically, zucchini bread is something to serve for breakfast but this chocolate zucchini bread? It's definitely more in the dessert column. Although if you don't judge me for having a slice for breakfast, I promise I won't judge you for doing the same.
And while there are many other healthier ways to use up all the garden zucchini this summer (zucchini orzo would be a great choice), making at least one loaf of this soft, chocolatey rich zucchini bread is something I highly recommend.
Recipe Notes
It really is more chocolate cake-like than quick bread-like but easy to make. It's a two-bowl mixing situation and then the batter goes into the loaf pan.
You don't need to wring the zucchini – just grate it up and add it straight to the batter. The moisture is what makes the bread so good.
This is more of a hidden-veggie chocolate bread because the shredded zucchini practically disappears into the cake while it bakes. It's really the moisture we're after and not so much taste so it all works out in the end.
It's a double chocolate zucchini bread because, of course, there are plenty of chocolate chips in the batter.
It's best when it's completely cooled and even better the day after it's made once the chocolate flavor gets a real chance to develop.
Ingredients
All-purpose flour
Unsweetened cocoa powder
Baking powder
Granulated sugar
Milk
Melted unsalted butter
Large eggs
Vanilla extract
Grated zucchini
Chocolate chips – semisweet chocolate chips are great or try dark chocolate or milk chocolate.
How to Make It
Preheat the oven to 350°F. Spray a 9×5 inch loaf pan with non-stick cooking spray.
In a large mixing bowl, whisk the flour, cocoa powder, baking powder, and granulated sugar.
In another large bowl, mix the milk, melted butter, eggs, and vanilla.
Add the wet ingredients to the dry ingredients and mix just until they're combined– make sure not to overmix. Fold in the zucchini and chocolate chips.
Transfer the batter to the prepared loaf pan and bake for 50 to 60 minutes until a toothpick inserted into the center comes out clean. At this point, feel free to sprinkle a pinch of flaky sea salt over the top, but this is optional.
Remove the cake from the oven and allow it to cool in the pan before turning it out onto a wire rack.
Store the zucchini bread in an airtight container in the fridge for up to three days.
Tips and Suggestions
I use a food processor with a grating blade to shred zucchini, but a box grater will do the same job.
You will want to generously grease the loaf pan so the bread releases easily. Also, don't be tempted to remove it while it's still warm because it could stick and tear. If you're really worried, line the baking pan with parchment paper to make it easy to lift it out once it's cool.
Although I haven't tried it, I suspect you could use this batter to make chocolate zucchini muffins but they will need less baking time.
Once the bread is cooled, wrap it in plastic wrap and it will keep for a few days at room temperature. Or keep it in the refrigerator and it will last for a few days longer.
The rich chocolate flavor is strong in this one, friends, so if you have some zucchini around, I hope you give this chocolate zucchini bread recipe a try. I think you will love it.
Happy baking!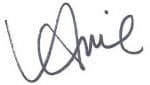 More Chocolate Baked Goods
📣 Do you love this recipe? I would love to know! Leave a comment below the recipe, along with your recipe star rating.
Print
The nutrition is an estimate only. It was calculated using Nutrifox, an online nutrition calculator.