Baked chili cheese dogs topped with beef chili, a creamy smoked cheddar cheese sauce, and a few choice garnishes are a fun dinner or game day meal. Plus, It's a great way to use up leftover chili.
A bowl of chili is great on a cold day, but eating the same leftovers for days on end is not my idea of fun, so here's an idea: repurpose that leftover chili and make baked chili cheese dogs.
Any chili you like will work (I have some suggestions later in the post, of course), but what makes these special is the creamy smoked cheddar cheese sauce. It's a breeze to make, and the velvety sauce takes the dogs to a whole new level.
Make them for a fun dinner, or serve them up for your next game day get-together. You can make the chili ahead or use the leftovers from your last chili night. Either way, it works.
Ingredients
Unsalted butter
All-beef hot dogs
Top-sliced hot dog buns
Chili
Shredded smoked cheddar cheese
Cornstarch
Half and half
Kosher salt
Parsley
Diced red onion
Instructions
Preheat the oven to 350°F.
Melt the butter in a medium-sized skillet over medium heat. Add the hot dogs and cook them for a few minutes until the skin crisps up. Take them out of the pan.
In a bowl, toss the cornstarch with the shredded cheese, so it's evenly coated.
In the same skillet, warm the heavy cream over medium heat. Add the cheese and salt and stir until the cheese melts and the sauce is smooth and creamy.
Place the buns in a baking dish and place a hot dog in each. Spoon chili over the top, and then add the cheese sauce.
Bake the chili dogs for 20 minutes or until the chili is warmed through.
Garnish the chili cheese dogs with chopped parsley, diced onion, and sprinkle a little more shredded cheese over the top.
Recipe Tips
Prep Tip: Line the baking dish with foil for easy clean-up.
Chili: I like to use my slow cooker no-bean chili for chili dogs. It's easy to make, and the consistency is perfect for spooning over the dogs. That said, any chili you like will work, or get other ideas in my chili recipes round-up.
Cheese: You can swap the smoked cheddar cheese for regular cheddar cheese or try pepper jack cheese.
Other Garnishes: Change the red onion for sliced green onions or switch the parsley for chopped cilantro.
I hope you give this recipe a try!
Happy chili dog-making,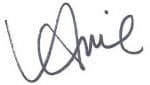 P.S. Sign up for the Girl Gone Gourmet Newsletter and get new recipes straight to your inbox!
More Recipes to Try
📣 Do you love this recipe? I would love to know! Leave a comment below the recipe along with your recipe star rating.
Print
The nutrition is an estimate only. It was calculated using Nutrifox, an online nutrition calculator.