This Chicken Club Sandwich has layers of shredded chicken, bacon, tomato, lettuce, and ham sandwiched between toasted bread slathered with mayo. It's a restaurant classic you can make at home – you'll love how easy it is.
🥪 Easy Club Sandwich with Shredded Chicken
We're upping our sandwich game today with this classic club sandwich, and I am here to tell you, you'll skip the restaurant ones once you try it. It's so easy and the perfect way to use up leftover chicken.
📃 Ingredients
Toasted sliced white bread
Cheddar cheese slices
Mayonnaise
Sliced deli ham – go for the good stuff at the deli counter. I like it sliced on the thinner side.
Cooked thick-cut bacon
Cooked shredded chicken – use leftover cooked boneless, skinless chicken breasts or rotisserie chicken. It also works great with leftover turkey!
Romaine lettuce leaves or green leaf lettuce
Tomato slices
✅ Recipe Steps
This is a classic double-decker club sandwich, and, honestly, how you assemble the layers is up to you! But, of course, I'm sharing my favorite way to make this sandwich, so, here you go:
Place the toasted bread slices on a cutting board. Spread mayo on top of each one leaving the other side plain. Start building the sandwiches on two slices of bread and set the other four aside.
Place lettuce on the mayo followed by the ham. Top the ham with shredded chicken. Place the other toasted bread on the chicken with the mayo side up.
Place a slice of cheese on the bread and then layer on the tomatoes and bacon. Top each sandwich with the other slices of bread.
Lightly press down on the sandwiches – don't smash them, but just press hard enough so the layers adhere.
Slice the sandwiches on the diagonal with a serrated knife. Use a sawing motion to slice so you don't smash the sandwich.
Use long toothpicks or skewers to secure the sandwich halves for serving.
💡 Tips and Variations
Substitutions: Any cooked shredded chicken will work, or try some shredded turkey – it's a great way to use up the leftovers. I love cheddar cheese, but try pepper jack, Colby, or gouda to switch it up.
Make-Ahead: You can fry the bacon ahead of time and keep it in the refrigerator.
Storage: I've made these sandwiches ahead and stored them in the fridge. The bread softens a bit and won't be as crispy and toasty when it's freshly toasted, but they'll still be good.
Free-style: Feel free to switch up the order of the layers. Just try and keep everything level and evenly layered so it's easy to assemble and slice the sandwiches.
🍟 Sides for Chicken Club Sandwiches
I love some potato chips (salt and vinegar chips are a fave). If you're feeling extra, make a batch of of my easy garlic French fries or Cajun fries to go with them.
Or, make it a soup and sandwich situation with a bowl of 10-minute tomato basil soup or mushroom soup.
It's a simple one, but satisfying – I hope you try this chicken club sandwich recipe soon!
Happy layering,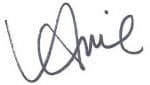 🍞 More Sandwiches to Try
📣 Do you love this recipe? I would love to know! Leave a comment below the recipe along with your recipe star rating.
Print
The nutrition is an estimate only. It was calculated using Nutrifox, an online nutrition calculator.