This Chocolate Mug Cake is a 5-minute dessert that's rich, chocolaty, and perfect with a scoop of vanilla ice cream on top. It's the best treat when you're craving something sweet.
Friends, we're turning to our microwaves today in pursuit of dessert. In this case, a simple chocolate mug cake that takes all of five minutes to make. It's decadent, it's rich, and it's my favorite short-cut dessert recipe when I get a sudden onset chocolate craving.
It's so easy – just mix up a few pantry ingredients.
It takes less than 2 minutes to cook in the microwave!
This recipe makes a generously-sized mug cake – enough for two to share, but I will not judge if you decide to keep it all to yourself. I've done it, and I always feel pretty darn good when I do.
It's great plain, but a small scoop of ice cream takes it over the top. It melts into the warm cake, so every bite is a little gooey chocolate bite of heaven.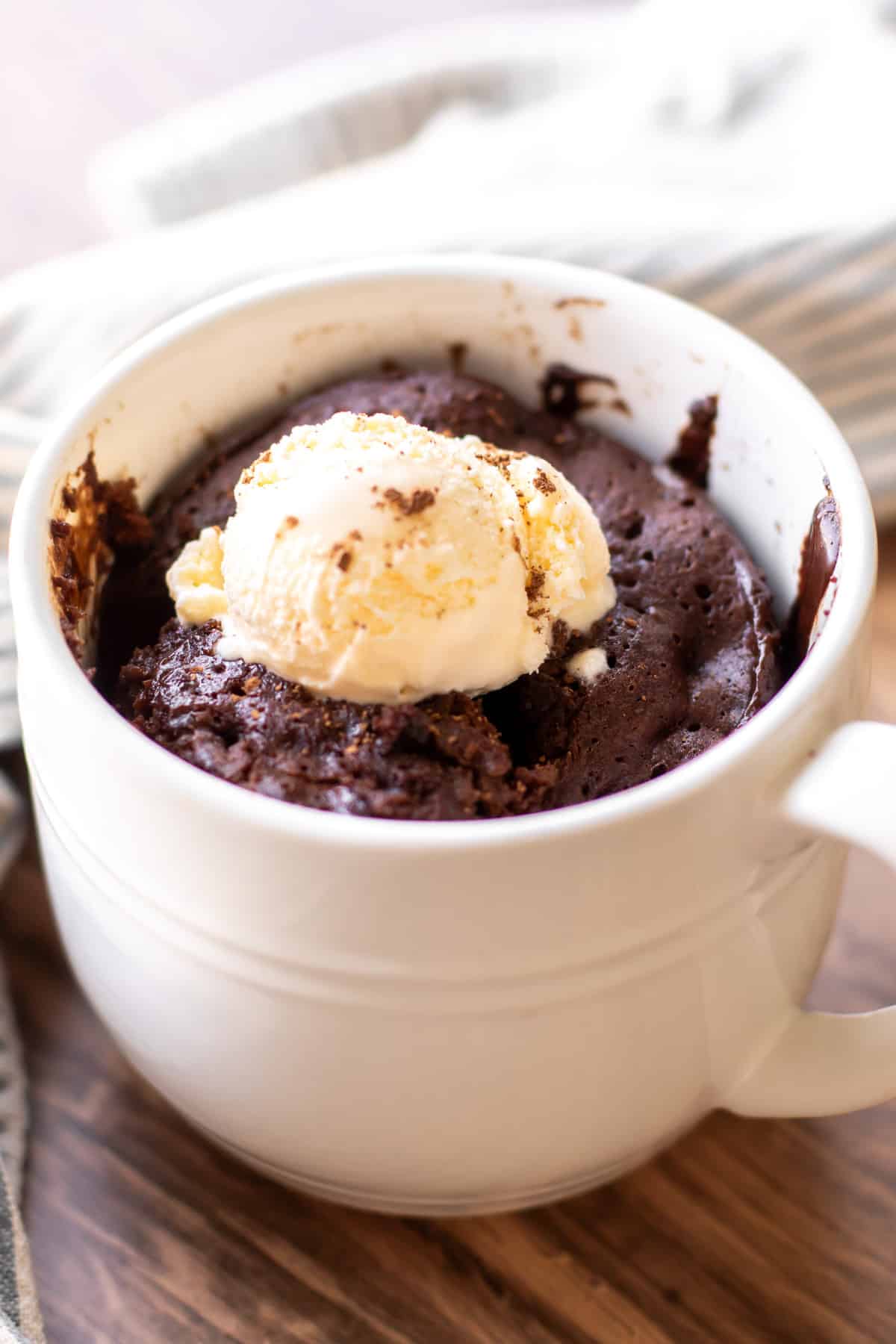 I first made this mug cake back in 2016 after trying a recipe from the now-defunct magazine, Lucky Peach. Since then, I've made it countless times with some tweaks here and there until I landed on this version I'm sharing today.
Ingredients
Melted butter cooled to room temperature
Egg
Heavy cream
All-purpose flour
Granulated sugar
Unsweetened cocoa powder
Chocolate chips – I like dark chocolate chips or semi-sweet chocolate chips.
Mug Tip: A 12 to 14-ounce microwave-safe mug is a good size to use for this recipe. If you go any smaller, the cake batter may spill over the top while the cake cooks.
How to Make It
Combine all of the wet ingredients in the mug. Add the dry ingredients and stir just until the batter is combined.
Mix in the chocolate chips and then place the mug in the microwave. Cook the cake for up to two minutes. The best way to do this is to cook it for one minute and 30 seconds and then check it. If it's not done, add up to one minute more. The cake is done when the top is set and springs back when you lightly press it.
The cake will puff up a lot when it's cooking, but it will sink a bit as it cools. I like to let it cool for a few minutes before enjoying it.
Recipe Tips
Don't overmix the batter. Just stir until it comes together, and be sure to scrape the sides of the mug so all of the flour and cocoa powder are mixed in.
I highly recommend the chocolate chips – they create melty chocolate pockets in the cake. But, to switch it up, you can swap half of the chocolate chips with some chopped nuts like walnuts or pecans. They add a nice crunchy texture in the cake.
I've made this mug cake in a few different microwaves, and, for me, it usually takes 2 minutes. Every microwave is different, so I recommend that you start at one minute and 30 seconds and then cook it in 30-second increments, checking it each time.
This chocolate mug cake has a dense texture, but it shouldn't be rubbery. If it's rubbery, that means it was overcooked. That's why you should cook it in increments after the first minute and 30 seconds – it can go from done to overdone pretty quickly.
Topping ideas: I love it with some ice cream, but it's also great with some whipped cream, caramel sauce, or chocolate sauce.
I hope you give this one a try! Your sweet tooth will thank you ♥️
Happy microwaving,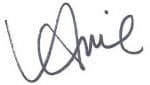 More Easy Dessert Recipes
📣 Do you love this recipe? I would love to know! Leave a comment below the recipe, along with your recipe star rating.
Print
The nutrition is an estimate only. It was calculated using Nutrifox, an online nutrition calculator.
Recipe, photos, and post updated from the archives. First published in July 2016.