A rich and decadent flourless chocolate cake made with ingredients you probably already have one hand!
Flourless Chocolate Cake Recipe
When you invite friends over to celebrate it's important that the meal ends with a special dessert. To me, special means something rich and chocolaty, which is why I turn to this flourless chocolate cake recipe I'm sharing today. It's my special cake that I make for very special occasions.
I discovered this recipe in a former life when I was working crazy hours at my job. And by crazy I mean that I went to work at three in the afternoon and arrived back home around midnight. I was often too wound up to go to bed so I would watch TV until wee hours of the morning, which is how I discovered reruns of Wolfgang Puck's Cooking Class.
I loved that show because you actually learned something. Every episode focused on a specific ingredient or technique or both. When I started watching it I didn't know much about cooking and I credit a lot of what I've learned to that show. I wish they still made new episodes.
I have to say the only good thing that came out of working that crazy schedule was all the things I learned from Wolfgang Puck. I've made many things from that show, but, by far, my most favorite is this cake recipe. I've made it many times and it's my go-to dessert for any special occasion.
Recipe Steps and Tips
The first step is to butter and flour a 9-inch cake pan really well to make it easy to remove the cake from the pan once it's baked. I like to do this step so the pan is ready to go once the batter is made.
Melt bittersweet chocolate and butter together either using a double-boiler method or in the microwave. I use the microwave because it's easier. I nuke the chocolate and butter in 30-second increments, stirring between each round. It usually takes two or three times until it's all melted. Once the chocolate is cool combine it with the egg yolks and sugar.
The cake gets its lift from whipped egg whites and after making this cake many times, I've learned it's critical to whip the egg whites to the right consistency. First, beat them on medium speed with an electric mixer (either in a stand mixer with the whisk attachment or with a handheld mixer) until they are stiff enough to hold soft peaks. Then slowly add sugar and beat them just until they tighten up, but are not dry. If you overbeat them your cake will be too dry.
You'll want to fold the egg whites into the chocolate mixture carefully so you don't deflate the eggs. Add the egg whites in a few batches to make this easier. Once combined pour the batter into the prepared cake pan.
Depending on your oven the bake time will vary. I've made this recipe in three different ovens over the years and depending on the oven the time varied. It usually takes anywhere from 45 minutes to an hour at 325°F, but I typically check it at the 30-minute mark first. The cake is done when an inserted toothpick comes out clean.
The scariest part of this recipe is removing the cake from the pan. I run a dinner knife around the edge of the cake first to loosen it a bit from the pan. Then I place the baking rack on the top of the cake pan. Hold the cake pan in place and turn both the pan and the baking rack to flip them over. The cake should slide out of the cake pan.
Cool the cake completely. It will sink in the middle. I like to dust the cooled cake with powdered sugar.
Happy baking,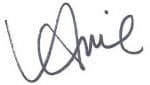 More Chocolate Recipes!
Nutella Pudding Cups Creamy, rich Nutella pudding topped with pillow-soft dollops of whipped cream.
Chocolate Chip Brownies One bowl and 30 minutes are all you need to make these rich and fudgy chocolate chip brownies with melted chocolate in every bite.
Dark Chocolate Pecan Bars Decadent brownie-like bars with a chocolate shortbread crust.
📣 Do you love this recipe? I would love to know! Leave a comment below the recipe along with your recipe star rating.
Print
The nutrition is an estimate only. It was calculated using Nutrifox, an online nutrition calculator.